At eight years old, Dave Benham was a ham radio operator. Today, he's sharing that love of RF and networking with his three-year old son, up-and-coming network engineers, and large companies across the Midwest. Follow @baldwifiguy on twitter and read Dave's blog for a technical deep dive.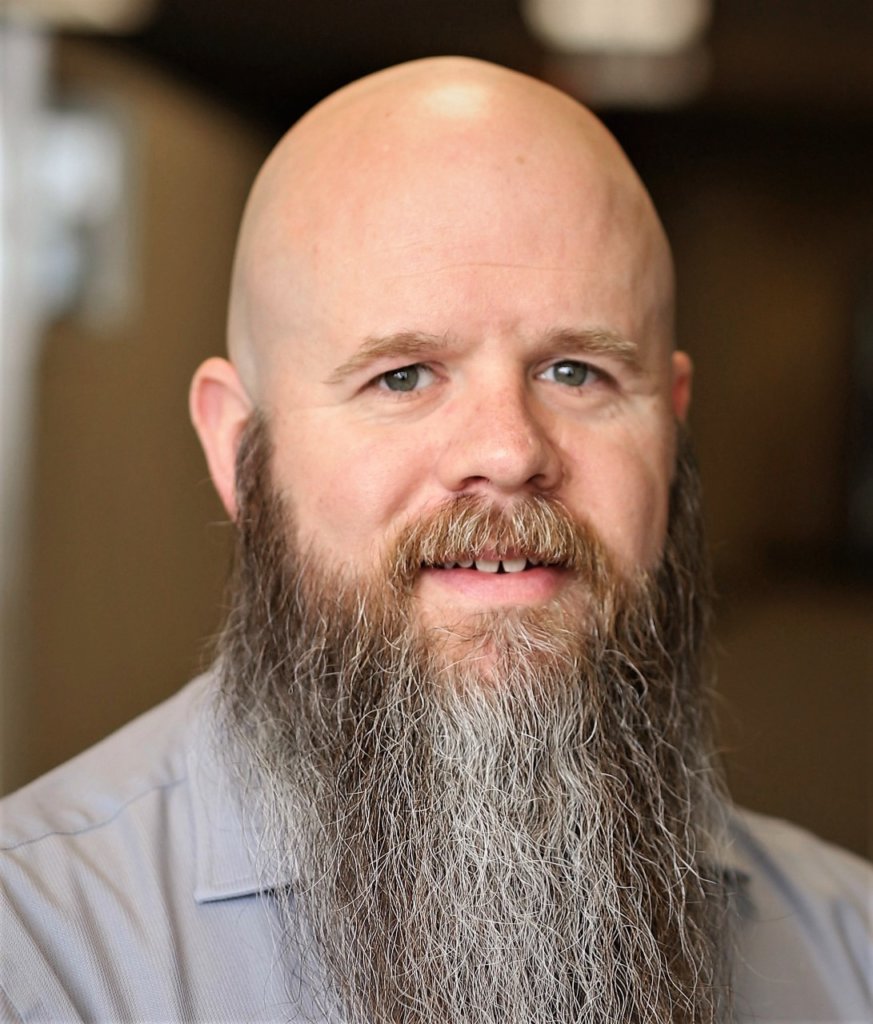 Jamie Easley: When you're not hanging out at Tech Field Days, what's your day job?
Dave Benham: I'm responsible for the wireless practice in the Central US for a large nation-wide VAR. I'm the technical escalation point. I set the direction for products and train the team on upcoming products and technologies. I work with Sam Clements, who is also a Tech Field Day delegate.
Jamie:How did you get into networking and what keeps you motivated?
Dave: Networking just sort of happened. When I was 14, I worked at computer store after school. I built computers and networked them. Back then, it was primarily LANtastic, then Novell NetWare.
I was a ham radio operator at eight years old. At the time, I was the second youngest in the world. My parents were both hams. Getting my ham license taught me RF fundamentals that have stuck with me today.
When Wi-Fi was introduced to the networking industry, I gravitated toward it. In 2003, I started the wireless practice for a VAR that was later acquired by my current company.
Outside of work, I love cars, guns, bourbon and beer—all the things that most guys would answer. I also enjoy spending my free time with my wife and three-year old son.
Jamie: World Wi-Fi Day was June 20, which celebrated the 20thanniversary of Wi-Fi. What is the biggest impact Wi-Fi has had on your life?
Dave: For me, Wi-Fi started as a hobby. I tinkered with wireless LANs when they were new, and I was fortunate enough to be able to structure a whole career around it. Wi-Fi has allowed me to support my family—that's a big deal in the grand scheme of things.
Wi-Fi is a lot of fun. It's more of an art than a science. Every customer environment is a new challenge, which is good because I get bored easily.
Jamie: What do you think we can do to get more young people interested in science and technology?
Dave: We need to focus on making science fun for people who aren't naturally drawn into it.
When I was a kid, I watched Mr. Wizard's World. It was the cheesiest show ever, and I want my son to watch it when he is old enough to understand it. I loved watching the kids do all the fun experiments. Years later, I realized that I learned a lot about physics and general experimentation. I thought I was just having fun watching a TV show, but I wound up learning about science. If we can make this stuff fun, kids will learn without realizing it. We need to apply that to TV shows, video games and YouTube channels for younger kids.
Jamie: What advice would you offer to someone who is just starting out in networking?
Dave: The No. 1 thing is to find a mentor—someone you work with or who is online. Shadow that person. Follow them through their challenges. Watch their troubleshooting process. Watch how they approach problems. I think everyone should have a mentor, and I try to be a mentor for my team.
Work in a team whenever possible and surround yourself with experienced people. If you're the smartest person in the room, you're in the wrong room.
Jamie: Why did you become a delegate for Mobility Field Day? What do you get out of it?
Dave: I started realizing that a lot of the people I respected in the industry were Tech Field Day delegates, even before I knew what Tech Field Day was. I have a passion for knowledge and learning new things.
Mobility Field Day is a great opportunity to learn about new technologies and products as early as possible, and that helps me explain it to my team. The earlier I can learn about new products and technologies, the greater the opportunity for me to understand it before I have to install it. I like knowing things before the general public to get ahead of the game.
Jamie: There's a lot of talk in the industry that 5G will replace Wi-Fi. What's your opinion?
Dave: There are niches where 5G will be the perfect solution, but I don't see 5G as a replacement for Wi-Fi. Not by a long shot. Customers want control over their networks to ensure the best quality of service. Being able to own the infrastructure and control the end-to-end experience is important.
5G may be a good fit for industrial companies, like power plants and steel plants, where devices travel in large open and hazardous areas where Wi-Fi can be cost-prohibitive to deploy. But that's a niche.
Jamie: There's a lot of talk in the industry that AI and robots are going to take our jobs. How do you think AI will impact the life of a network engineer?
Dave: AI or machine learning, or whatever whiz-bang term you want to use, is really great for correlating events and turning them into something meaningful to act on. Many people are not comfortable with algorithms making decisions that have a real-world impact, and they still want a human to be involved to make the actual changes to the environment. You'll still need someone who knows how to design, install and operate a network. You won't have a network-in-a-thumbdrive.
Jamie: Is there a question you'd like to ask another MFD delegate? I'm speaking with Jennifer Minella next.
Dave: I have two questions for her. First, what industry trend are you most excited about in the next year? And second, what part of the potential of Wi-Fi operating at 6GHz excites you the most?
Meet the #MFD4 Delegates
Tim Dennehy is ready to ask vendors the hard questions.
Haydn Andrews walked 20 kilometers to do a single site survey.