Richard is a network engineer at a children's healthcare provider in Florida, is passionate about networking, and blogs about his adventures at 802 TopHat. Richard shares what he's anticipating about ATM next week, explains why he likes Vegas, and tells an embarrassing story about himself.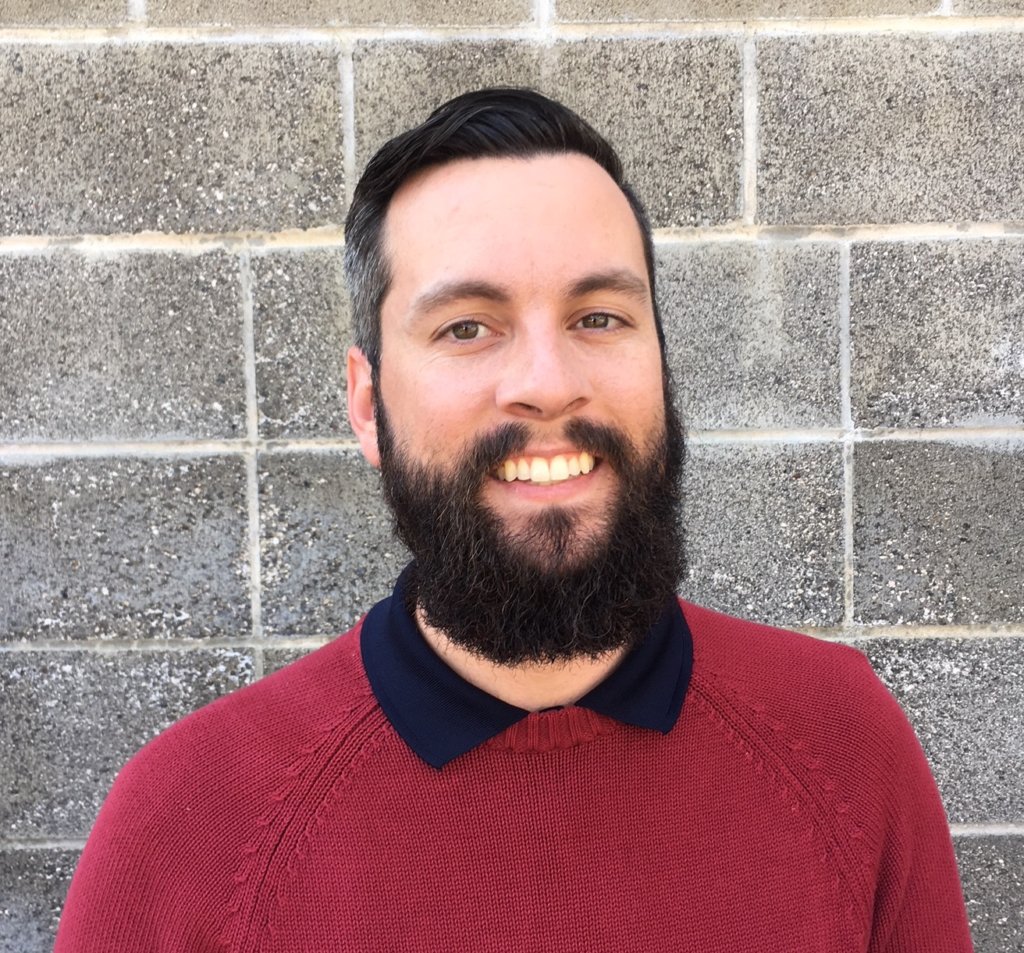 Jaime: What's an experience that you get at ATM that you don't find anywhere else?
Richard: The community at ATM is very unique. We get to hang out with Airheads in the lounge. We get hands-on with equipment, along with other people who do network engineering on a daily basis. You don't find that community in too many places.
Jaime: What's the best part and worst part about coming to Vegas?
Richard: I love Vegas. There's something very unique about a place where everyone is a tourist. I love the lights, the people watching and the excitement.
Jaime: How have you seen your users' expectations about technology in the workplace change?
Richard: We are "wirelessing" everything, if that's even a word.
There's more and more wireless connectivity. Back in the day, we focused on wireless coverage, and then we moved to wireless capacity so people could connect their laptops and phones. Now we're seeing an explosion of wireless things—all the IoT devices, like medical devices, projectors, and even things that shouldn't be on the wireless are coming onto the wireless. It's creating very unique challenges.
Jaime: What's the biggest thing we'll see happening in networking this year?
Richard: 802.11ax is a hot topic. I'm very excited to see what OFDMA will get us from a throughput perspective and what we can expect from the 11ax client devices, so that we can have all of those IoT devices connect wirelessly.
Jaime: What's the best technology purchase you've ever made?
Richard: Back in 2005, I bought an iMac G4 and it was a game-changer for me. I was still in high school, and I saved all my money to buy it off eBay. I've always been a nerd, but it was the first time I had the opportunity to own a Mac.
Jaime: Do you collect any tech?
Richard: I still have my iMac G4 and an Apple iBook. I even have an Apple IIgs from 1988. I've got a bunch of access points sitting around the house.
Jaime: What about a Raspberry Pi?
Richard: I have three at the house. We use them for fun mostly, but I use them for monitoring as well. My wife and I play retro video games like Mario Kart, Pacman and Centipede.
Jaime: Who is your biggest tech celebrity crush?
Richard: Bill Gates. He's entrepreneurial, and he built a great company, and now he is an evangelist for curing the world of diseases. He's on an incredible mission.
Jaime: What's the weirdest or funniest thing that ever happened while you were on a client/work project?
Richard: I have an embarrassing story about myself. I was training an intern at my old job. I saw this device throwing bad packets, so I was showing him how to trace the packets and find the device. Eventually we found the device, so we shut down the interface to get it off the network. To my surprise, it was the uplink interface of the switch. I accidentally brought the closet offline, right in front of the intern. The old power reboot fixed it.
Meet the #ATM19 Influencers
Scott Lester, wireless engineer and IT rebel
Tags: