This blog is written by Jim Metzler, founder and vice president of Ashton, Metzler Associates.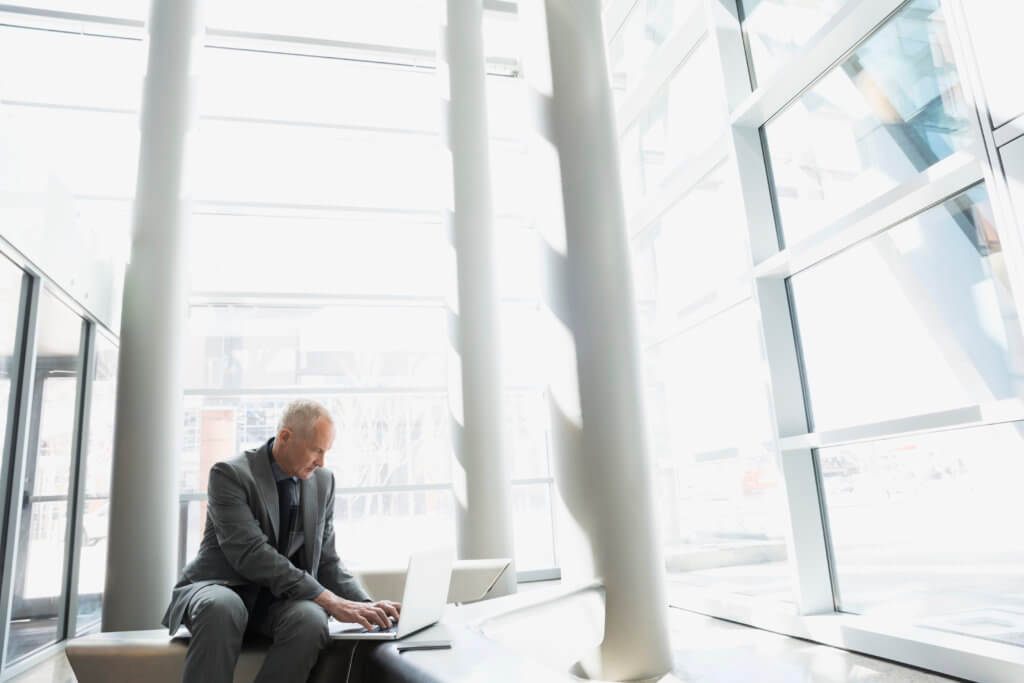 The movement on the part of virtually all companies to become a digital business, to fully empower mobile employees and to leverage the data collected by the IoT are just some examples of the types of ongoing changes that businesses are constantly undergoing. The primary goal of an IT architecture is to link a company's business and operational objectives with both the IT infrastructure and the applications that the infrastructure supports. By creating this linkage, an IT architecture ensures that an IT organization can respond to constantly changing business requirements, such as the ones previously mentioned. An architecture also ensures that an IT organization can respond to emerging technologies, such as the adoption of a continually increasing array of software defined functionality, without a significant increase in cost, complexity, or risk. This blog will discuss some of the key concepts that underlie an IT architecture and will use a mobile architecture to exemplify these concepts.
The 2018 Guide to WAN Architecture and Design highlights some of the challenges that IT organizations face when they attempt to adopt new technology and don't have an effective architecture. According to that document, organizations that have already deployed a software-defined WAN (SD-WAN) reported that one of the major drawbacks of that deployment is the complexity of physically integrating the new SD-WAN with the existing WAN. For most IT organizations that complexity is just a small part of the overall complexity of implementing new functionality such as an SD-WAN which was not designed to seamlessly interface with the rest of the organization's infrastructure, management or security.
As part of creating an effective architecture, IT organizations must answer four primary questions.  Those questions are:
What are the major components of the overall task of providing IT?
What is the scope and what functionality should be contained in each component?
What technologies and protocols should be used to provide the functionality?
How should the components interface with each other?
Because there can be a wide range of organizational goals and structures, there is some flexibility in terms of how an IT organization defines the major components of the overall task of providing IT. However, given the ongoing growth in the number of mobile workers, it is difficult to imagine a current IT architecture that doesn't have mobility as one of its primary components.
In view of the broad movement to adopt applications built on the IoT, the scope of the mobility component of an IT architecture must cover both users and things. To minimize complexity, the architecture must include functionality that enables users and things to experience the same policies and permissions whether their connection to the network is wired or wireless. To respond to the growing sophistication of hackers, the architecture must also include several layers of security functionality.
The title of this blog identifies a key characteristic of the technologies and protocols that should be used in an IT architecture. That characteristic is that they must be open. In sharp contrast to the alternative, an open system architecture is a vendor-independent, non-proprietary architecture that is based on official or popular standards for technologies and protocols. One of the key advantages of an open approach to architecture is that it allows all vendors to create add-on products that increase the overall flexibility, functionality, inter-operability, potential use and useful life. In terms of how the components of an architecture interface with each other, the answer is the same. These components must interface using open APIs. An open API is a publicly available API that provides developers with programmatic access to applications and/or web services.
Occasionally a vendor argues against the adoption of an open architecture that enables an IT organization to implement functionality from multiple providers. The argument these vendors usually make is that an architecture based on proprietary functionality from a single vendor is somehow more efficient. This argument was refuted in a recent article by Gartner which states that vendors tend to promote end-to-end network architectures that lock-in clients with the vendor's solutions. To avoid that lock-in the article recommends that IT end users should always adopt multi-vendor network architectures that are based on industry-standard elements.
Nobody would argue that the pace of either business or technology evolution is likely to slow down any time soon. To ensure that they can meet the continually evolving business requirements and seamlessly integrate new technologies, IT organizations must implement an end-to-end IT architecture. To be able to use best of breed products throughout the IT infrastructure and to avoid vendor lock-in, the architecture must feature open technologies, protocols and interfaces.
Jim Metzler is founder and vice president at Ashton, Metzler Associates.