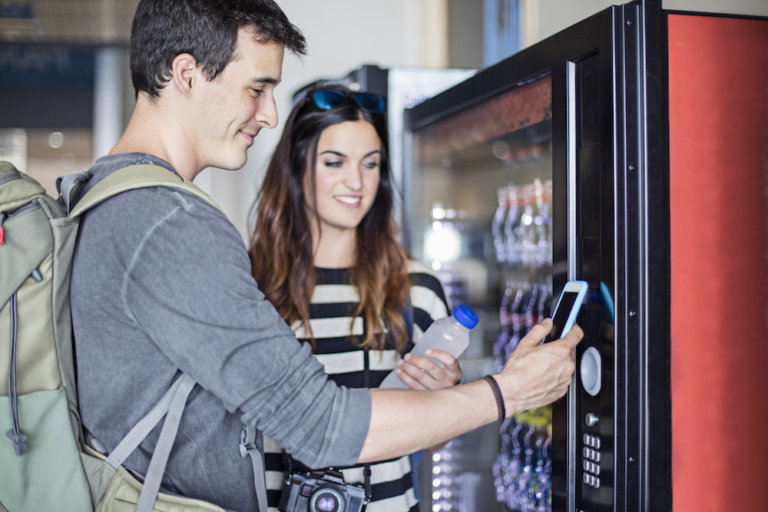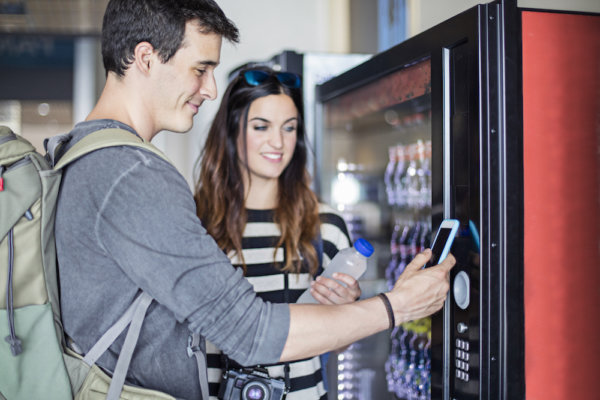 The EDGE is where people, devices and things are connected. Over the years and years to come, the edge will change due to mobility, IoT and Cloud. This change is happening in every industry from large Enterprise accounts all the way down to your own house. Take my house as an example, I have multiple devices connected to the edge like phones, tablets, laptops and most all of these devices are mobile. Next, to this, I also connect things in my house like smoke detectors, thermostats, lights, television, radios and much more. These things are not new but the main difference is that they are now connected, wireless or this is what we call the EDGE. On the other side, I use loads of applications in my house and I don't install them on a local server but consume them from the cloud. Applications for TV, movies, storage, health, business, finance, etc. You name it and we have an app for that to deliver me value and with the combination of the network an amazing experience.
Now in the business world, the same thing is happening but on a much larger scale where we might have hundreds or thousands of devices/things connected and use multiple applications that are aimed for business but also private use by employees, guest and visitors. This brings challenges towards that business-like performance, security, visibility, flexibility, budget, manpower, just to name a few, combined with shrinking budgets which increases pressure towards the IT department. Because of the changes, challenges but also the new possibilities the role of IT is also shifting. It's not only about managing specific or specialized parts of the IT infrastructure. Gartner predicts that by 2021, 40% of the IT staff hold multiple roles, most of which will be business rather than technology related. In this new world, the IT department is managing experience and an outcome for the business. For this they need the right tools and move away from break-fix tools, element monitoring, on-prem tools and move towards Service-Oriented IT which is automated, orchestrated and cloud-enabled.
With EDGE connectivity we still need hardware to connect people, devices and things which is growing in numbers and data. Also, new services are being deployed that are consuming more bandwidth, require prioritization, open up new security vulnerabilities and or reside in the cloud which can be accessed from any location. IT teams struggle to respond to the integration and troubleshooting issues associated with the complexity of these new initiatives using traditional network management protocols.
To help the IT department in this transition or to further expand we must deliver the right tools to deliver EDGE connectivity to the CLOUD. Deliver a unified wired & wireless infrastructure for Mobile and IoT which is cloud-enabled, and automated. Next, to this, we deliver an experience-driven service management platform that supports 5 core feature sets with business class functionality.
Planning & Deployment
Fast and streamlined deployment with contextual visibility. Provide the right tools to Zero Touch Deploy devices with workflow applications for the installers. Next to this have the right visibility for planning, heatmaps, interference and much more data to efficiently deploy sites and services at a lower cost.
Performance
Service assurance for the users. More users, devices and applications require an automated and intelligent network to ensure the right user experience. Visibility of applications and prioritizing of applications, self-healing RF for optimal signal or interference mitigation. And clients that always get the right performance while they are mobile.
Analytics
As everything is connected to the EDGE this delivers data, we use to optimize the performance of the network and give the IT team the right insights. Give insights about the health of the network, health of the clients connected, the health of the performance of the applications, diagnostics, troubleshooting, capacity planning and much more.
Security
Deliver secure access controls and keep your business save while embracing innovation. Role-based access for users and administrators secures unauthorised access to parts of the network and tracks compliance. Intrusion Detection / Prevention protects the infrastructure and the clients from attacks.
Extensibility
As networks and applications keep on growing it's important to have a flexible and scalable platform to build on. This platform needs to be open to prevent lock-in with standard-based interfaces like API's. Last it delivers value and insights for the business that can be easily activated.
The platform that can deliver these 5 core feature sets is the Aruba Central Platform. Aruba central delivers unified management for Wired, Wireless and WAN from the cloud. Easy to scale, consume, deploy, use and delivers 24x7 TAC support & software support.
With Aruba Cloud Network Solutions, we give our customers the right tools to embrace mobile, IoT and Cloud and give the business a competitive EDGE!
Want to know more about our experience-driven service management platform, have a look at the following webinar and see how the 5 core feature sets deliver this combined with a demonstration of Aruba Central.
More information about Aruba Cloud Networking and what it does, please follow my previous webinar " Accelerate your business with Simplified Cloud Networking"
Aruba for Mid-Sized Business
Aruba Cloud Managed Networking
Aruba Central 90 Days trail