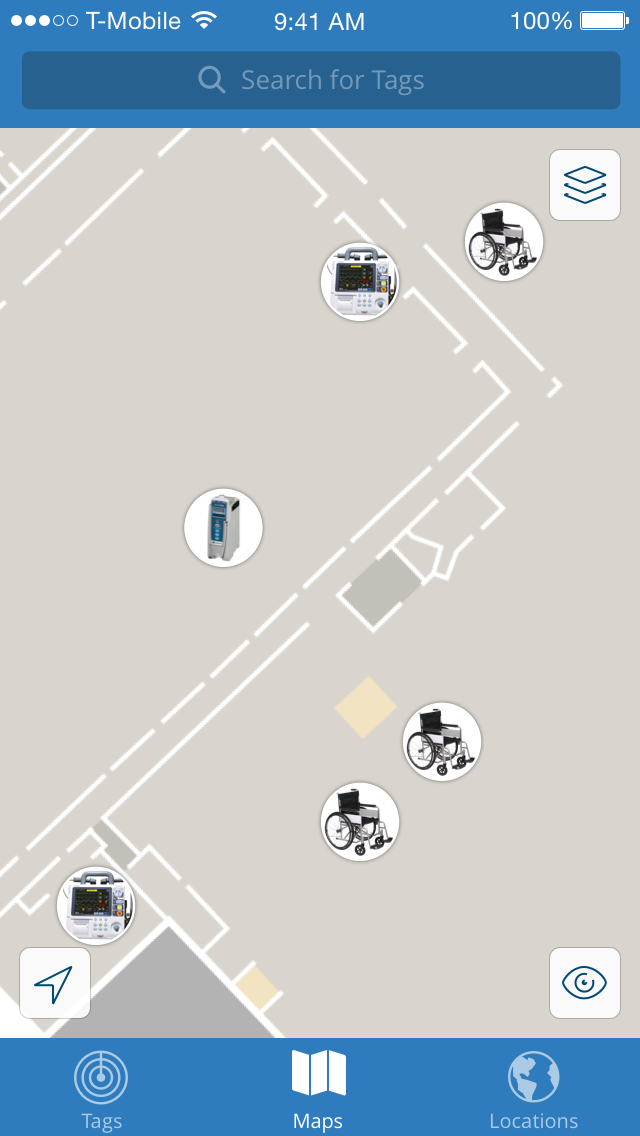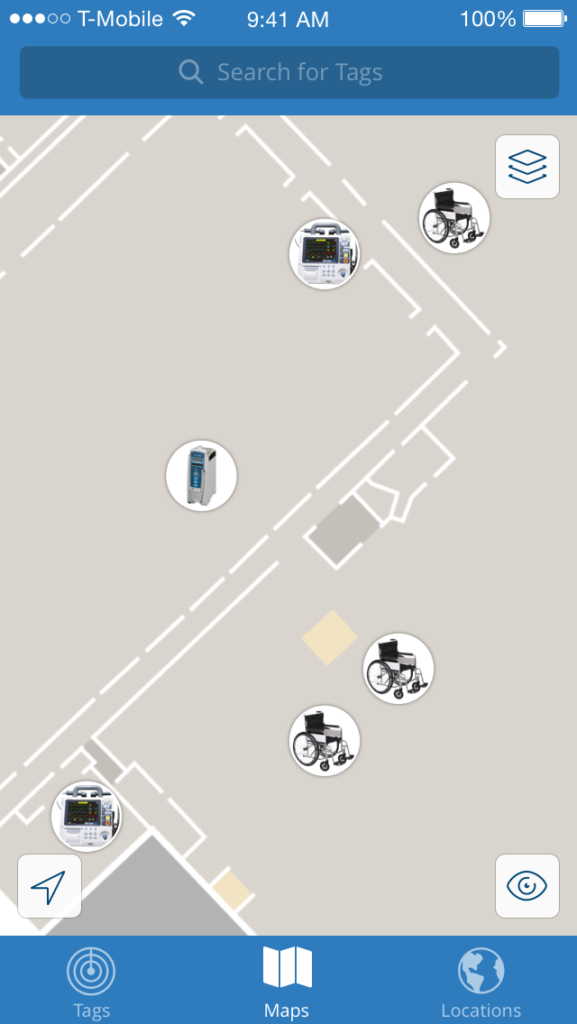 In the workplace, lighting and temperature can automatically adjust to enhance concentration, creativity or relaxation. Hospitals can provide indoor navigation to make it easier for patients and their families to find their way. Doctors and nurses work more efficiently when they know where to find medication carts, portable ultrasounds, infusion pumps and other medical equipment. Retailers can offer customized services and purchase incentives based on a shopper's location or optimize retail spaces based on foot traffic and other data. Associates in the distribution center can quickly find a robot, a handheld scanner or a single package among thousands.
IoT is digitizing our physical world. Real-time location systems (RTLS) are often used to track high value assets, but increasingly smart, connected devices are need to be easily located to deliver the expected customer experience.
Why Track High-Value Assets?
The ability to quickly and easily locate assets:
Increases staff efficiency. Employees are no longer frustrated that they waste time hunting around for the equipment they need. They always have an up-to-date view of what's available. They can easily search and locate assets on a visual map.
Improves asset utilization. Organizations can better manage their assets and reduce the number of lost or misplaced items. That results in improved capital expenditure and more efficient management of idle assets.
Enhances customer satisfaction and business efficiency.Improving the customer or worker experience with streamlined workflows speeds operational decision making, and that results in improved workflows and higher customer satisfaction. That, in turn, improves bottom-line savings.
Tracking High-Value Physical and IoT Assets with Aruba
Aruba's asset tracking solution uses Aruba Meridian software together with Aruba Tags. The Meridian platform provides indoor navigation, location sharing, proximity-aware information and asset tracking.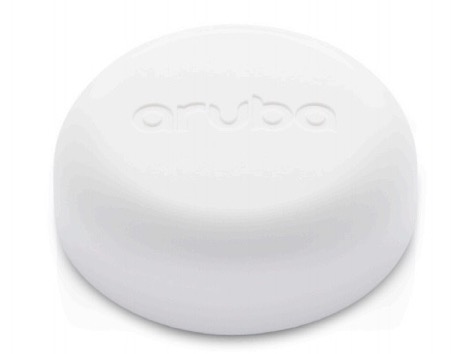 Aruba's asset tracking solution is fully integrated into the Aruba wireless infrastructure, which simplifies deployments and eliminating the need for a separate network to track assets. Bluetooth Low Energy (BLE)-enabled access points and sensors act as asset tag observers. Many wireless APs have built-in BLE, such as the Aruba 510 Series802.11ax access point, or come with an option to plug in a BLE module.
Aruba tags use BLE to communicate and are slightly larger than a quarter, which makes them ideal for a wide range of items. They don't need to be paired with a mobile device and have a two-year, maintenance-free battery. The tags designed to meet stringent requirements, including medical use.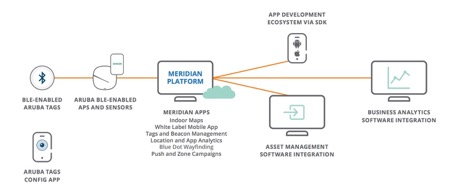 Once Aruba Tags are attached to devices or objects, the tags periodically report their location over the wireless network. The BLE radios in the three nearest APs then pick up the signal of nearby tags. The Aruba Meridian platform uses this data to update the map on a mobile or web-based asset tracking app. The asset's true location is shown on the map, not just the general proximity.
Aruba's asset tracking solution is designed for enterprise use and is scalable to thousands of assets. It has an open architecture, with APIs and an SDK that allows for integration with existing asset management systems or applications already in the environment.
Watch the Aruba asset tracking solution at work.

Related Content
The Cost of Not Using Asset Tracking Solution
BLE Asset Tracking Helps Find Medical Devices Stat