During Atmosphere 2018, Aruba announced the acquisition of Cape Networks. This news echoes many Wi-Fi experts' statements: Performance metrics need to be collected closer at the client device level. Just short of installing an agent on client devices, Cape Networks provides a remote sensor deployed closer to the users.
What is Cape Networks?
Cape Networks is a small company based out of Cape Town, South Africa and San Francisco. They have worked tirelessly over the last five years building a sensor to monitor Wi-Fi networks. Since 2013, they have been prototyping hardware and software for their sensors.

Using a software-as-a-service (SaaS) model, Cape Networks has developed a simple-to-use dashboard which monitors and tests applications and services. The simplicity of the dashboard arms non-Wi-Fi experts with insight into how the Wi-Fi network is performing.
Keeping aesthetics in mind, Cape Networks has designed a sleek sensor that is placed in critical Wi-Fi areas.
Why Client-Side Sensors?
Current Wi-Fi monitoring solutions monitor and collect data from the access point's perspective. It's just half of the conversation coming from a client device. The access point is typically separated from a client device by some distance. And some access points are poorly mounted in less-than-ideal locations.
The importance of testing and monitoring from the client device's perspective truly determines how the Wi-Fi network is performing. A client may exhibit performance issues away from an access point. Collecting this information provides insight into the whole communication.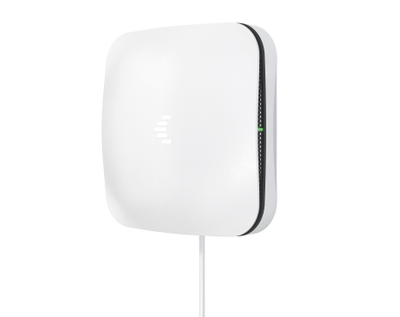 Being proactive with monitoring provides IT the agility with a lean staff. Deploying sensors can save time and money before users start complaining. The mean time-to-resolution is reduced when Wi-Fi issues are brought to IT quickly. The alerts from the sensors help identify and troubleshoot issues before the users even know there is an issue.
With a remote sensor, such Cape Networks, IT can test critical applications to ensure proper operation. Network services, such as DHCP and DNS, can be performed on a schedule by these sensors. Performance for Google Drive, Skype, Slack and other applications can be tested and monitored. Custom applications can be tested as well.
Sensors can be deployed in high density areas where tests can be performed before a large number of client devices enter the room. By performing these tests, we assure the Wi-Fi network is operating at the right thresholds and if it isn't performing, IT can be notified reliably.
What Could We See In The Future
There is a strong outlook on monitoring end user experience. Aruba NetInsight enhances that experience through artificial intelligence-based analytics and assurance. Cape Networks compliments this solution very well by completing the overall perspective of how client devices interact with our Wi-Fi networks.
A Cape Networks sensor can inject information into NetInsight to further develop recommendations for Wi-Fi optimization. It leads to a faster time to resolution. Wi-Fi is a primary point of connectivity. Any decrease in performance leads to a loss of productivity.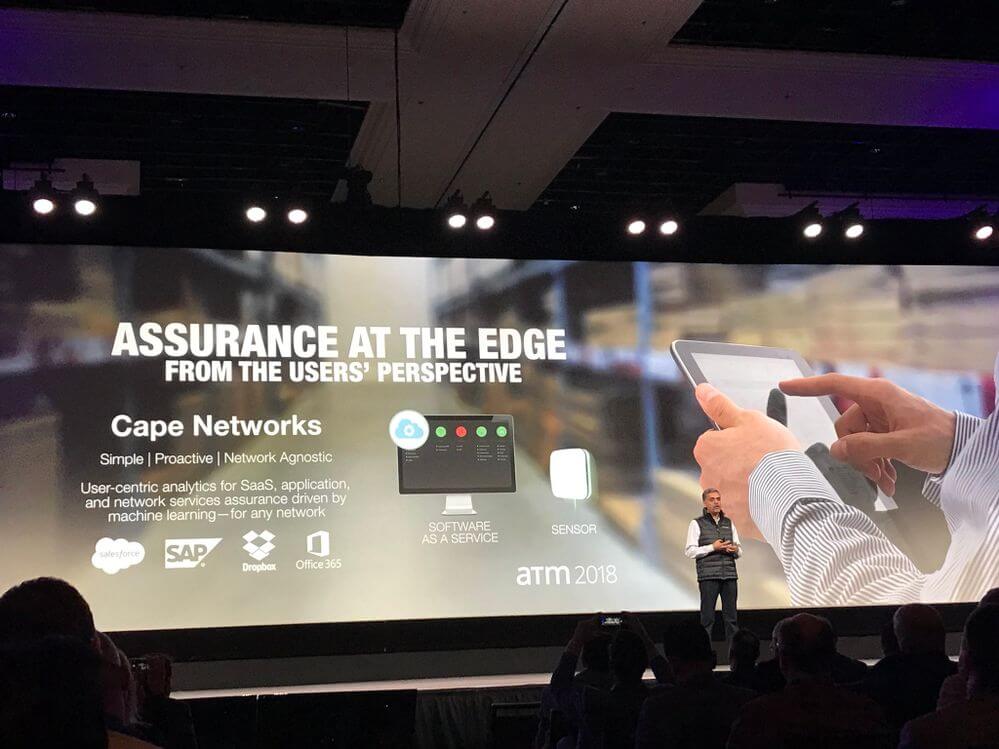 As we gather more data from client devices and from the Wi-Fi network, we can make better decisions at faster rates to deliver better user experiences.