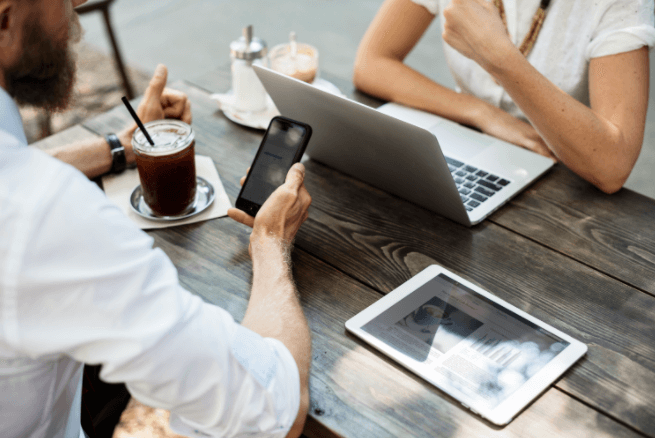 A lot has changed since the design of a traditional campus network switch was etched in silicon. Applications have shifted from client-server to a mobile-cloud computing model. The arrival of the Internet of Things (IoT) means an abundance of small, smart devices that can make our lives better in many ways—or wreak security havoc. Business is increasingly digital, lives are lived on social media, and our digital footprints are tracked virtually everywhere, causing data volumes to simply explode.
Those tectonic shifts have dramatically changed how traffic flows across the campus network. Mobile devices and sensors largely communicate out to the Internet, and there's often more traffic leaving the enterprise boundaries than heading to its internal data centers. Campus switches must handle these traffic flows deftly.
The campus network has never been more important. Network performance and reliability are critical to nearly every aspect of business operations, from mobile access, cloud applications and phone calls to physical security and environmental controls.
 Build a Carrier-Class Campus
That's why Aruba created the 8400 Core and Aggregation Switch.
Aruba has been a leader in access switching, and we extended that leadership with the 8400 Switch Series, the first carrier-class switch for the campus that's designed for the mobile-cloud and IoT age. The 8400 is a powerful switch, delivering industry-leading line rate 10GbE/40GbE/100GbE port density, very low latency, and scalability for full support of Internet routes. Beyond the hardware specs, the switch runs AOS-CX, a modern network operating system that brings new levels of intelligence and programmability to the network.
Database-centric: AOS-CX has a database-centric design and a programmatic interface to the entire database schema. We made a philosophical design choice that everything—internal states, protocols, statistics and more—is expressed in the database, providing full visibility into what's happening in the network. With a database-driven OS, the network can be better controlled and more capabilities can be made accessible to applications and network administrators.
Resilient: High availability and resilience are an outcome of the 8400 architecture, not a bolt-on. The 8400 has multiple layers of resilience, so no single component or protocol is a chokepoint. If a process fails, it can come back up in an instant because it can read the current state from the database. Configurations can be rolled back easily, and checkpoints are taken every five minutes.
Full visibility and monitoring: With legacy switches, getting insight into what's happening is largely a manual process. It's time-consuming, and it's hard for network operators to stay ahead of problems. Because AOS-CX is database-driven, any factor can be monitored over time. Think of AOS-CX as enabling rules-based live-streaming of data to improve the network—and the user experience.
With AOS-CX, machine-automated troubleshooting vastly accelerates problem resolution. The Network Analytics Engine, an essential part of AOS-CX, is key to gaining this insight and accelerating troubleshooting. Long before a network problem has been fully realized and a person starts digging for the cause, the network proactively contributes to the troubleshooting. Network administrators can set up rules for what they want to monitor, so when they need to take a deeper dive, the right data is already available, analyzed and correlated with recent events, such as a configuration change or addition of a new application. Administrators can develop their own scripts using Python to monitor and manage the network. And in the true spirit of openness, Aruba encourages our community to share those Python scripts with each other.
Network administrators access NAE directly from the AOS-CX web-based UI. Admins can easily customize the widgets on the AOS-CX dashboard to fit their way of working. With a clean, sleek design, the UI is just another example of how Aruba is making campus networks easier to support.
Open and programmable: A fully programmable REST API is key to delivering greater visibility and flexibility. Other software can communicate directly with AOS-CX, enabling tighter coordination between what applications need and what the network delivers. And that makes for a better experience for every user and device.
Ready to Learn More?
Read the blog, "AOS-CX: A Modern, Programmable Network for the Mobile, IoT Age" by Tom Black, vice president and general manager of the Aruba campus switching business unit.
Read the blog, "The 8400: The Core Switch that Makes Every Device Better" by Partha Narasimhan, CTO of Aruba.