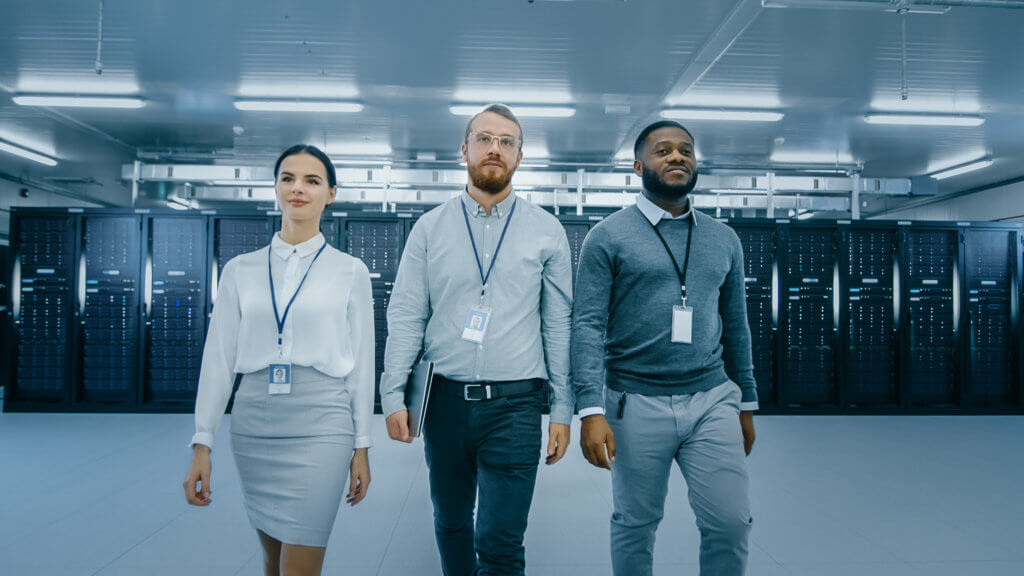 This is the second in our blog series on Switching Innovation. Aruba has followed a "Customer First, Customer Last" philosophy since its founding in 2002 and this has led to award-winning products embraced by 80% of the Fortune 500. This blog series focuses on our innovative switch features that were built with the customer in mind. Out first blog covered Simplifying Stacking Automation with the Aruba CX mobile app. This one focuses on Aruba Virtual Switching Extension (VSX) Live Upgrade.
To walk us through how VSX enables always-on connectivity for the Aruba CX switching portfolio, I sat down with Scott Koster, product line manager for Switch Software. He was instrumental in developing the AOS-CX network operating system when it was first introduced on the Aruba CX 8400 and 8320 campus and data center switches, and of course with the latest Aruba CX 6400 and 6300 switches.
Scott, can you give us an overview of VSX?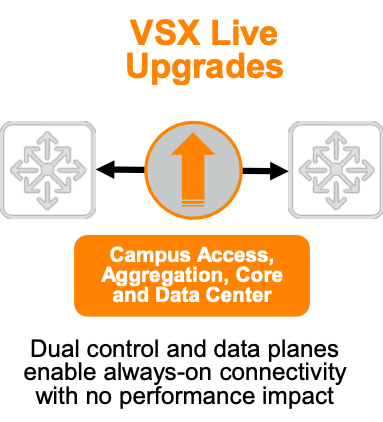 When we built VSX, we began with the goal of a high availability solution that delivers always on connectivity and is high performance too. And is simple to implement, because our customers were challenged with the complexity of in-service upgrades, backups and failovers. We looked at technologies being used across the industry; there is the virtualized single control plane approach, but that didn't offer the high availability required for a true core and data center class solution. We understood that a software architecture that limited the points of failure was required and that's exactly what a dual control plane solution based on multi-chassis link aggregation (MC-LAG) and equal-cost multi-path (ECMP) routing does.
Really the most important design consideration was meeting our customers' requirement to upgrade their switches with as little downtime as possible. Most just don't have the upgrade windows for network downtime. And many could not accomplish in-service software upgrades (ISSU) with the typical two management modules system requirement with any sort of consistent reliability.
We saw that we could build a superior live upgrade solution with dual control plane technology and the programmability of AOS-CX. Our solution uses MC-LAG and ECMP technologies to create a distributed and redundant architecture that is highly available. Leveraging MC-LAG technology allows for link aggregation groups to other switches, removing the spanning tree requirement for load balancing and link redundancy. Essentially, we built VSX and then leveraged the full programmability of AOS-CX to orchestrate the upgrade of a pair of CX switches. That's what we call VSX Live Upgrade.
A major benefit of VSX Live Upgrade is that we can orchestrate upgrades from release A-Z. We have not encountered a need to have multiple upgrade paths between releases since VSX Live Upgrade was added.
I'm not familiar with upgrade paths between releases A to Z – what does this mean?
When you look at a large enterprise network, there could be thousands, at least hundreds, of switches. It's almost impossible to keep them consistently running on the same OS release. ISSU requires OS release compatibility between each version before you begin an upgrade from release A to B. This means customers will likely have to do many upgrades to get all switches to release compatibility for a live upgrade to work. Actually, what we have found is that it's often impossible to get to this compatibility since every upgrade means loss of network connectivity for someone. Even if you have clear procedures for keeping all your switches on the same release, it's likely some will be forgotten which means and ISSU upgrade won't be successful.
VSX has a dual control plane and can upgrade across different releases - what else can you tell me about VSX Live Upgrade?
It really makes upgrades simple. You kick off a live upgrade with a single CLI command. That's it. AOS-CX does the rest – downloads firmware, drains traffic from one switch, upgrades, reboots, load balances the traffic, then does the same for the second switch, and brings everything back up. With no interruption to network traffic. It's super cool!
This might be overkill, but check out this graphic that shows the whole process and the impact on traffic.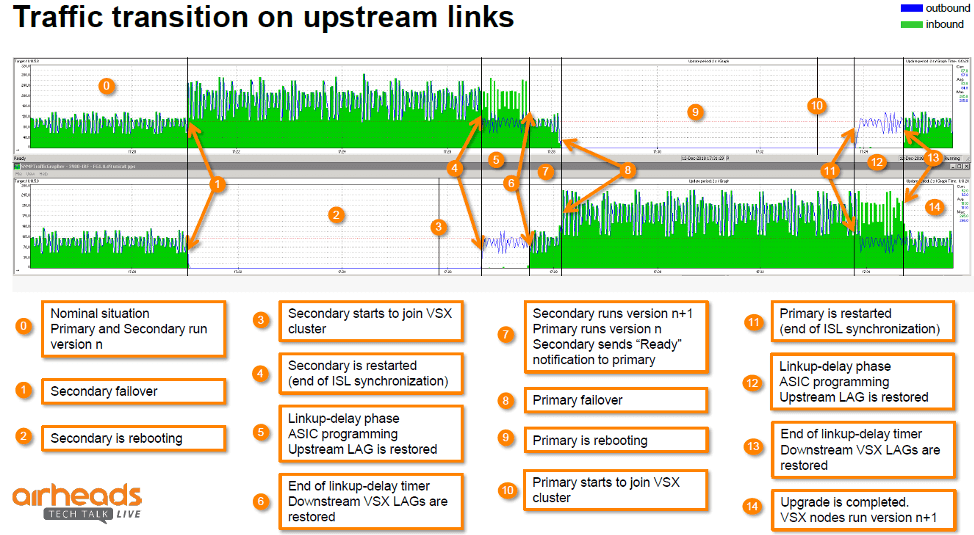 That is super cool! What do you hear from customers?
Our customers, who previously have tried to do live upgrade with ISSU, absolutely love VSX. With network applications and services advancing so quickly, customers will be able to do necessary updates reliability, whenever they choose.
Thanks for sharing your insight Scott!
To learn more high availability and zero-downtime upgrades, read the VSX tech brief and explore Aruba CX switches.