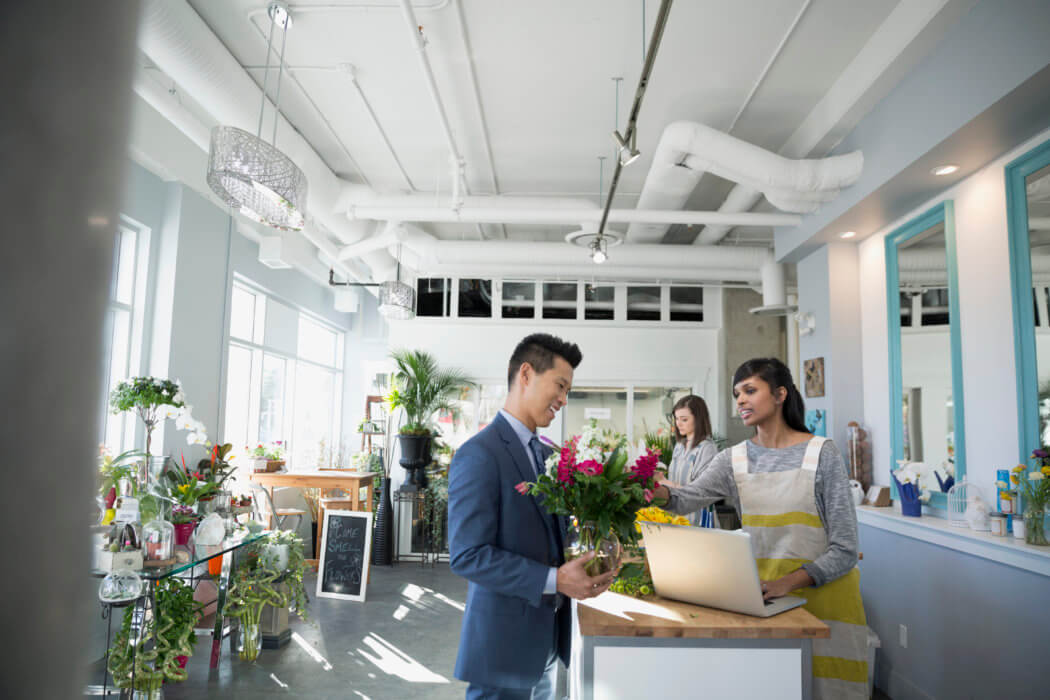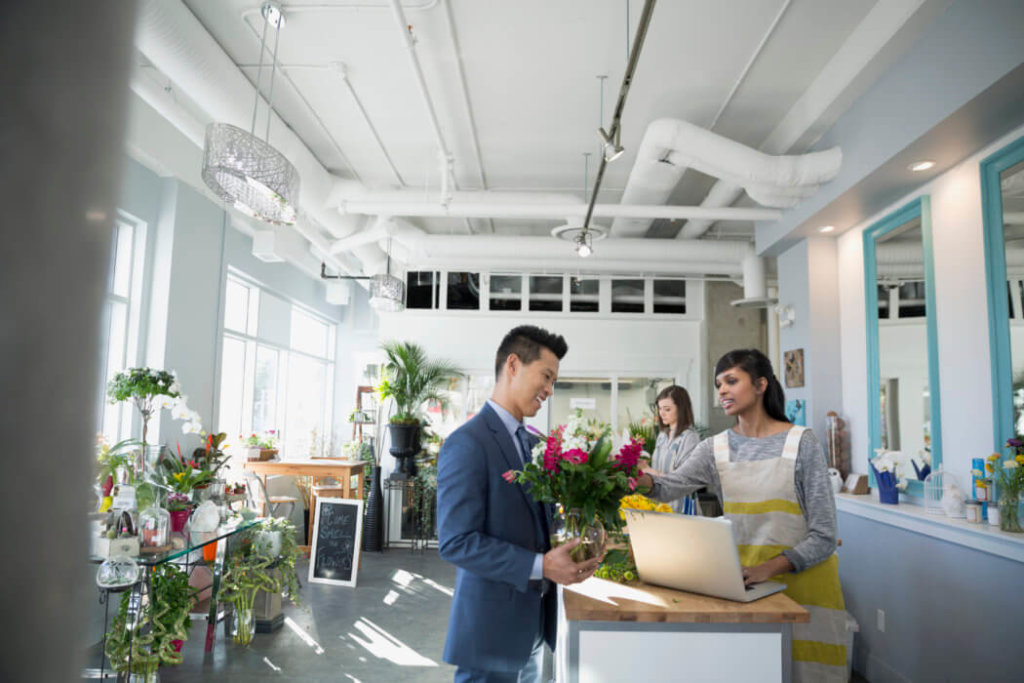 Navigating the past few months has been difficult at the best of times. It's unsurprising in today's uncertain climate that many individuals and businesses are rethinking almost every aspect of their daily lives, as facing COVID-19 has become a common obstacle for all.
As we look at how modern life has already evolved, it's hard to comprehend how much has changed in just a short amount of time.
The pandemic has put everyone on standstill for the past few months. For example the number of passengers through Heathrow airport dropped to just 200,000 in April. That's the same amount expected in a single day just months before.
Pre-pandemic, operational hubs like airports relied on retail for up to 40% of their income, with an estimated £1 spend per minute of dwell time in the terminal. With customers stuck in lockdown over the past few months, the sector has been grounded in more ways than one.
As many businesses are opening up again and consumers attempt to return to a state of normality, owners should look at this moment as an opportunity to reimagine the customer experience. The pandemic has driven even more purchases online than ever before. Delivery schemes like Amazon Prime are even more worthwhile given the regularity of purchases. The challenge is not just to tempt people back to the store, but to tempt them away from maximizing their delivery memberships. To survive and thrive, means digitally transforming business operations to provide safe, touchless, seamless solutions that will attract customers back to the store – either physical or online.
I've seen a couple of organizations successfully doing this already. Sainsbury's for example were able to work securely through the pandemic, implementing their click and collect solutions and pivoting quickly to online and home delivery. More so now, with the recent announcement of their virtual queuing system meaning that customers no longer have to spend time standing outside the store.
They have successfully transformed their digital operations and there's a lot we can learn when supporting businesses in other sectors to bounce back. For companies looking to mimic the success of retailers like Sainsburys, digitizing business operations to meet these new societal and consumer demands is the first step. But having the right infrastructure in place to support this poses a separate challenge and we first need to look at establishing secure connectivity that supports and enhances these capabilities.
Enticing customers back in the wake of COVID-19
Persuading people that it's safe to come back into stores and making them feel comfortable whilst there, is the first hurdle. Consumers have certainly missed the sensation of being in a store which is impossible to replicate online.
But for those businesses that aren't necessarily essential, it's now vital for them to show that they can provide a safe environment to entice shoppers back. Retailers should therefore be looking at other means of enhancing their technology infrastructure in-store to align with customer expectations in a way that makes them want to come back again, and again.
Introducing digital operations into your business doesn't need to be a heavy lift but it will be vital for retailers of all sizes as they try to get back to normal. Finding an alternative way to make customers' lives easier through the use of technology that shows they're able to shop in a safe, timely way, is what will encourage them to return - any business that isn't looking to do this will likely miss out.
Harnessing the power of data
Having the right infrastructure in place has played a huge role in the successful implementation of new digital tools that have made retailers like Sainsbury's thrive. This comes down to the power of using customer data to improve their experience. Providing stable connectivity for customers is just as important in this instance, but it's the data that's the most valuable aspect allowing businesses to make more intelligent decisions.
Consider a small business, like a café, restaurant or pub with a decent guest Wi-Fi. With the right infrastructure in place they could deploy an application which tells people whether they're busy and when they have free slots. An app or webpage with an image showing the length of the queue time encourages more people to go, or to choose another time.
This also applies to larger locations such as shopping centers or travel hubs. They may not want to put people off coming, but if customers go to a shopping center when it's overly busy, forcing them to spend more time queueing than they would in-store, they may not want to go again. If these businesses have an app in place, to enable quick, easy and safe shopping, this will inspire confidence that will only increase overtime.
From businesses perspective it's even more valuable to have that historical information as this can also help with staffing requirements, enabling them to scale up or down as needed. This is a trusted retail analytics method that's now being scaled to serve a new purpose. The democratization of data is making it possible to expedite decision-making and uncover opportunities for every business.
Using technology to support social distancing
All this relies on is for an organization to put a simple connectivity and guest Wi-Fi in place – not because there's no other way people can connect in their store – but because it allows them to start collecting data. That is what is most valuable to businesses. Thinking about this solution in its simplest form, whether it's an action point or a cloud guest using MSP, companies can start collecting data in a way that will enable them to run their business in a customer focussed and informed way.
Providing secure and reliable Wi-Fi for visitors is a major part of creating that positive experience – those where you connect instantly and stay connected without interruption. Wi-Fi connections are an absolute necessity for businesses rather than an optional extra. This evolving demand is something that should be front of mind for any business no matter the size. A poor wireless service, inside or in outside spaces can be detrimental for an organization's bottom line.
Businesses will need to ensure their network consistently covers all areas of their store. For employees, Wi-Fi is critical, as technology is woven into the everyday operations of most businesses. Fast, reliable connectivity is necessary to serve customers, whether it's ringing up sales, answering questions, managing orders or booking appointments. Meanwhile, despite customers needing to maintain a distance, they will still expect Wi-Fi access while they shop, or wait.
There's no new technology here. This is something that everyone can benefit from now. It's all available via a cloud-based application and there's no physical infrastructure needed other than making sure there's a solid set-up to begin with. From a cost-saving perspective, it's possible to set-up a guest Wi-Fi to an external service provider, such as O2 or Vodafone, however you need to consider who then owns the data as this is where the real value lies. Once that data has been captured it can be used for analysis and critical business decision-making further down the line. So whether your business owns the solution and offloads the funding and management of it, there are a number of solutions available to make this happen.
In the past few months, we have all been forced to reinvent and come up with our own version of the 'new and better normal'. Part of this has been a monumental shift in how day-to-day experiences have changed – from doing your grocery shopping to work and travel.
As we start looking towards the future, I'm hopeful for those who have proven resilient in the face of adversity, and trust that they will continue to succeed – and for others to see the benefits that even a simple digital transformation could benefit their business operations.