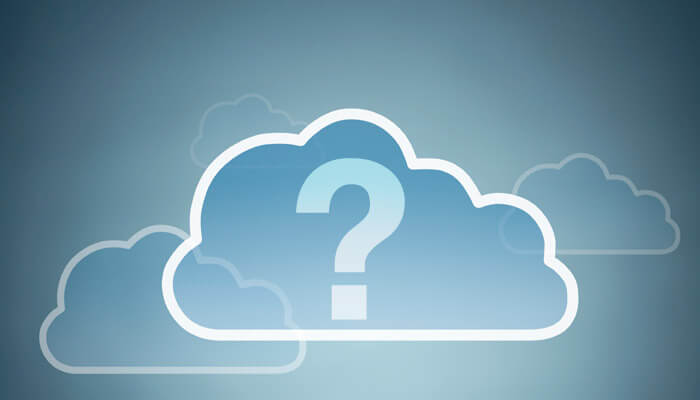 There are a lot of reasons why so many organizations are moving to cloud-managed networks. It not only reduces the burden on IT staff but also allows businesses to shift from a CapEx model to an OpEx model so costs are spread out over time. Plus, you always have the latest network capabilities, and someone else is responsible for performing those late-night upgrades.
But which cloud-managed network solution is the best fit for your business? Here are the key considerations.
What's included in the cloud-managed network solution? Your users expect anywhere, anytime connectivity from all of their mobile devices, without fail. Plus, organizations are increasingly using security cameras, smart thermostats and other Internet of Things (IoT). You need a cloud-managed network solution that will stand up to today's unrelenting demands of mobility and smart devices.With cloud-managed networks, you still have access points (APs) and wired switches in your offices, but all of the setup and ongoing management is done from a web browser or mobile app.

Access points: You should be able to mix and match different APs in your offices, schools or campus to meet your performance, density and budget requirements, both indoors and outdoors. More importantly, be sure to ask if the APs automatically optimize the RF performance so that all smartphones, tablets and other wireless devices get the excellent service they need.
Switches: You should be able to select business-quality wired switches designed for digital workplaces and optimized for mobile users that make the most sense for you. Don't get locked into a bundle with consumer-grade or legacy switches.
Management: Once you choose the right APs and switches, you can manage your network from any device using a browser or mobile app. Either way, the user interface should not only be intuitive and visually appealing but also easy for people with different levels of tech expertise to use. More importantly, can it give you detailed information about AP health and CPU utilization when needed for faster troubleshooting?

Is your investment protected? Business priorities change fast these days, and you need to be prepared for the inevitable. What happens if your company gets acquired—or if you are acquiring a company? Your cloud-managed network solution should have a flexible architecture that easily adapts to your needs. Make sure the APs you choose can operate either in a controller-less architecture or be managed by a mobility controller, with a simple software change. And that both your APs and switches can be managed by an onsite management tool if your business or a new CTO dictates changing the architecture—without having to rip and replace all your hardware investment.
How reliable is the cloud-managed service? Business continuity is a prime reason to move to cloud-managed networks. But the harsh reality is that outages happen—even to the best providers. What happens to your business when your internet's down? You have bigger problems to chase, don't let network management be one of them. Also, what happens when your subscription expires? Ask your prospective vendors probing questions to determine if—and how much—of your network could be compromised. Will your offices still have Wi-Fi, or will they go completely dark?
How are users protected from inappropriate content and malicious threats? Content filtering and firewall capabilities should be built into the cloud-managed network. You shouldn't need to buy extra appliances or licensing to gain control over which applications are allowed on the network and to prevent users from viewing inappropriate web content. Dig deeper into the application filtering capabilities to ensure that they're intuitive and don't leave you sorting through hundreds of unidentified applications.
Is it easy to remedy the "the Wi-Fi is broken" complaint? Users get frustrated when they can't get to their cloud apps or a website. Your cloud-managed network should give you immediate insight into what's causing the problem. Maybe there are problems with DHCP or DNS queries, client association with the APs or the captive portal isn't working. Knowing where to start troubleshooting helps you resolve incidents faster—and keeps people productive and happy.
Does the network provide presence analytics? Wi-Fi can reveal insights that help you run your business better. A retailer, for example, can use presence analytics to shed light on how many shoppers are entering the store at different times of the day and where they go to the store. They can use that data to make decisions about merchandising, staffing, store layout and marketing offers. A cloud-managed network should be able to detect the presence of mobile devices and analyze traffic patterns (while ensuring the users' full privacy, of course).
Ready to Go Deeper?
Aruba Central is a simple, secure and cost-effective way to manage and monitor Aruba Instant APs and switches. You can get your wired and wireless networks up and running in minutes with Zero Touch Provisioning. And you can manage it all from the intuitive Aruba Central mobile app. Plus, Aruba Central has advanced capabilities like customizable guest Wi-Fi, Aruba Clarity so you can foresee connectivity issues and presence analytics for smarter decision-making.
Watch the Aruba Central video.
Read "3 Reasons Cloud-Managed Networks are in Your Immediate Future" by my colleague Ed Wright.
Already convinced that Aruba Central is right for your business? Test drive Aruba Central for 90 days.