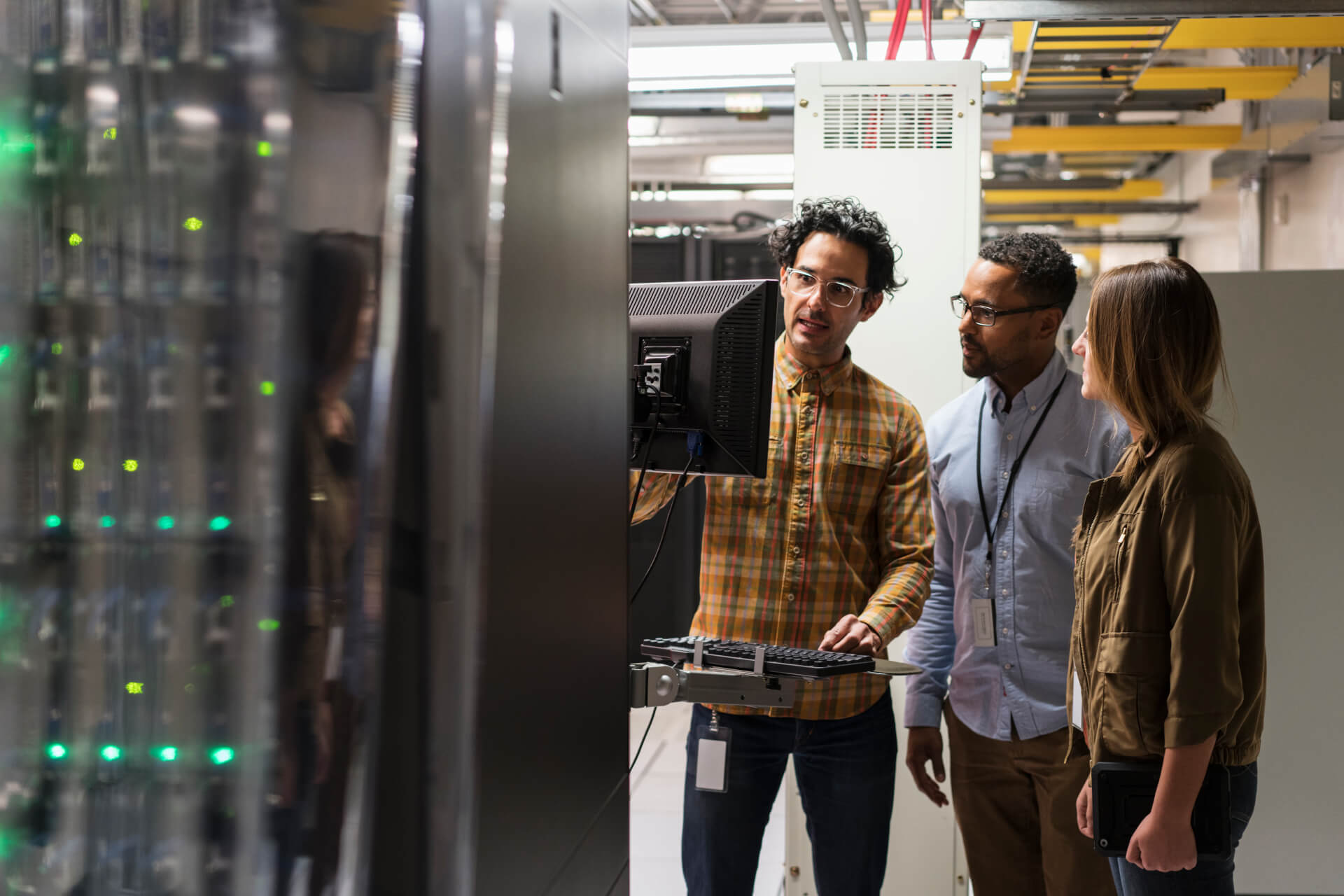 When undertaking any new endeavor, the fastest path to success is learning from the experiences of those who have already embarked upon the same – or similar – journey. IT projects are no different. Companies often seek to retain experienced individuals and partners who can guide them through the complex intricacies of large projects, working diligently to avoid pitfalls, cost overruns and delays. While these professionals and partners can help to ensure a successful outcome, one of the things commonly missing is a documented framework of what steps other companies took, what outcomes they were trying to achieve and how their actual project ultimately turned out. Furthermore, they often want references specific to their own industry, especially when dealing with larger, transformative projects. In an effort to provide this data, we've spent the past six months interviewing Aruba EdgeConnect SD-WAN customers across multiple industries and have consolidated these findings into an eBook focusing on large SD-WAN deployments. Here's a few points of interest that surfaced:
Start with the end in mind - Know what outcomes you are looking to deliver and what key issues you need to solve. Many companies already know that they need to implement SD-WAN to modernize their WAN edge, but there may also be other underlying initiatives they would like to take on such as implementing SASE (Secure Access Service Edge) by leveraging an SD-WAN foundation with cloud-delivered security using services such as Netskope and Zscaler. They may also have challenges with connecting users to applications in their cloud infrastructure, be unable to roll out new applications because of bandwidth limitations or may want to consolidate multiple devices down to a single appliance. The edge of the network touches every aspect of the user and application experience, so it's important to really understand the scope of what you are looking to take on. It's also going to be a critical aspect of selecting the technology vendor that will meet your needs.
Plan, pilot, test...then repeat - The importance of these steps cannot be underestimated. Plan and pilot, know how you are going to deploy, and test your process before starting the larger rollout. We have a saying that the first 10 sites are the hardest – it's where you learn about the hidden issues that nobody could have foreseen – but it's also a great opportunity to work the kinks out, to make sure you have a well-documented process, and ensures that the team gets a chance do a warm-up lap before tackling the larger deployment. If there are other initiatives that need to be done ahead of time, such as ordering circuits, identifying a managed service partner or working around contract end dates, figuring those things out early helps to avoid delays on the main project. Planning is important, especially when deploying across tens, hundreds, or thousands of sites. Have a playbook, test it out, optimize and then get started. We've followed this same methodology and worked with customers and partners across thousands of projects and it works. In many of our largest deployments, we've been able to deploy 50-60 locations per day once the initial planning and testing was completed.
Don't underestimate the network - Finally, eliminate the finite mindset around what your network may or may not be capable of. SD-WAN is transformative, and the outcomes it delivers should free you from legacy constraints that may have halted previous initiatives; the network is the foundation upon which you can modernize, and updating it is often the required precursor to many new projects. For retailers, it may be delivering on digital transformation initiatives they have long sought after; for manufacturers, it may be rolling out new systems and IoT initiatives throughout their environment; and for more traditional banking, insurance, or technology-focused industries, it might be providing users with a modernized branch experience, designed for a hybrid workforce accessing applications in the cloud or datacenter, securely and from anywhere.
The great thing about embarking upon any SD-WAN project today is that companies can surround themselves with experienced professionals and mature products. We are well past the early adopter phase of this technology, and it's relatively easy to learn from and implement processes and procedures that worked in other deployments at other companies. So, take the guesswork out of rolling out large SD-WAN deployments and check out the eBook today.
Tags: