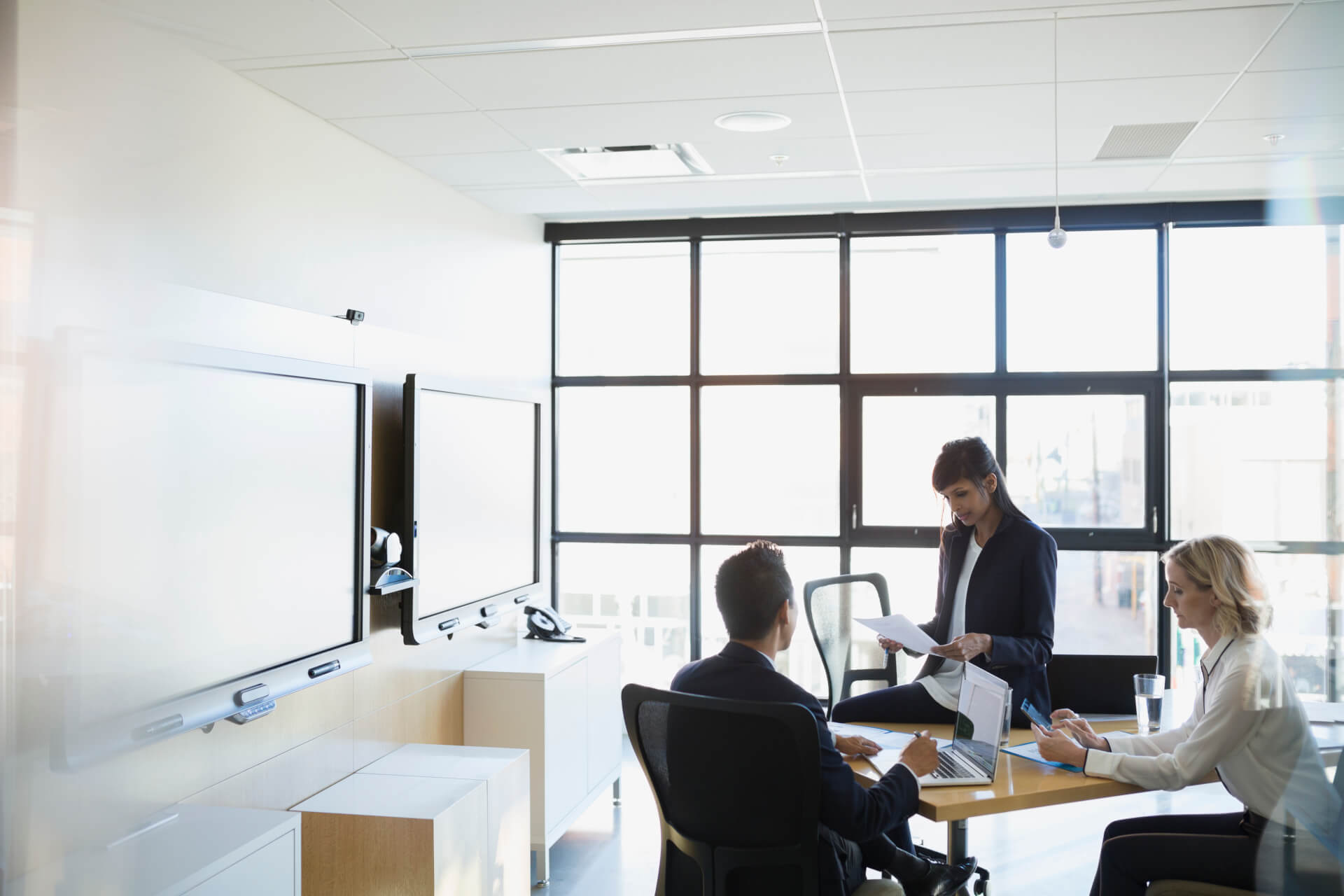 In the post-COVID world, financial services institutions must rely on secure and dependable network connections more than ever before. The pandemic has accelerated the digitization of financial services, the virtualization of the workforce, resulting in an increase in cybersecurity risks.
Due to limited budgets and other priorities, the network infrastructure of financial institutions has often been neglected. Many institutions struggle with complex, aging MPLS networks, as well as outdated VPN connections that are no longer adapted to the cloud and the post-COVID world.
In the digital era, financial services are facing five key challenges:
Digitization and cloud migration: With the emergence of the cloud, financial services organizations are digitizing their processes to provide enhanced services and an improved customer experience. This trend is accelerating for two key reasons: the dematerialization of human exchanges due to the COVID-19 crisis, and the growing number of fintech startups that increasingly compete with traditional financial institutions and offer new digital services with an improved customer experience. This trend not only accelerates the cloud migration of customer-facing applications but also internal business applications. Additionally, as digital services expand, branches are less focused on simple transactions that can be performed online and more on sophisticated operations to improve customer experience in branch locations. A recent study from Deloitte (source: 2021 banking and capital markets outlook, Deloitte, December 2020), indeed claims that "Nearly one-half of respondents indicate their institutions are considering live interactions with bank staff via ATMs, and installing self-service, contactless touchscreens. In addition, banks could incorporate artificial intelligence (AI)-based banking assistants and sensor-based augmented reality and virtual reality experiences."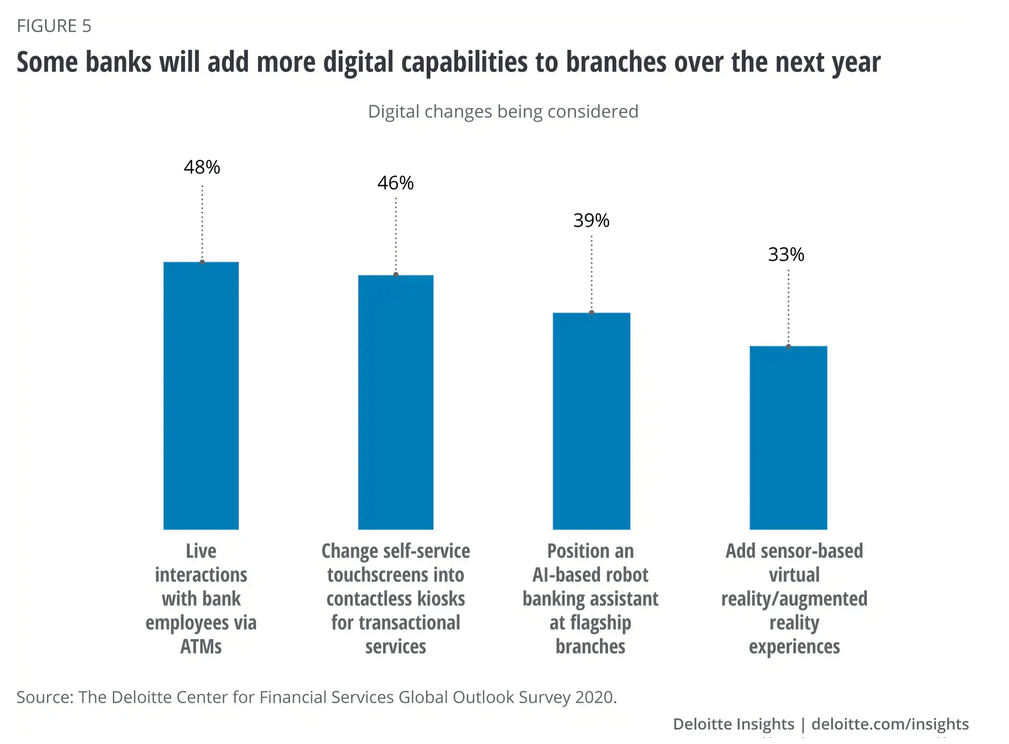 This trend shows that branches of financial organizations will need more network bandwidth to offer advanced digital services to their customers.
Working from home: Working from home is here to stay, and financial services institutions are realizing that their employees' homes are becoming a remote "branch of one." This means that employees must receive the same level of digital experience as in the office to perform video conference meetings, financial transactions and other online activities to remain productive.
Network infrastructure: Financial institutions are struggling with an aging network infrastructure using expensive and rigid MPLS connections to connect headquarters to branches. Even though many applications have already been migrated to the cloud, the internet traffic is often still backhauled to the corporate data center for security reasons. This drastically slows down network performance which is no longer viable in the cloud era.
Cybersecurity: Given the sensitivity of data managed by financial institutions, they are more exposed to cybersecurity threats than any other industry. Additionally, the growing interconnectivity of banks is another risk factor as a threat can spread from one bank to another.
Regulatory Compliance: Financial institutions must comply to an increasing number of regulations due to money laundering, terrorist financing and other illicit financial transactions. As an example, PCI Data Security Standard (PCI DSS) establishes security standards for protecting credit cardholder data.
Why SD-WAN is a key enabler to address these challenges
In an increasingly competitive environment that requires innovation and agility, financial services institutions must rely on a dependable and secure network. An advanced SD-WAN solution can securely use internet broadband and 5G/LTE to replace old and expensive MPLS lines while bringing flexibility in the digital era. In particular, an SD-WAN helps financial institutions tackle five use cases that help streamline digital transformation efforts and reduce cybersecurity risks. These use cases include:
1. Simplify the network infrastructure, while reducing costs.
With the Aruba EdgeConnect SD-WAN edge platform, financial institutions can leverage internet broadband and 5G LTE connections at a lower cost and get the same benefits as private dedicated lines.
2. Quickly spin up new branches and work from home securely
Wherever new branches are located, even in remote areas, the Aruba EdgeConnect SD-WAN helps provide the best quality of service for branch office employees and remote workers, while improving customer satisfaction.
3. Accelerate backups and improve disaster recovery plans
When disaster recovery sites are located hundred of miles away from the original sites, latency increases reducing network performance. Aruba Boost WAN Optimization software, fully unified with EdgeConnect SD-WAN, accelerates network transmission and makes sure that important financial data are securely backed up.
4. Secure access and protect customer data
Aruba EdgeConnect not only provides advanced security features, but it tightly integrates with best-of-breed cloud security providers to secure internet bound traffic and enables financial institutions to choose the best cloud security solutions to enable a robust SASE architecture (Secure Access Service Edge).
5. Meet PCI DSS compliance
PCI DSS sets data security standards and guidelines for the payment card industry. The Aruba EdgeConnect SD-WAN platform's robust security and segmentation features assist organizations in meeting compliance for nine of the twelve requirements while the three remaining are not applicable.
Stay tuned! In a forthcoming blog post, we'll explain in detail how the Aruba EdgeConnect SD-WAN edge platform helps financial services tackle these use cases, to fully embrace digital transformation while mitigating cybersecurity risks.
To learn more, please download our business paper on SD-WAN for financial services.
Related Resources