Introducing the new Aruba 210 Series 802.11ac Access Points...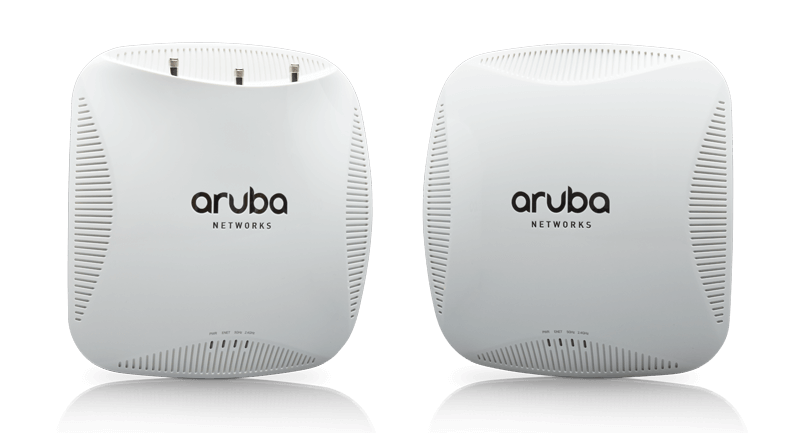 These new 210 Series AP's (AP-214/AP-215) have the following key features:
3x3 with 3 spatial streams supporting up to 1.3Gbps on the 5GHz radio (and up to 600 Mbps on the 2.4GHz 802.11n radio)
supports a moderate density of clients
one GigE uplink port
802.3af-powered (USB accessory port requires 802.3at power source)
With Aruba having the industry's only complete 802.11ac portfolio in the market, you can rightsize your WLAN by mixing & matching the best AP's for each area of your deployment.
To help you pick the best AP for each area of your deployment, refer to the following table as a guideline: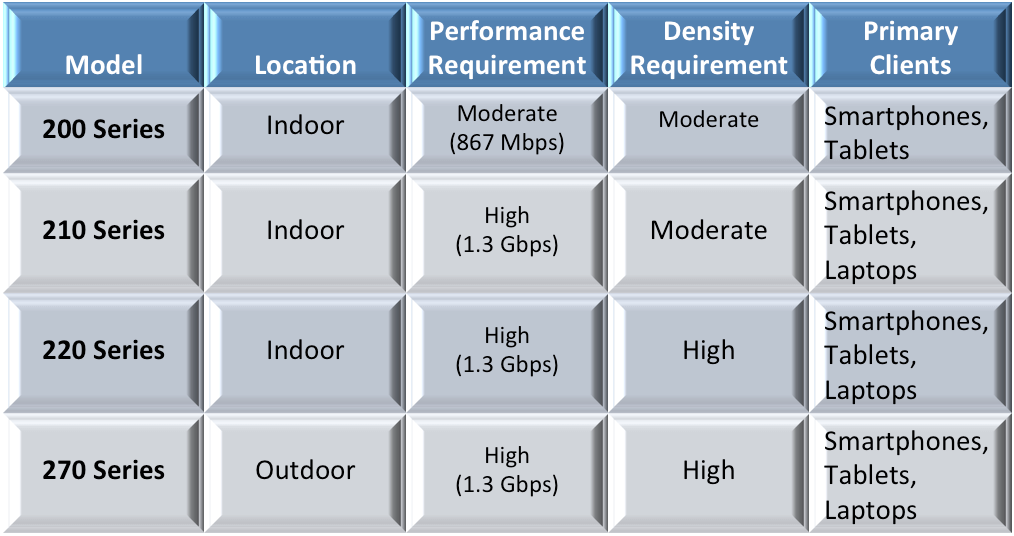 As an example deployment, I might choose to deploy the 220 Series in my office areas where I have many information workers who need fast Wi-Fi while I could deploy the 200 Series for coverge in hallways that don't have the performance or density needs of other locations and I could provide robust coverage in the outdoor break area and walkways between office buildings so my employees will never miss a call wherever they roam in their All-Wireless Workplace.