Hey folks,
I wanted to give a quick update on the 7000 Series Mobility Controllers in branch deployments. With ArubaOS 8, Aruba, a Hewlett Packard Enterprise company has taken the lead in deploying networks focused on end-user experience across distributed enterprises, both large and small. As IT moves from traditional to Mobile-First deployments, how users interact with the edge becomes the pinnacle of network architecture.
Mobility inherently means disruption –by the Internet of Things, cloud-based apps, Wi-Fi, and a host of user-driven actions like BYOD. Networks at each location now need to move faster and deploy new capabilities with a simple toggle on. This has a wide range of intended benefits as well, namely reduced deployment headaches and lower CAPEX and OPEX through network rightsizing. For IT in the branch, now you can dynamically tune your network to user demands with flexible deployment options both as a VM or a hardware appliance and technology updates even if you just manage your network with your mobile phone.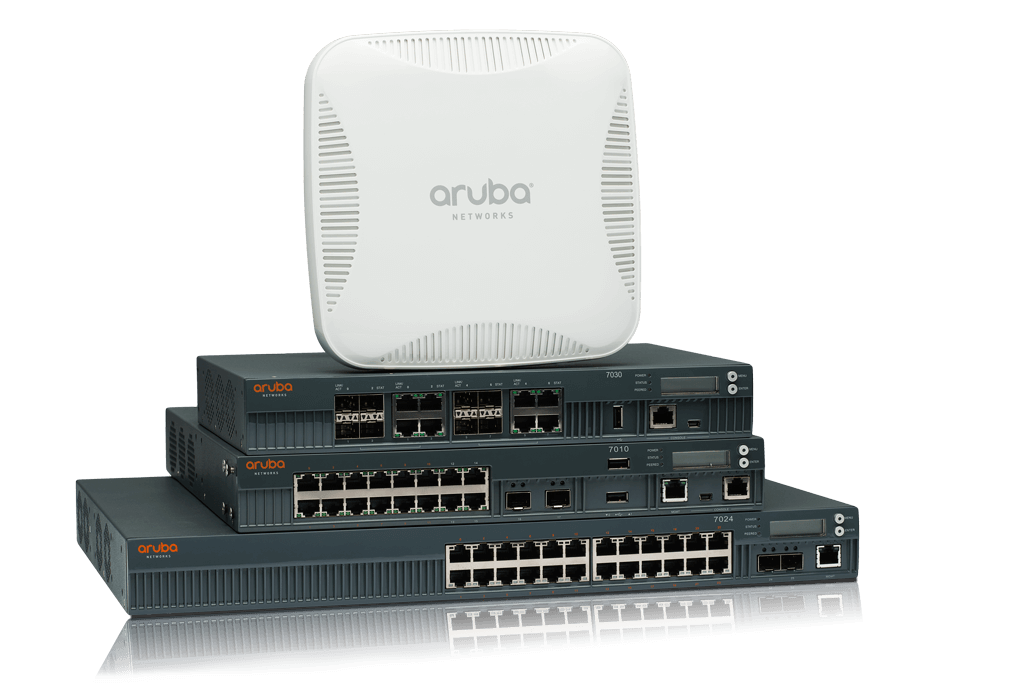 For those of you unfamiliar with the 7000 Series, we launched the product as the Cloud Services Controller because of the sheer functionality built into a simple plug-and-play box. Much like its campus siblings in the 7200 Series, Aruba Mobility Controllers are far more than just WLAN controllers, but excel as branch gateways, VPN concentrators, application and stateful firewalls, WIPS, and centralized wired/wireless policy enforcement. It also features extensive integration points with centralized network and policy management (AirWave, Central, and ClearPass), analytics partners (via Analytics and Location Engine), Meridian, and essential services such as Palo Alto WildFire and Skype for Business.
The 7000 Series comes with great differentiators, however, the main difference between the 7000 Series and 7200 Series has always been scale. ArubaOS 8 with Mobility Master- the next generation of the master controller -  enables IT to perform moves, adds, and changes before your devices even arrive on site, regardless of deployment size. This is the cool thing about virtualization. It enables IT to immediately install ArubaOS and program master configurations and policies. Because organizations can essentially deploy the same Aruba network across small or large sites, we've made it easier for network planners to scale the appropriate hardware by 'graduating' the 7000 Series name to a Mobility Controller.
ArubaOS 8 does not just mean virtualization at the head end. Apart from dedicated hardware with the 7000 Series, IT organizations who 1) prefer virtual branch environments, 2) are migrating from Aruba Instant, or 3) need a temporary network in place, can deploy a Virtual Mobility Controller (VMC) on an existing server.
To learn more about ArubaOS 8, Mobility Master, and VMC, please check out our updated webpage. If you're looking for an easy to deploy a single-user solution, check out our Remote APs. If any of you are in London the next couple weeks, stop by WAN Summit to take a deeper look at Aruba in the branch!
David Chen is a product marketing manager for WLAN and SD-WAN solutions at Aruba, a Hewlett Packard Enterprise company.