Is your university or college ready for the influx of students bringing in all their wireless devices after the summer break? There are already 700+ 802.11ac devices certified by the Wi-Fi Alliance that will test the limits of your network. The most recent EDUCAUSE Center for Analysis and Research study found that 60% of students have 3 or more connected devices.  Make sure you are ready to meet the mobile device density and bandwidth demands of the #GenMobile student population.
You don't want to get caught asleep at the wheel and facing a social media train wreck that could hinder recruitment, student satisfaction, and learning outcomes.

While social media is great for spreading positive news, more often than not the wildfires that are spread through Twitter, Facebook, Tumblr, blogs, and others, are when someone is frustrated with their experience on campus.
Many colleges and universities have already recognized the trend of rapid growth of devices and importance in providing robust connectivity to improve learning. They see that now is the right time to migrate to the mature 802.11ac technology.
As echoed by IT staff at the 38,000-student Ryerson University, "Previously when there were Wi-Fi issues, we'd hear about it on Twitter and Facebook. Now no one's posting anything." Their move to 802.11ac, coupled with ClientMatch technology to prevent "sticky clients", has led to a better learning and mobile collaboration environment for all as described in this case study.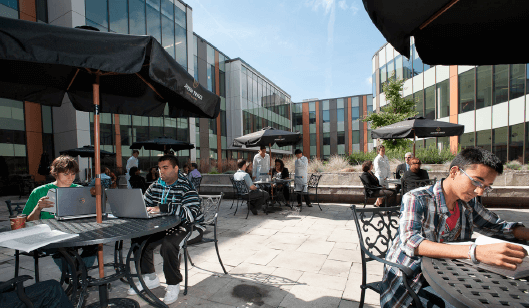 Another recent example is Fort Hays State University in Kansas that has rolled out 802.11ac across their campus to deliver a reliable and rich learning experience. Their #GenMobile students had outgrown their old 802.11n Wi-Fi faster than expected and had started relying on cellular 4G connections. With their move to 802.11ac earlier this year students have started sharing how pleased they are with the performance of the new Gigabit Wi-Fi network. You can read more about their migration in this Campus Technology article.
Moving to Gigabit Wi-Fi:
As you look at migrating to Gigabit Wi-Fi, Aruba Networks has the richest portfolio of 802.11ac products that can meet the varied needs of your campus environment.
A successful Wi-Fi deployment will lead to social coverage like the following...and that's what you want students to be talking about instead.