We are continuing our Gigabit Wi-Fi leadership position with the announcement of our latest 802.11ac product today, the 270 Series outdoor access point family. This 802.11ac capable outdoor AP family that supports dual-band operation with 3x3 MIMO and 3 spatial streams consists of the AP-275 with integrated omni-directional antennas and the AP-274 with six N-type female connectors for external antennas.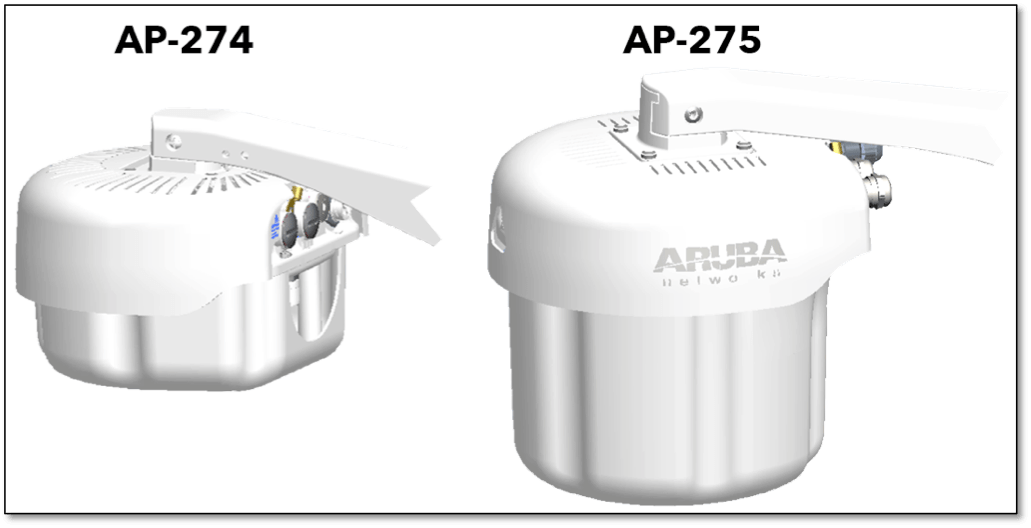 While others in the industry are launching two stream 802.11n products, we are leading the way by introducing the first and only enterprise-grade outdoor 802.11ac product on the market. And we are doing it at price points that are below the competitiors' inferior 802.11n products with our new AP's being priced at $1,995 (AP-275) and $1,595 (AP-274) USD list.
It leverages the same core radio, CPU and memory design as our indoor 220 Series that is leading the way in Gigabit Wi-Fi performance as you can see in our recent performance report. We are already seeing impressive performance outdoors in testing with throughput over 150Mbps even at ~85 meters from the AP.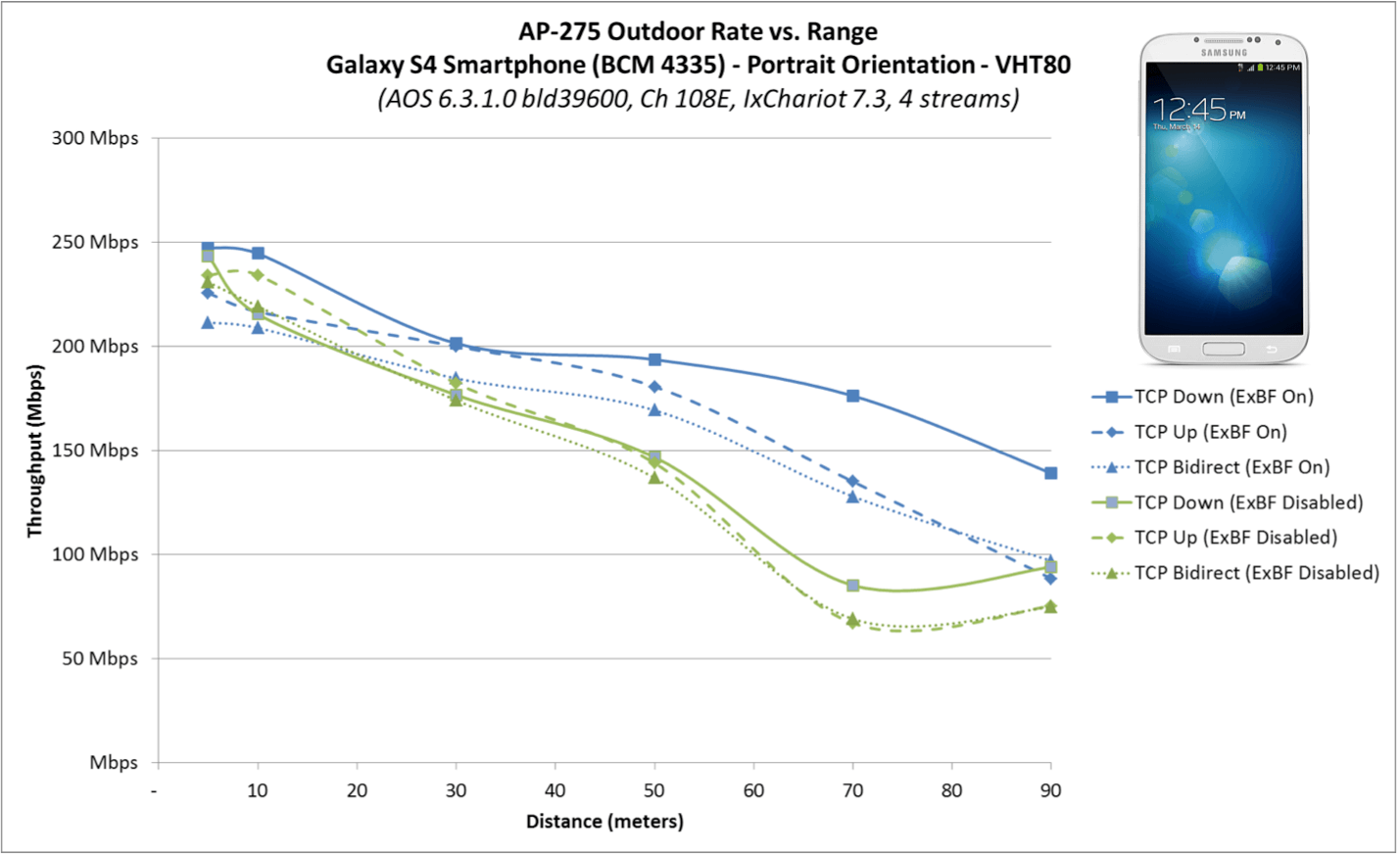 This graph to the right shows our performance tests that were performed with the Galaxy S4 and the AP-275. Notice how the performance at 70 meters from the AP with our standards-based 802.11ac Explicit Transmit Beamforming is double that of the performance when we turned off this feature and re-tested!
802.11ac beamforming really does improve performance and the clients are out there today with over 200 clients already certified by the Wi-Fi Alliance and taking just one client, the Galaxy S4, there are already over 40 million of that device alone sold and deployed.
Given the pervasiveness of cellular DAS systems and the introduction of new LTE bands at 2.6 GHz, particularly in outdoor environments, our radio design integrates advanced cellular coexistence technology that utilizes filtering to minimize the impact from these interference sources and maximize performance.
What I think is most exciting beyond the performance is the innovative design that slashes installation complexity. No longer do you need to find installation technicians who are trained in RF. Now you can leverage the pool of installers who are competent with installing common outdoor products such as video cameras due to the simple design that mirrors that of a typical camera. We have cut the bill of materials from eleven parts down to just two parts – the AP-275 and a mounting bracket.  Even the orientation in the shipping box with the connectors facing upwards when you open the box shows how we have efficiency in mind. To mount the AP, just attach the Ethernet cable, slide the AP into the mounting bracket and insert two screws. This enables you to rapidly and cost-effectively roll out 802.11ac to your outdoor environments.
And have you ever been ready to kickoff your outdoor deployment only to have been blocked by committees or bylaws due to the obtrusive legacy outdoor AP designs that you are used to? This new outdoor AP has aesthetics in mind from the start and is designed to blend in with a similar look as other outdoor equipment such as video cameras and light fixtures.
With its impressive thermal design that enables fanless and heater-free operation from -40 to 60 C, we are able to assure reliable performance and have extended our limited lifetime warranty to this outdoor product to give you peace of mind with your investment.
Check out this video recording from Wireless Field Day 6 (#WFD6) for a great discussion of the technical details and design of the product.