Providing world-class support for customers is part of Aruba's customer first, customer last philosophy. Aruba has built an award-winning Support Services group that focuses on innovation just as much as the product engineers do. A primary tool the engineers developed is Aruba Support Portal (ASP), a key enabler for saving customers time and proactively providing important notifications.
ASP was built from the ground up to meet the needs of customers of all sizes and located throughout the world. Figure 1 highlights the main features of ASP, and I want to highlight "Online RMA" for this blog. RMA stands for "return material authorization" – an approval required before hardware replacement parts are shipped.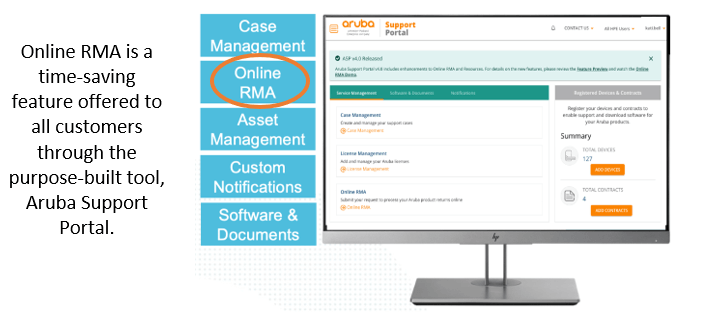 Figure 1. ASP offers many features to help customers get the most out of their Aruba technology.
Hardware Replacement
 With Foundation Care for Aruba, customers decide which products require the fastest level of hardware support, ranging from onsite assistance to next business day delivery of parts. For those rare times when they need to replace their Aruba hardware, and they do not have onsite support, Online RMA is an important tool.
Why Online RMA is Important
When a customer requires hardware replacement, they require approval from Aruba Technical Assistance Center (TAC). Murphy's Law dictates that things will go wrong at the worst possible time which means a customer can experience a hardware issue when Aruba TAC is very busy, requiring them to wait until an engineer is free to determine if an RMA is granted. During hurricane and typhoon season, or when other disasters impact a broad geographical region, Online RMA has proven to be extremely useful.
Whether it's the middle of the night or middle of the day, a customer can use the Online RMA feature of ASP, allowing them to get that approval without having to wait for a TAC engineer to become available. This greatly simplifies the process, allowing customers to request an RMA as quickly as possible so they can move on to other projects.
Customer Testimonials
Here's what our customers are saying about Online RMA:
"2 minute online RMA! I stopped buying from everyone else. Intel and Aruba doing this online RMA thing…has changed our lives! Thank you."
Cognetics Networks
"Excellent. Guys make everything so easy, as far as whole process goes. Ten times easier than RMA with Cisco."
University of Oklahoma
"It worked great, it was convenient. It does what I needed it to do."
Newark Public Schools
How to Use Online RMA
Our ASP development engineers developed a fast and simple process for customers to request an RMA online. This process, and the complete hardware replacement request and return steps, are:
Log onto ASP
Click on Online RMA
Enter the serial number for the equipment requiring replacement (See Figure 2.)
Submit the request and make note of the Case ID for future reference
Await delivery and make note of the new serial number when the replacement arrives and register it in ASP
You can view your Online RMA cases and status on the Online RMA
Return the hardware that required replacing
Watch this video to see the Online RMA process.
Get Started Today
All Aruba products are supported with Online RMA and as new products are introduced, support for them is added as well. Customers can take control of their RMA needs and reduce the time it takes to get their environment back to operational readiness.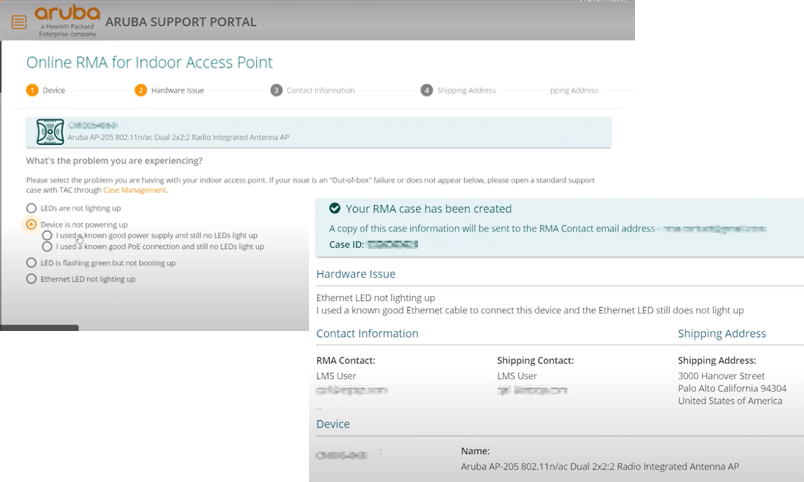 Figure 2. Follow the steps on ASP to complete the request
FAQs
What Aruba products are supported with Online RMA?
Using Aruba Support Portal, you can log your RMA request for any Aruba product, even those just released.
How does the process work?
Watch this video to see the Online RMA process.
Can I still call to request an RMA?
Aruba's customer first, customer last philosophy means our Support Services are always there for you. While using Online RMA is the fastest way to get your RMA request into our system, our Welcome Center staff will still process your request.
I'm not sure if my hardware is failing or if I am doing something wrong. Can I use Online RMA to get support?
You must have a Foundation Care for Aruba contract to receive support for anything beyond break/fix support (e.g., configuration guidance). Review our guidelines to understand the differences.
Tags: