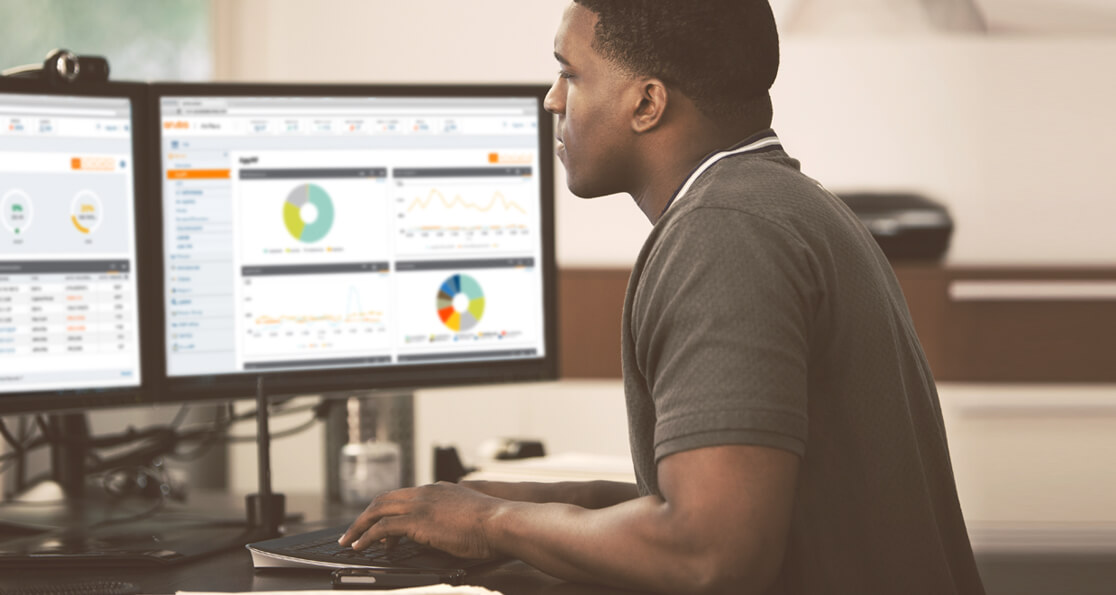 Do you remember how, when we were kids, our moms would buy us an overcoat that was too large, hoping we would grow into it? What typically happened, however, was that styles changed before winter arrived. Then we had a growth spurt and it was the right size for about a month or so, usually in the summer.
It's kind of the same with corporate networks. Do you remember when building a corporate network meant lots of capital spending on equipment that would provide enough capacity for 6-8 years – if the business didn't grow too fast and if technology didn't change in unpredictable ways? Corporate networks were a lot like overcoats.
But now, thanks to the cloud, it doesn't have to be that way. And it's a good thing. Today, business opportunities come and go quickly and technology is changing faster than ever. Businesses don't have the luxury anymore of overprovisioning a network and hoping the business will grow into it.
With cloud-based network-as-a-service (NaaS), you pay a monthly fee for only the connectivity and services you need. As a customer, you can adjust the capacity to the needs of your business and turn features on and off. When you sign a NaaS service-level agreement, the provider takes the responsibility of adapting to change off your back.
The ability to adapt quickly has never been more important. Take the Internet of Things (IoT). By connecting countless sensors, for example, IoT promises to soak up huge amounts of network capacity in ways that might not be easy to predict. Allocating capital expense dollars for it could be risky. Nonetheless, IoT could change your industry and it's important to have the required network capacity when IoT arrives in full force. NaaS will give you the bandwidth you need when you need it.
And take the mobile-first enterprise. As fixed wired networks reach end-of-life, many organizations are facing tough choices with regard to their next-generation network. They would like to become mobile-first enterprises, but committing capital budget might involve significant risks as to how much to invest. What if you build out a wireless infrastructure in your home office, but your company decides to move? It's like your old overcoat once again.
By going with NaaS, your provider builds out that wireless infrastructure and you use what you need. That will make it much easier and less risky to bring your company into the mobile-first age.
Here at Aruba,  a Hewlett Packard company, we're doing our part to make NaaS more widely available and more affordable than ever. A key innovation is the addition of multi-tenancy support to Aruba Central. Aruba Central is a cloud-based management solution for wired and wireless networks. It lets you manage, configure, operate and upgrade your network in any location from a browser.
Multi-tenancy support in Aruba Central will let VARs purchase the cloud-based network capacity and easily partition it across multiple customers. That will help increase NaaS availability while driving down NaaS costs. For more customers than ever, it will be like getting a brand new overcoat every month.