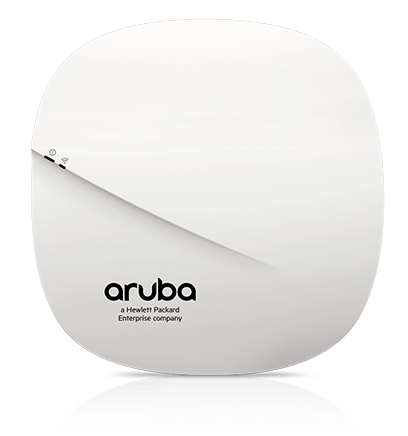 Depending on the Wi-Fi client density and deployment environments, enterprises often mix and match different access point models for different areas. For the very high-density areas with extreme performance needs, high-capacity access points are desired; however, for medium and/or low-density areas, the capacity can be met with lower cost models. This allows enterprises to deploy a Wi-Fi network with the best coverage and performance without breaking the bank. It is essential that Wi-Fi vendors offer a complete portfolio of access points that can be scaled up or down based on the AP's performance to cost ratio and the customer needs.
Since the first 802.11ac Wave 2 access point (AP-320 series) introduced in May 2015, Aruba had expanded its Wave 2 portfolio with the HPE Smart Rate multi-gigabit 330 series and the popular 310 series  access points across verticals. On Sept. 12, 2016, to further enhance its Wave 2 portfolio and give more choices to customers, Aruba launched the entry-level Wave 2 access point – the 300 series.
With a maximum concurrent data rate of 1.3Gbps in the 5GHz band and 400Mbps in the 2.4GHz band, the Aruba 300 series enables an always on digital wireless network with the lower cost. It delivers the best 802.11 ac user experience for medium density environments. As part of Aruba's Mobile First Platform, that provides enterprise wireless solutions from connectivity to secure device onboarding, to mobile engagement, the 300 series will further improve GenMobile's experience and workforce productivity.
Figure 1 below is the summary of Aruba's Wave 2 access point family. Enterprises can choose different AP models (even mixing them in a deployment) based on the data capacity, performance, client density and budget, etc.

Figure 1: Aruba 802.11ac Wave 2 portfolio
                                                                            The 300 Series
What's New?
3X3:3SS @5GHz and MU-MIMO that supports simultaneous transmission to up to 2 devices
Cost-effective entry-level Wave 2
Product Highlights and Benefits
Aruba Enhanced ClientMatch - identifies MU-MIMO capable devices and steers the devices to the Aruba MU-MIMO capable access points
Integrated Aruba beacons - provided advanced location and indoor wayfinding and proximity-based push notification
Advanced Cellular Coexistence (ACC) - minimizes interference from 3G/4G cellular networks, distributed antenna systems and commercial small cell/femtocell equipment.
Quality of service for Unified Communication apps - supports priority handling and policy enforcement for unified communication apps, including Microsoft Skype for Business with encrypted video conferencing, voice, chat and desktop sharing
Intelligent app visibility and control - AppRF technology leverages deep packet inspection to classify and block, prioritize or limit bandwidth for over 2,500 enterprise apps or groups of apps
Use Cases
The 300 series is ideal for retail stores, K-12 schools and hospitalities that often have soaring data needs and tight budgets for wireless networks. The 300 series' gigabit data rate provides fast data services to not only 802.11ac Wave 1 but also MU-MIMO capable Wave 2 mobile devices. With Aruba's patent enhanced ClientMatch technology, the Wave 2 client user experience in a mixed (Wave 1 & Wave 2) deployment environment will be greatly improved.  For enterprises, the entry level 300 series can be used as an addition to provide Wi-Fi coverage for medium density areas such as hall ways and storage rooms, while using other higher end Wave 2 APs for the denser areas such as lecture halls and auditoriums.  This enables enterprises to deliver a high-performance and all wireless work environment without breaking their budgets.
                                              Lowering the cost of 802.11ac Wave 1 with new Aruba 207 Series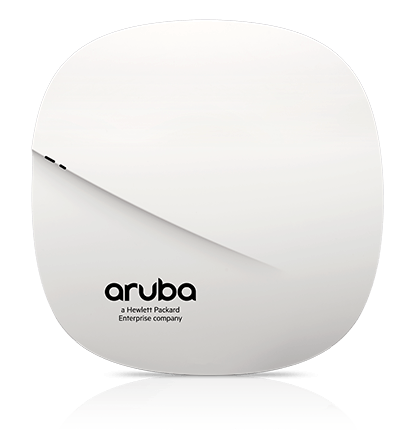 Additionally, with the launch of the 300 series, Aruba also expanded its 802.11ac Wave 1 portfolio with the 207 access point that makes fast Wi-Fi more affordable to everyone. Figure 2 shows the updated Aruba 802.11ac Wave 1 portfolio: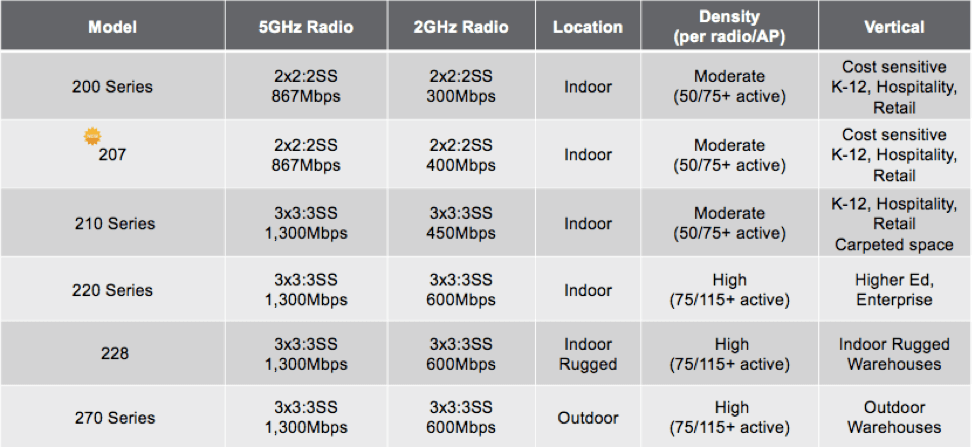 Figure 2: Aruba 802.11ac Wave 1 portfolio
For more information about the two new AP models, please check: