Innovation and education go harmoniously hand in hand. Every creative individual requires the means to foster a new idea to fruition -- and that includes the right technologies, too.
Mission EDC has been supporting disadvantaged neighborhoods by creating a "shark tank" for local startups. With a mission to improve the quality of life by instilling entrepreneurship, business retention, recruitment, and infrastructure-Mission EDC has attracted national attention and funding, proving that local residents can overcome barriers to success with the right help.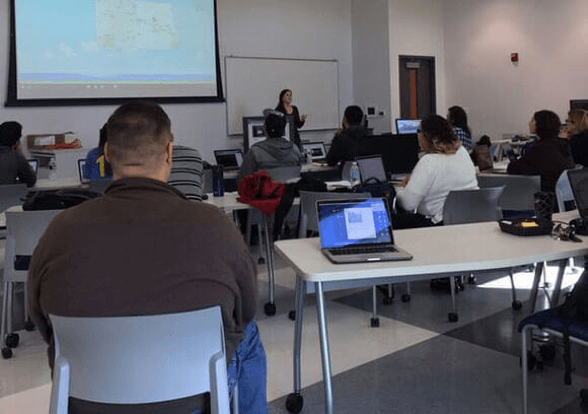 The MEDC created the CEED, Center for Education and Economic Development,  to be an education and technology ecosystem for blossoming startups. To ensure their ultra-lean 4-person staff could sustainably supply programming and provide entrepreneurs with low-cost office and collaborative workspaces, a reliable and high-performance infrastructure topped the requirements list for the 55,000 square feet CEED location. This chosen architecture allowed staff and visitors to collaborate anywhere, on any device- truly making them a #GenMobile workforce.
By installing Aruba Instant APs, Aruba 5400R Switch, and Aruba AirWave, MEDC took a comprehensive, long-term approach that delivers an exceptional mobile user experience today and is ready for future IoT add-ons.  The Aruba solution offered the CEED a reliable and high-performance enterprise network on a non-profit budget with streamlined technology administration.
Want to hear more about how Aruba helped the CEED integrate high-tech networks into rising start-ups? Read more here.
Jessica Dinh is a content strategy and operations manager for Aruba, a Hewlett Packard Enterprise company. She is a recent graduate of California Polytechnic State University, San Luis Obispo.