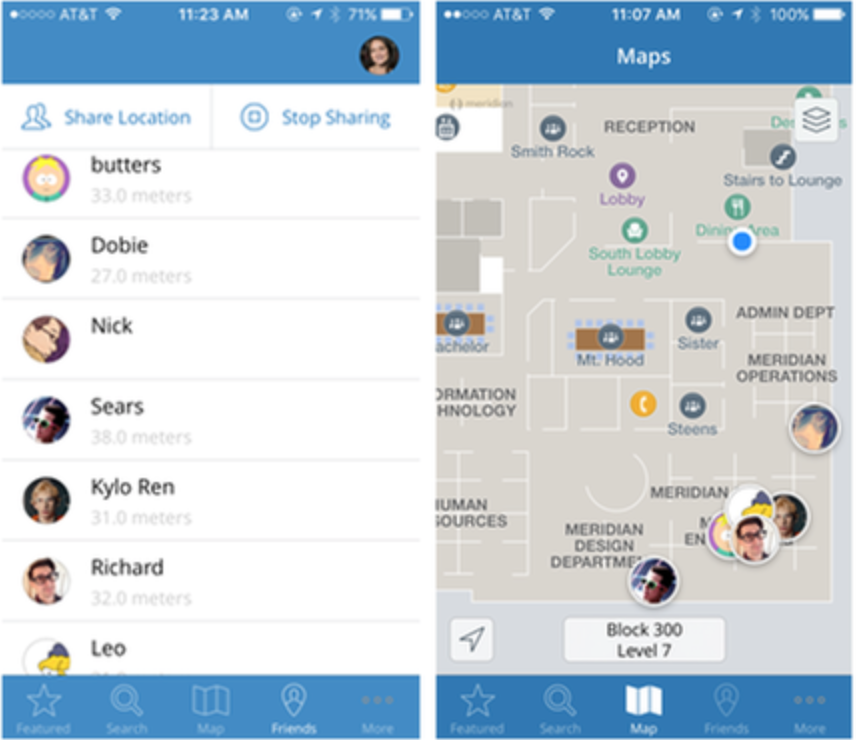 Aruba Meridian supports 
location sharing,
 which enables a mobile user to optionally share their location with another user.  This is different than
people tracking.
Location sharing is designed for use cases like enabling co-workers to find each other in the office, or to enable a store associate to find a customer that is requesting help. Meridian AppMaker supports one use case called "Find a Friend".  The Meridian SDK supports a full set of functions including privacy options for customers and/or partners to create a number of additional use cases across multiple vertical segments.
Take 30 seconds and learn more.
Tags:
Location Services
Meridian