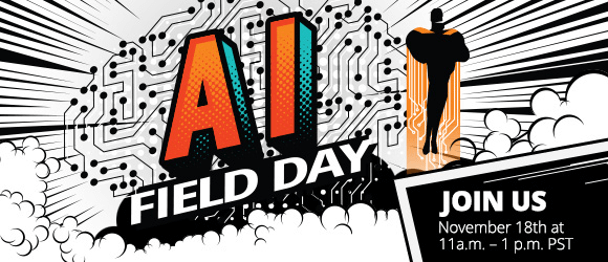 Engagement with customers and employees has never been more critical to organizational success. As a result of the COVID-19 pandemic, many organizations have accelerated digital transformation plans and are looking for their networks to help. But finding the time to deliver on strategic projects isn't easy when so many IT resources are spent on day-to-day operations.
The increased reliance on wireless, wired, and wide-area networking and meeting users' expectations that their technology just works, makes it even more difficult. But, IT teams are now being forced to offer the best network performance possible, 24/7 uptime, and to troubleshoot issues remotely.
It's time for a change in how we manage networks and support network user experiences. Help desk teams frequently escalate issues they can't resolve, and architecture and engineering teams get pulled into solving operations issues. Network management tools and processes have worked largely the same way for decades – lots of manual work as network managers hunt down problems using many different tools with a big dose of practical experience, hard-won CLI skills, and gutfeel.
AIOps Offers a Better Way
AI for IT Operations (AIOps) is emerging as a better way to manage networks today. When using AIOps, the network plays an active role in maintaining its own health by identifying issues that are brewing long before users call the help desk.
AIOps is also designed to guide network managers and IT teams with insights into foreseeable problems. It may include client-specific issues, Wi-Fi coverage holes, or WAN gateway problems, but the key is the network provides insights to the problem at hand. AIOps tools also can make recommendations to fix problems or even automatically resolve them. The benefits include decreased mean time to repair, fewer trouble tickets, and increased IT efficiency.
AIOps also can provide insights into how to optimize the network, based on the real-world performance of similar networks. Data-driven AIOps makes it possible to improve the user and IT experience based on proven configurations using telemetry from networks with a similar size and scope. With a traditional, manual approach to network management, getting insights on how to optimize a network would be a huge undertaking—if not nearly impossible.
Join Us for an AIOps Deep Dive
At Aruba, we're rapidly innovating with AIOps throughout our entire Aruba ESP offering. Our vision for AIOps spans all network domains, from wired and wireless to the WAN, security, and of course, the user experience. We are excited to continue to mature our AI models and train them with comprehensive data.
We're energized about the possibilities of AIOps to transform how networks are designed, operated, managed, and optimized. We know others are too. That's why we're participating in the inaugural AI Field Day.
Like other Tech Field Day events, AI Field Day connects technology influencers with the latest developments from the companies that are developing and applying AI and machine learning to IT infrastructure.
Join us on Wednesday, November 18 at 11am-1pm PST/2pm-4pm EST for the Aruba presentation livestream to learn about Aruba's innovations and contribution in AIOps—and how it can simplify how you operate your network. Join us for the livestream.