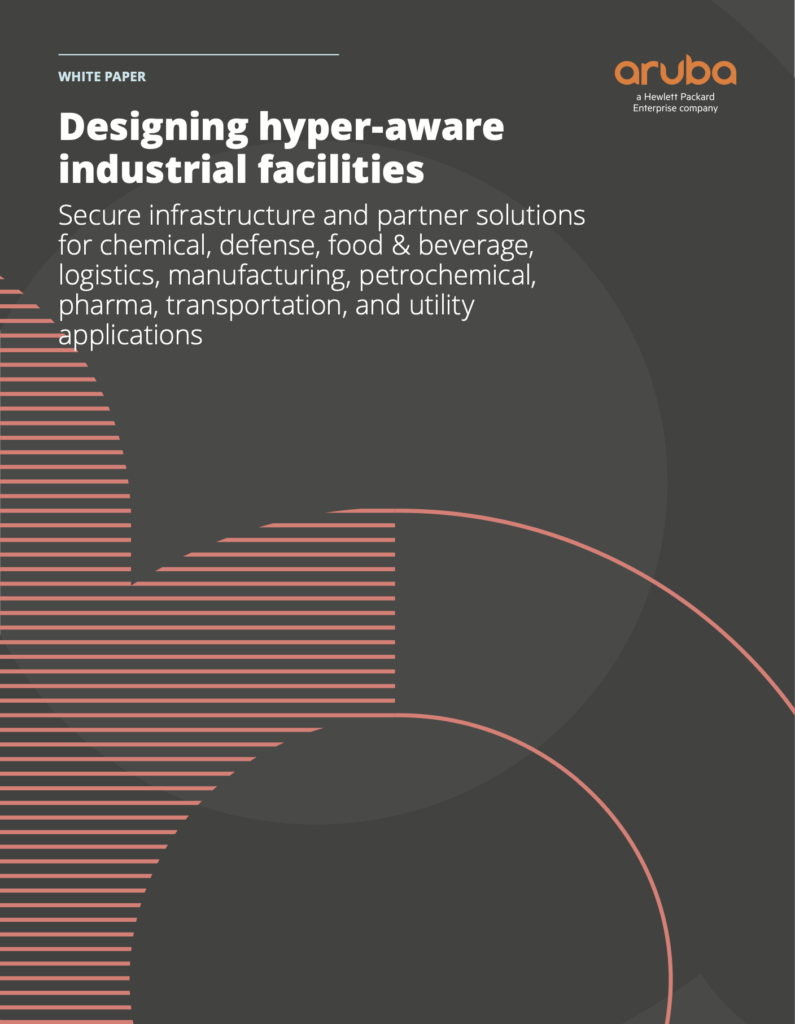 A hyper-aware industrial site is instrumented such that applications are cognizant of the contextual status of the environment, machines, occupants, inventory, service needs, security, and safety.
Solutions from Aruba and its technology partners are applicable across a broad range of vertical markets - chemical and petrochemical, food & beverage, logistics, manufacturing, pharmaceutical, utility, water, and wastewater.
This in-depth white paper from Aruba covers business outcomes made possible by Aruba and its technology partners.
Tags: