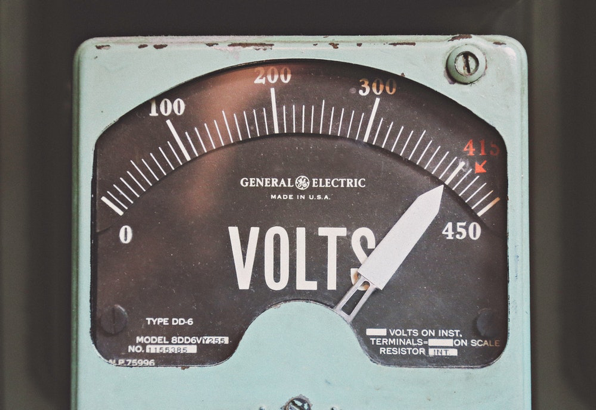 Designing a network that is ready to support the explosion of IoT devices and the latest wireless technologies is a challenge. Protecting your investment, better known as future proofing, means that you need to plan for capacity – for both how fast your network needs to go and how much power it needs to provide.  We have seen more speed at the access layer with multi-gigabit Ethernet but the latest wireless technologies like IEEE 802.11ax and emerging IoT use cases such as LED lighting are demanding more Power over Ethernet (PoE).
PoE is Simple and Convenient
Power over Ethernet (PoE) is an access layer technology that combines both data signals and electrical power into a single Ethernet cable connection to enable remote powered device operation. By eliminating the need for separate data and power cables, PoE provides the advantages of simplicity and cost savings, while adding new intelligent device control capabilities.  Some of the applications ready to take advantage of high power PoE include:
Building infrastructure such as LED lighting
Retail Point of Sale systems and digital signage
High-Performance Wireless Access Points that support IEEE 802.11ax and 802.11ac Wave 2 that may require more than 30 W to function or that can take advantage of the increased watts to provide "pass-thru" power to an endpoint device
High definition pan-tilt-zoom security cameras with heaters for harsh environments
New Industry Standard Mean No Vendor Lock-In
Driven by the need to connect these emerging power hungry devices, PoE technology has progressed with the introduction of the IEEE 802.3bt standard in September 2018.   Unlike proprietary technologies, this standard ensures multi-vendor compatibility and allows network switches and powered devices like security cameras to operate above 30 Watts of PoE per port and support up to 60 and even 90 Watts of PoE per port.  Here is the progression of the PoE standard:

(chart: PoE standards)
New Aruba High Power PoE Switches
To support these new use cases, we've added two new Aruba 2930M switch models that deliver up to 60 Watt per port (IEEE 802.3bt Class 6) with HPE Smart Rate multi-gigabit Ethernet speeds. The 2930M is a powerful and scalable feature-rich Layer 3 access switch series with enhanced security, resilient PoE and scalable stacking optimized for a unified Experience Edge campus.

High Power PoE Aruba 2930M (R0M67A) with 8 ports of Smart Rate and 40 ports of 1GbE

High Power PoE Aruba 2930M (R0M68A) with 24 ports of Smart Rate Multi-Gigabit Ethernet
Here are the details on the two new models:
Aruba 2930M (R0M67A) PoE Class 6 1-slot Switch with 8 x Smart Rate ports and 40 x 1Gbps ports (for 12 Smart Rate ports using optional 4-port module). Smart Rate speeds supported are 1, 2.5, 5 and 10Gbps.
Aruba 2930M (R0M68A) PoE Class 6 1-slot Switch with 24 x Smart Rate PoE (for 28 Smart Rate ports using optional 4-port module). Smart Rate speeds supported are 1, 2.5, and 5Gbps.
All 2930M models support a 4-port Smart Rate (1, 2,5, 5,10G) module (JL081A).
Find out about the benefits of High Power PoE and learn more about the Aruba 2930M Switch Series.