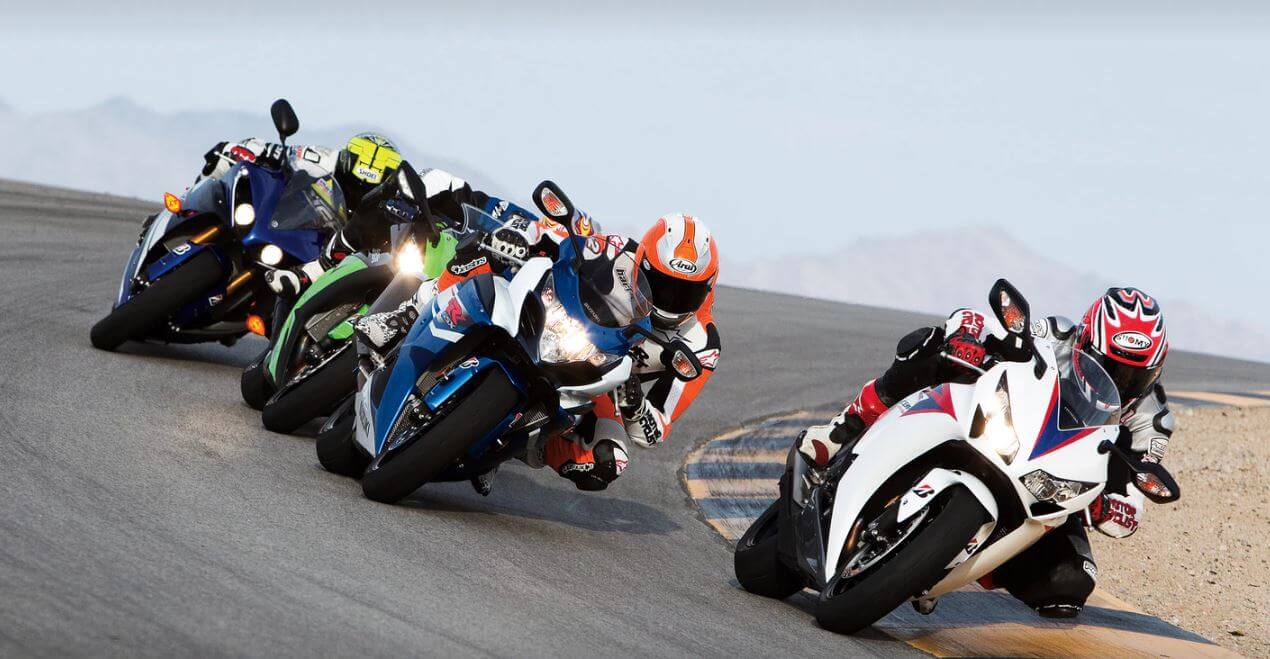 Yes, there is a lot more behind a smooth running network than pure speed but more bandwidth sure does feel right. It especially feels right when we know that devices on the network edge, like APs, continue to evolve and get faster. HPE Smart Rate multi-gigabit Ethernet technology prepares your network for these new high-speed devices with by supporting speeds of 1GbE, 2.5GbE, 5GbE and 10GbE with PoE+ while using your existing twisted-pair cabling. This means you can take full advantage of faster devices as they advance in speed without ripping and replacing cabling, which can be costly and disruptive.
This multi-gig technology is now an IEEE 802.3bz standard and has taken off in popularity. We have listened to your requests for more of these future-proofing ports so I am excited to share that we now have two new Aruba 2930M switches with higher density Smart Rate ports.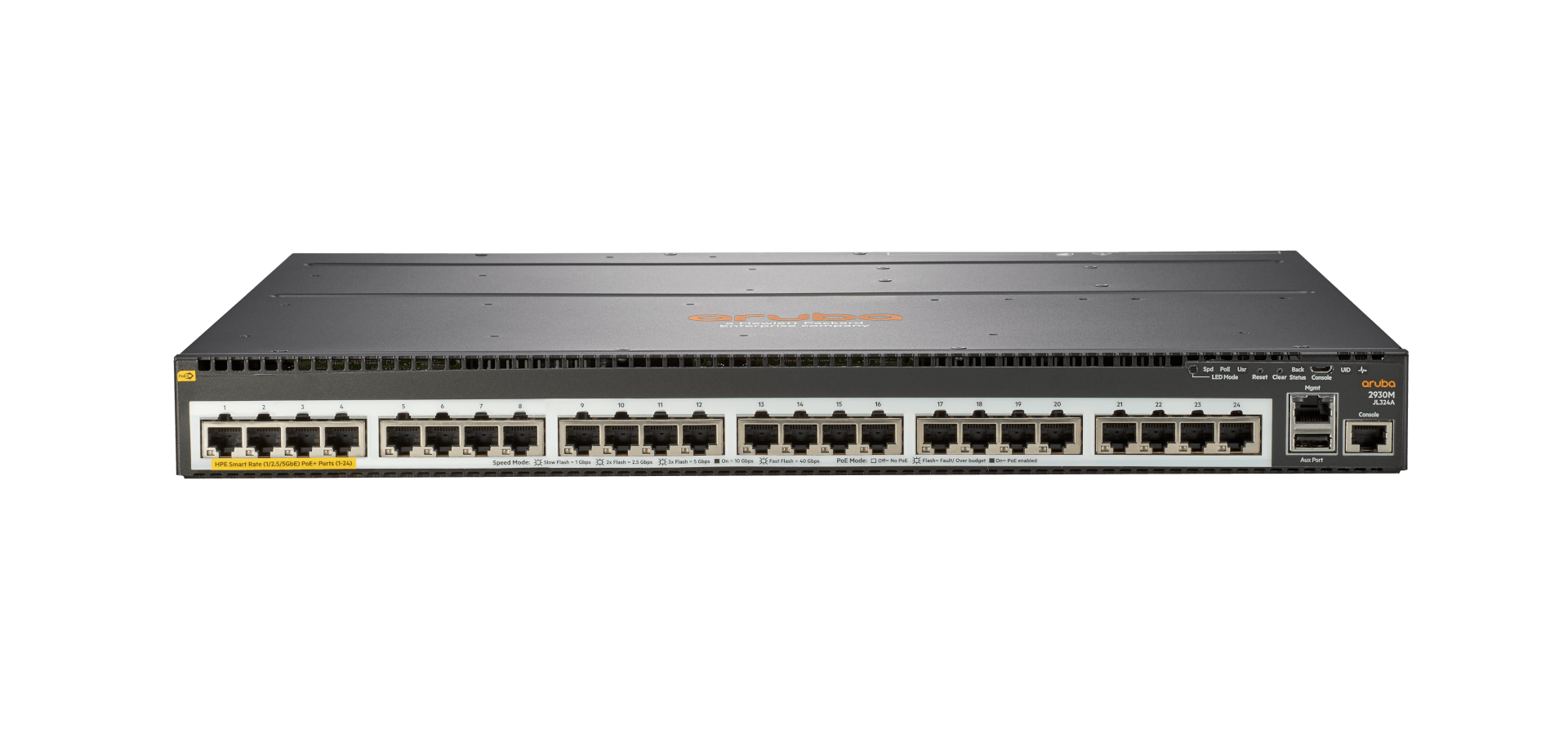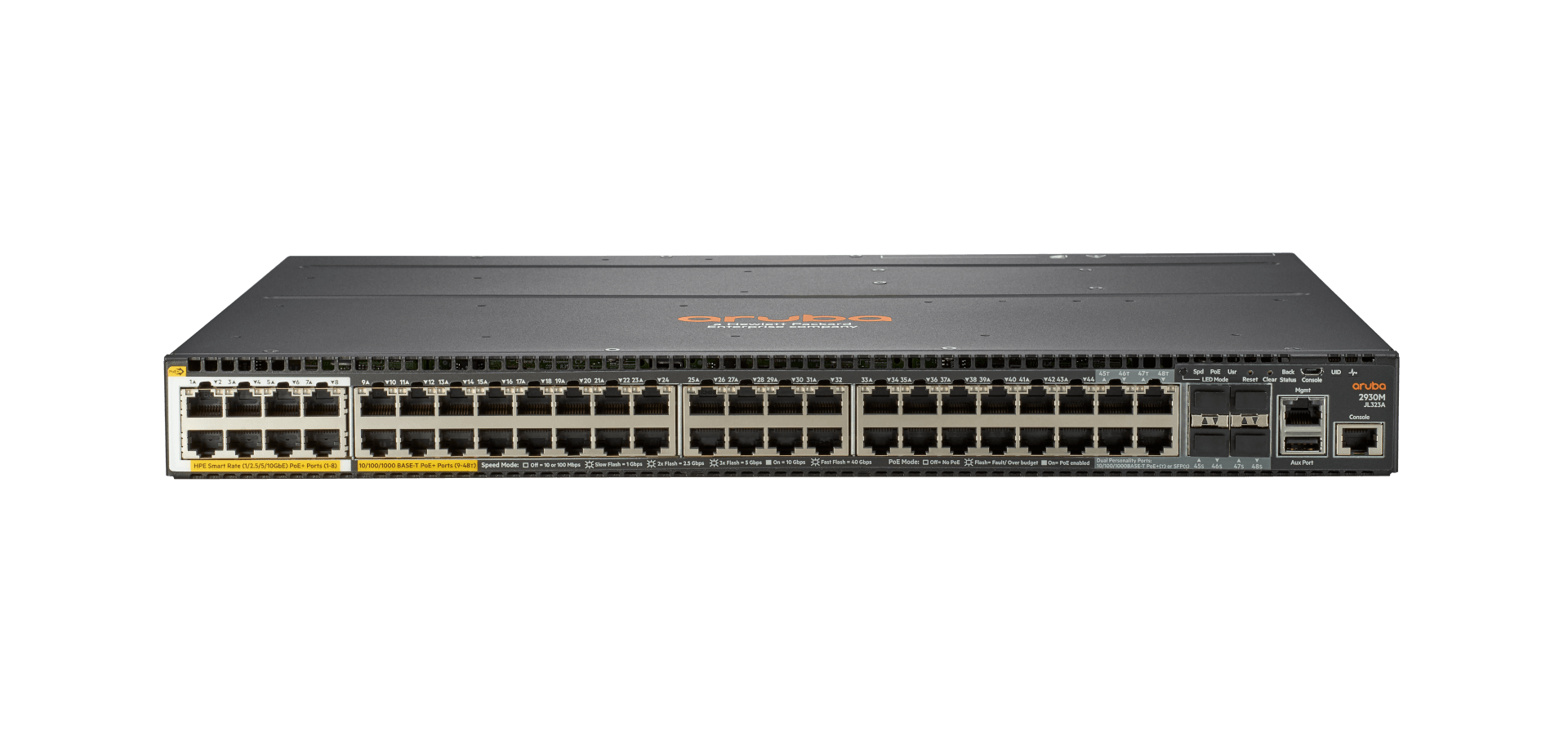 These two new models are designed for the access layer and are ideal for customers who want to create digital workplaces optimized for mobile users with integrated wired and wireless access.
Highlights of the Aruba 2930M Switches are:
 Simple deployment, provisioning and management with advanced security and network management tools like Aruba ClearPass Policy Manager and Aruba AirWave and cloud-based Aruba Central with Zero Touch Provisioning.
Enhanced security with per-user Tunnel Node so you can use the mobility controller as a unified policy enforcement point for traffic from both wired and wireless clients. I wrote a blog about how per-user Tunnel Node simplifies policy management and ensures consistent access and permissions.
Plenty of PoE+ that keeps running with dual redundant, hot swappable power supplies with up to 1440W to power IoT devices, 802.11ac APs and cameras.
Pay-as-you-grow modular wire speed 10GbE and 40GbE uplinks for capacity back to a larger aggregation switch.
Multi-gigabit Ethernet support with up to 24 built-in Smart Rate ports and an optional 4 port HPE Smart Rate module so you can deliver higher speeds to the latest Aruba 802.11ac 330 Series APs and be ready for the faster devices that are always around the corner.
Enormous stacking capability with up to 10 chassis so you can quickly grow your network when new devices show up.
No hidden costs with license-free, fully featured software and an industry leading limited lifetime warranty.
To learn more:
Read about the Aruba Campus Switching Solution, Aruba 2930M Switches and the Smart Rate Multi-Gig Solution Brief.