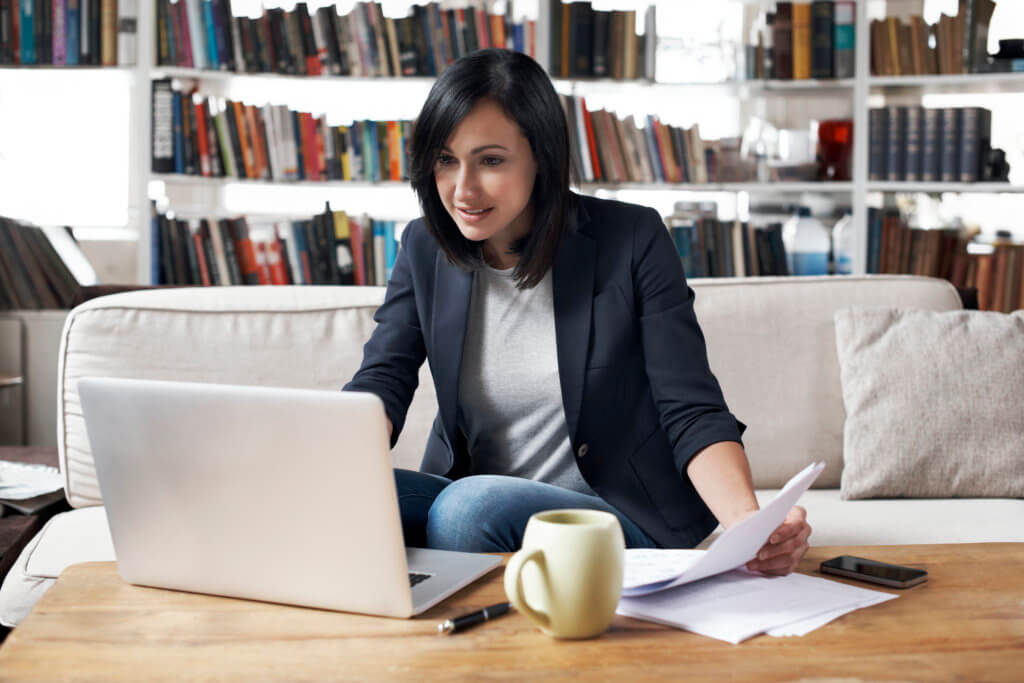 With welcome news of the current lockdown gradually receding over the course of the coming weeks, the thought of returning to the office remains front of mind for many businesses. Yet, as it stands, uncertainty remains and companies must consider a continued work from home (WFH) strategy, or look to implement new working measures to provide a sense of continuity for their people — be it announcing plans to investigate different working patterns or, for some, making the move to home working permanent.
Current trends indicate that work culture is ready for the next wave of transformation. Organisations will once again need to re-assess virtual interactions between employees and re-imagine how remote working practices will evolve. Bringing professional connectivity to the home must now go beyond a simple annual stipend spent on a keyboard, mouse or video conferencing aide.
As employee expectations shift and the long-term health impact of WFH becomes more apparent, the need to provide a professional remote working environment for employees to perform at the best of their ability is non-negotiable. A good place to start is by fully embedding digital practices and infrastructure into as many aspects of a business as possible - so that even when employees are away from their companies core digital infrastructure, there is no change in performance or experience.
With that in mind, let's explore some of the ways this can be accomplished.
Supporting remote workers with the right network
Perhaps one silver lining is that COVID-19 has, through necessity, broken down a lot of barriers to how we work remotely. It has put pay to the idea that working location isn't a static choice and has brought about the wider deployment of new systems and practices in terms of how we work. For any hybrid working policy to be effective, firms must first make sure their remote workers can access the same enterprise-level experience that is offered in-office.
To provide and enable a fully professional WFH environment, employers first need to invest in network solutions that enhance productivity and efficiency, as well as ensuring workers can access systems securely and seamlessly.
There are various ways this can be done, for example, VPNs, virtual desktops, or remote desktops — yet these don't guarantee satisfactory results being susceptible to high latency. Additionally, not everyone will have the same level of technical knowledge. So, using tools such as a VPN client, which may appear to be simple enough, could in reality be confusing.
In fact, the only way businesses can ensure the most seamless remote working experience is by extending their networks to remote locations. In this case wherever the employee happens to be. For many, the home office has become the new branch office.
Solutions can take the form of Remote Access Points (RAPs) or alternatively AI-powered networks. RAPs allow you to extend your enterprise services to the home: the advantage here being that employees will see the same service set identifiers (SSIDs) as they would in the office — with consistent access to the data and apps they would normally use. Additionally, unlike solutions that use repurposed consumer network equipment, these are primed for such use — and they provide enterprise-class tele-hardware coupled with plug-and-play installation, identity-based security, and cloud-native management for rapid, simple and scalable deployment.
Boosting security measures
While remote working has been absolutely necessary to help curb the spread of COVID-19, it has also resulted in heightened risks for a potential cyber-attack for any given organisation.
Small businesses are seen as an easy target for cybercriminals, who may exploit network security vulnerabilities — research from the Federation of Small Businesses in the UK showed that small businesses are collectively attacked 10,000 times a day. For a professional WFH environment, it goes without saying that employees must be able to carry out their work securely – as such it is paramount that businesses re-assess the security of their networks, and routinely monitor traffic across all end-points.
A good first step might be a VPN, however a level of risk remains as you need to be sure that only authorized users and devices are connecting to the network. Agile, secure businesses require seamless, business-grade workflow tools that provide significant benefits to management and security. For example, Aruba ClearPass examines each connection using device and user context to provide access privileges that would normally be given in the office.
Another tactic that could be explored are end to end business-grade networks, from the office to a cost effective home environment. These provide much more control than business to consumer solutions. For example, allowing for the separation of traffic in a network as well as making sure the right applications are prioritised. As such, one portion of the network could be used for highly classified administrative work while another could be used for staff access more generally.
At Aruba we are working with many organisations who are choosing hybrid working as their new normal. This means assessing their current WFH practices to ensure they can provide employees with the tools needed to remain productive and connected, on a professional level.
It may seem daunting at first but by embracing technology and making strategic investments, businesses can enable a professional working environment for their employees no matter where they're working – laying the groundwork to adapt and overcome challenges as they plan to thrive in the post-pandemic world.