Now that we are seeing the first Passpoint-capable smartphones, the implications of Wi-Fi network roaming are opening up new questions for Service Providers.  To take the cellular (mobile) network analogy, we are familiar with Operators' interest in making sure their subscribers roam to the 'best choice' alternate mobile networks.  For instance, in most countries their subscribers travel to, there is a preferred roaming partner and phones will roam to that partner in the absence of user-intervention.  Operators like to maintain some control, or at least influence, on how their subscribers roam.
How does this translate to the Wi-Fi roaming case?  The unspoken assumption in the IEEE and the Wi-Fi Alliance is that decisions are made and preferences set by the user.  However, we can see that where a Service Provider supplies the phone, as for most phones in the US, they would want a say in how the Wi-Fi networks are prioritized for roaming.  Will they want to reduce the subscriber's influence in Wi-Fi roaming?  It is not difficult to define a set of rules on the phone that establish the priority of any set of roaming options that may be presented by a Wi-Fi hotspot or hotspots.  We may find out by the end of the year.
But Passpoint adds another dimension to Wi-Fi roaming.  Many Service Providers want to set up hotspots that advertise many roaming partners, for both domestic and foreign Service Providers.  However, rather than laying out an equal-opportunity buffet, they usually want to influence the decisions made by the smartphone clients.  For instance, we find they would prefer to capture traffic from visitors rather than see them go to roaming partners.
It turns out there are several ways to steer client devices towards a particular authenticator and network.  A smartphone 'looking' for one Service Provider may be temporarily diverted to another… One could argue this is not in the spirit of the standards, but Wi-Fi standards have always been extended and enhanced by equipment vendors and it seems likely this will continue with Passpoint.
Visit the Aruba stand at Mobile World Congress (Hall 8.1, F13) to see a demo of Hotspot 2.0 roaming in action. www.arubanetworks.com/mwc
Check out HotSpot 2.0 WhitePaper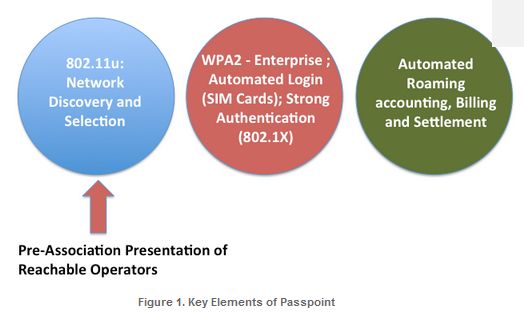 Tags: