Has the Pokemon Go craze hit you yet? If you're a Go junkie like me, you may have tried at least a couple of maps out there to catch 'em all. Tracking virtual creatures on real maps has completely changed the gaming experience.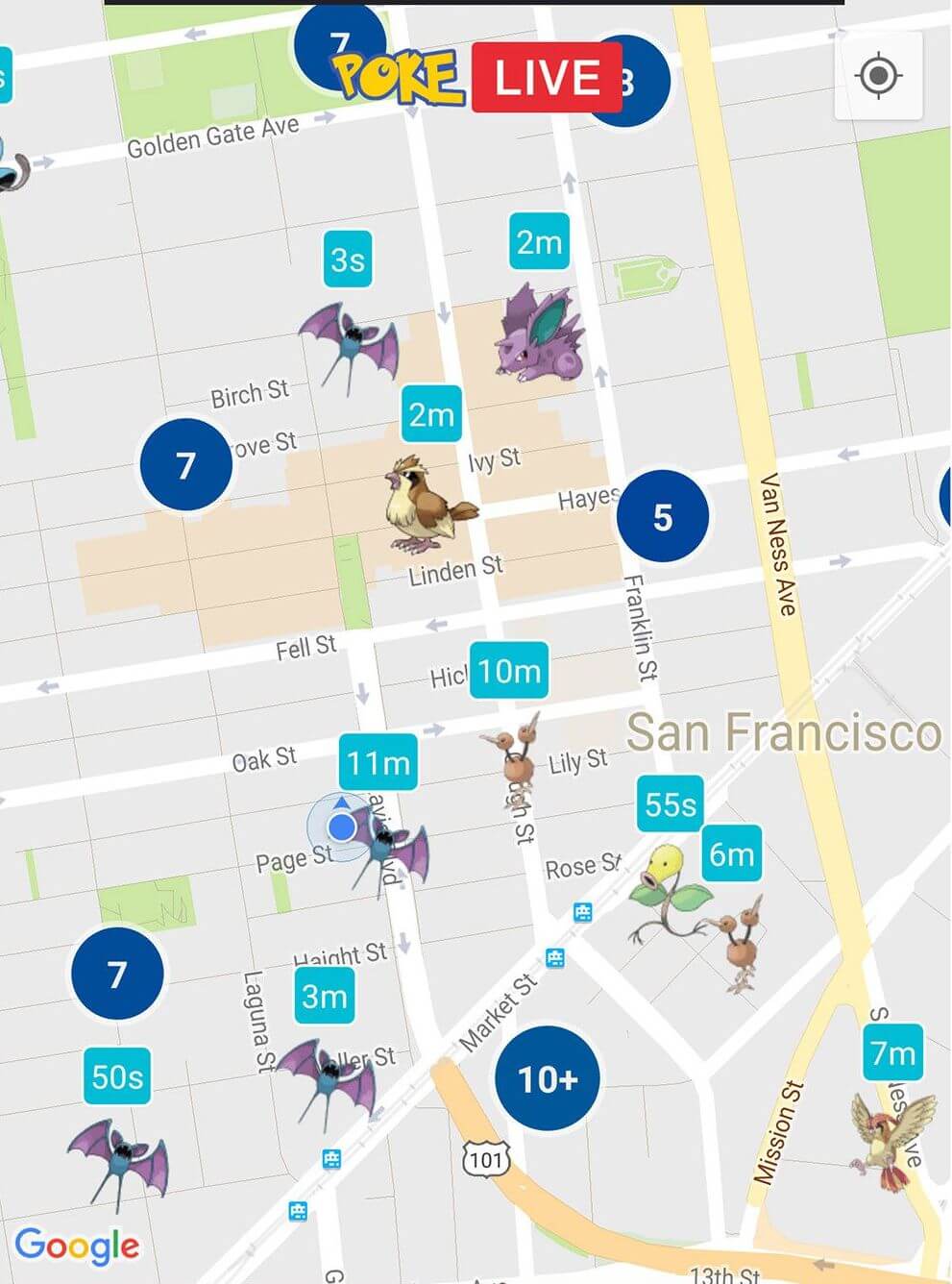 Wireless issues are not exactly pocket monsters, but can be just as mysterious and a lot more challenging to find and resolve without the right tools.
The VisualRF module in Aruba AirWave allows you to see the radio frequency (RF) performance of your network and get location data at any time. This visualization not only makes catching network issues easier but also helps determine how your network will perform before you place your first access point and long after you've installed each and every one.
Getting started
With VisualRF you can use real maps of your buildings to see the access points throughout your building, as well as on every floor. You can decide where the best locations are to place new access points to provide best possible coverage and capacity. Network planning doesn't get any easier than that.
Monitoring post-deployment
And once your network is up and running, VisualRF continues to give you an at-a-glance view of everything on your network for monitoring and troubleshooting. It means you can not only see devices, mobile clients and interferences on a floor, but more importantly, the context overlays that provide visualization for app and UCC performance, client health, speed, channel utilization, and more… all on the same map.
The amount of time you spend trying to catch the network monster literally shrinks. And your users see a quicker resolution to network issues, which keeps them happier and more productive.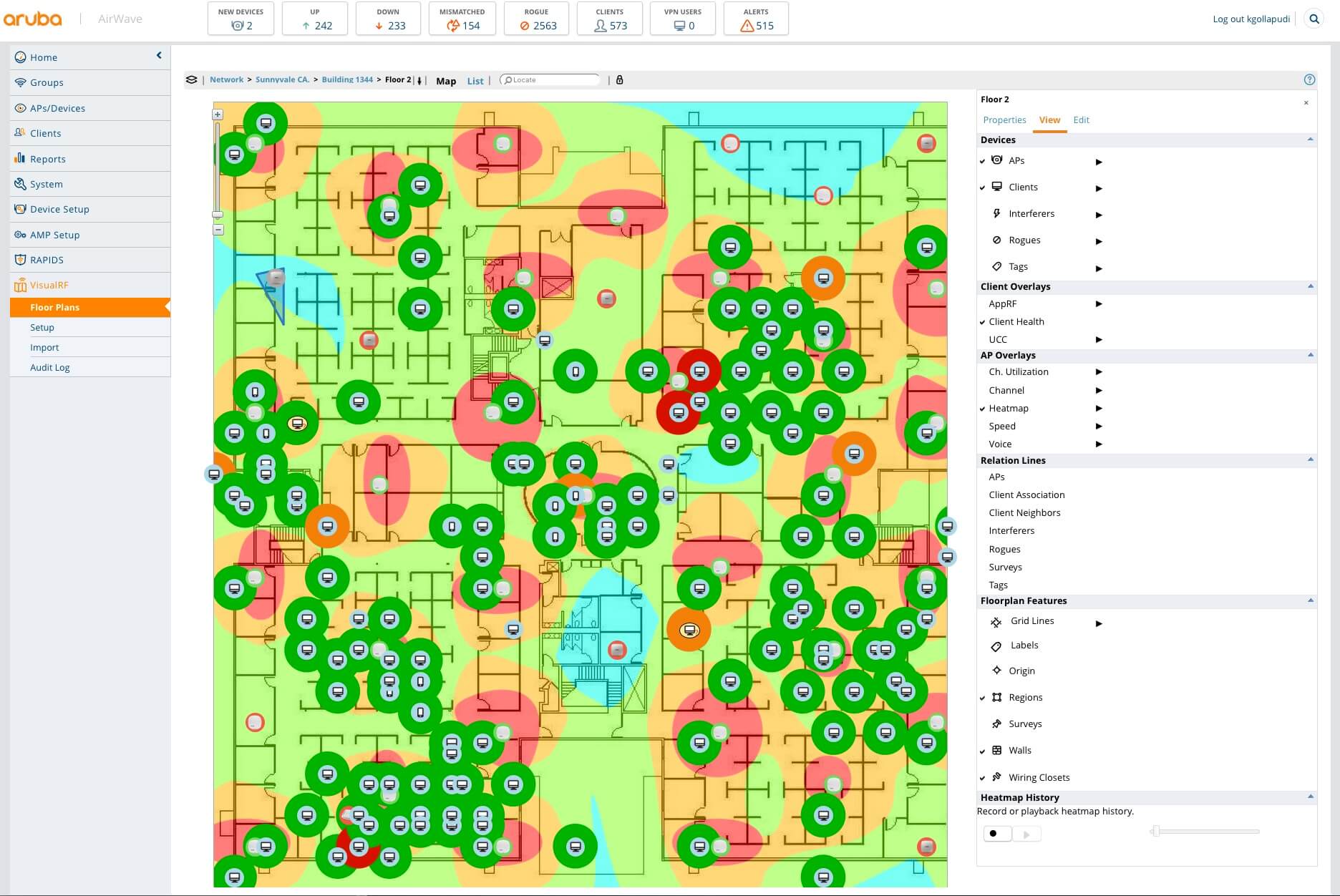 Capturing issues hiding in the past

As much as we'd like problems to happen on a regular schedule, they seem to pop-up randomly and are often very transient. What you need is the ability to look at that point in time when the issue occurred, and see exactly what your RF environment looked like.
VisualRF's new recording feature lets you do exactly that. You can record data for a given time and replay the heat map. This means no more guessing. Whether at Noon on a Monday or at 5 am on a Sunday morning, you can have a totally accurate look at the state of your wireless network at the time of the trouble.
And because your RF environment keeps changing with dynamic variations to channel and power settings, or if there is a lot of people and equipment movement, going back in time is a life saver.
Now with VisualRF, problems can no longer hide in the past. Just replay the heatmap, and catch that network monster before you lose it again.
If you are curious about what else AirWave VisualRF can do for you, be sure to check out the datasheet.
And if you want some Pokemon Go tips, ask our Chief Airhead @Srynearson 🙂