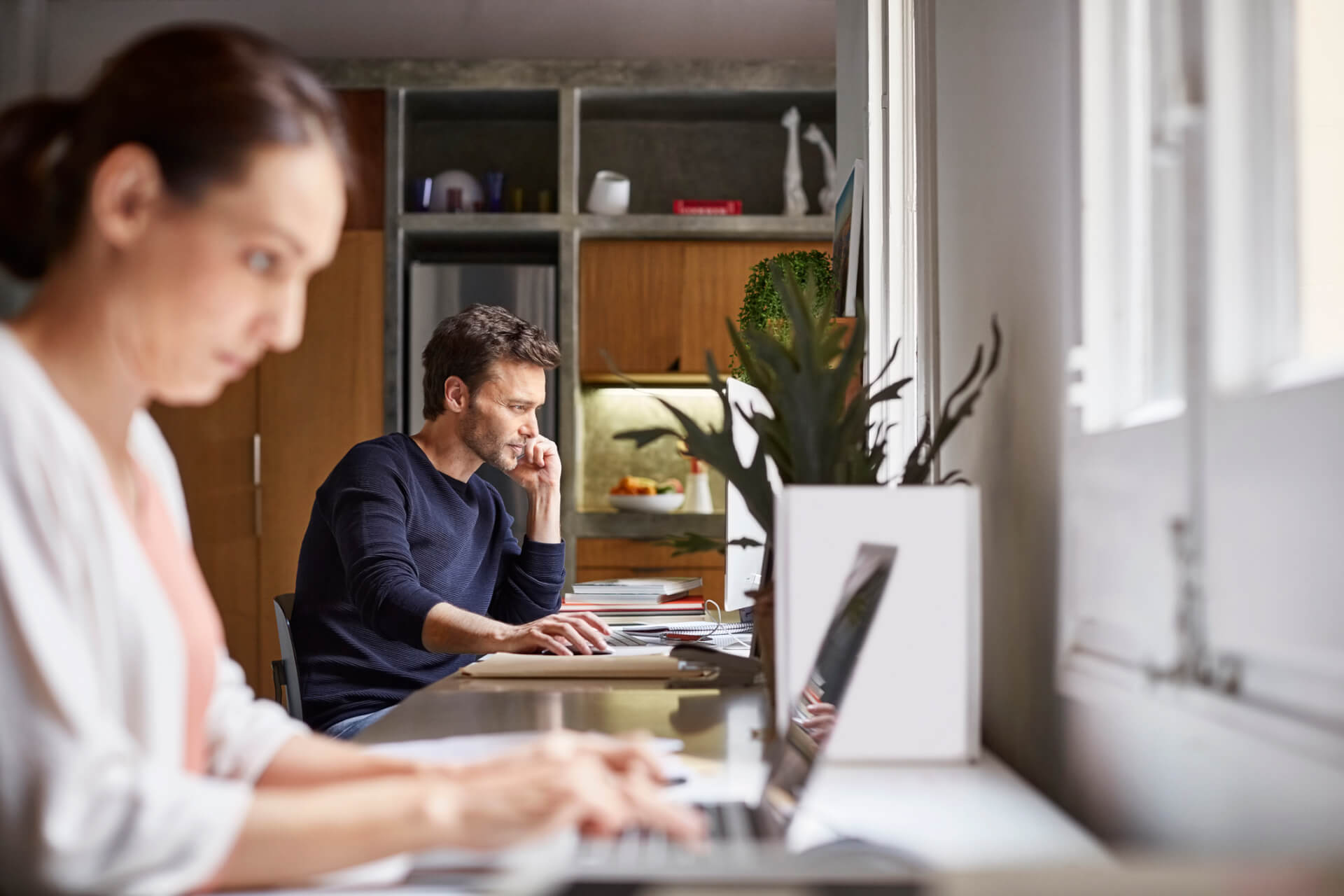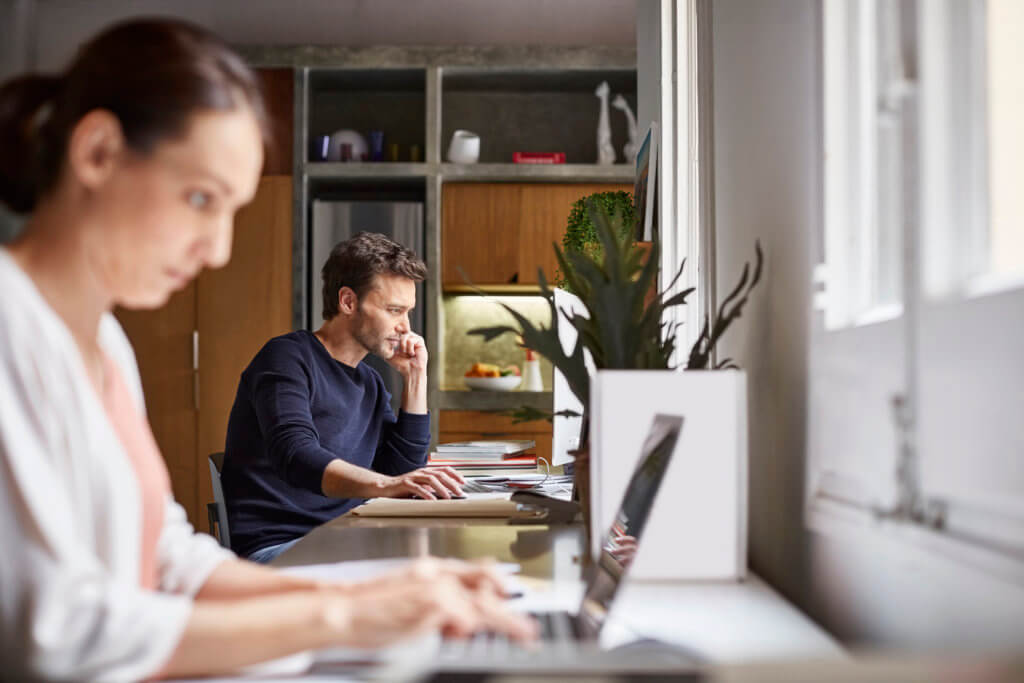 Congratulations branch manager! Oh, did you not get the notification of your promotion? It must have gotten lost in the shuffle as we changed to a work-from-home setup in the past few months. But I'm almost positive that we informed you that your house is our newest branch location! Along with the hundreds or possibly even thousands of new offices we've brought on board since the beginning of 2020.
This refrain is all too common today. Effectively, since early March we've gone from working out of our corporate offices in commercial real estate buildings to being secluded in our home offices or makeshift offices along with the rest of our families. Our corporate network full of technology designed to accelerate and enhance worker productivity now lies fallow while our consumer-grade networks have to do the heavy lifting of video calls, cloud-based application use, and still support the increased strain of streaming services and gaming devices while trying to keep up with all the demands that are being placed upon it.
Now we find ourselves trying to keep up with everything we need to have to work effectively but unable to do it with the equipment we have. Consumer-grade networking gear was never designed to fulfill the functions we are now asking of it. Could you imagine trying to configure QoS on a basic device? Is that even an option? Forget about automatic application recognition or real security for that matter. The real challenge now is that we have to get up and running at home for the foreseeable future and do it in a way that isn't going to break our bank. Or bankrupt our branch budget in the process.
Enter Aruba ESP
Aruba has been working on enhancing its product portfolio with a variety of new additions, all delivered through Aruba ESP (Edge Services Platform). Aruba ESP is designed to automate, unify, and secure all business matters at the Edge—including our new home office setups.
We live in a world where the value of a company is no longer measured in the number of boxes they ship or the number of ports they have installed. Instead, the real value of what a company can bring to the table is the value of its software and services. Think about your mobile phone. If it were just a phone in your pocket it wouldn't be worth very much. But the software that is stacked on top of that minicomputer gives you much more flexibility in how you use your device. The same is absolutely true of the edge services that Aruba is helping deploy through its ESP offering.
Let's look at one scenario: our new branch office: Maybe you're running some Super Awesome Wi-Fi device that you bought at the big box store across town. That's great if you need basic connectivity or even just some support for your family gamer. But when the video calls fire up and someone decides they need to download the massive new content patch for their favorite game, who is going to suffer? Do you even know how the system is going to prioritize that transfer? If you don't know the answer, you're already falling behind.
Let's replace that basic wireless AP with something from Aruba. Already, you're going to gain support for Wi-Fi 5 and Wi-Fi 6 with the right model. So everything in your new branch office is going to run efficiently and smoothly. You're also gaining a lot of support with the software on the side. You're not just deploying a wireless network. You're deploying a security suite and an edge computing network as well. Why is that so important? Because we will need all the features of the enterprise in our new branch location to ensure that we are safe and capable of functioning correctly as our transition to working from home continues.
A Newer Normal
With Aruba providing enterprise-grade hardware at the edge, we can envision what this new home branch can look like. Gone are the days of hoping that some simple feature is supported on your branch connectivity device. Instead, you can rest assured that the functions that are supported by Aruba are supported in your branch. This includes things like ClearPass and SD-Branch. These two pillars are very important to the way that our home and work interact.
Aruba ClearPass helps us shape our secure environment. With Policy Manager, we can define roles for devices and authentication requirements. We can ensure that role-based access control is applied consistently to users and devices regardless of where they are connecting from. And should something on either network start acting out of sorts or look like an attack, ClearPass can be triggered to ensure it is contained and dealt with appropriately by reducing access control or quarantining completely from the network. The idea of zero trust security on the network requires best practices such as strong authentication, least access privileges and constant assessment of a user or device's risk based on security context.
SD-Branch is all about giving us connectivity how we need it. You don't need to have a new business line installed in your home to gain better bandwidth. You need to use the bandwidth you have more intelligently. SD-Branch from Aruba gives you the ability to look at the application usage from your network and provide better reporting and prioritization. Are kids downloading content updates during your Microsoft Office 365 session? Send that traffic to the background to ensure your sessions don't time out. Zoom calls with the boss conflicting with your spouse's happy hour book club? You can prioritize the call on the corporate WLAN with more priority so it doesn't get choppy while still ensuring the book club gets the bandwidth it needs. This is all possible thanks to the advances that Aruba has made with their software stack. Extending the capabilities of the hardware beyond simple radios and packets to something more useful all around.
So, new branch manager, you have a great opportunity ahead of you to deploy some cutting-edge gear and make your office the envy of all those other folks stuck at home hoping that they can make this next video call work or wishing their kids would lay off of the game console for the next couple of hours so you can get some work done. Get out there and show them how it's done with a little help from Aruba.
Go Deeper
Watch ATM Digital sessions on AIOps, Unified Infrastructure, and Zero Trust Security.