Do you want to save up to 400% by rightsizing with an All-Wireless Workplace that is designed to support #GenMobile? Our new low-cost Aruba 200 Series AP brings 802.11ac to the masses which completes our portfolio to enable the All-Wireless Workplace for everyone. IT organizations of all sizes can now meet the needs of #GenMobile with a range of 802.11ac products to fit their performance and density needs. By leveraging stable and secure Wi-Fi along with a leading mobile UC solution such as Microsoft Lync you can drive cost savings like we and many of our customers have already done (learn more in this blog article).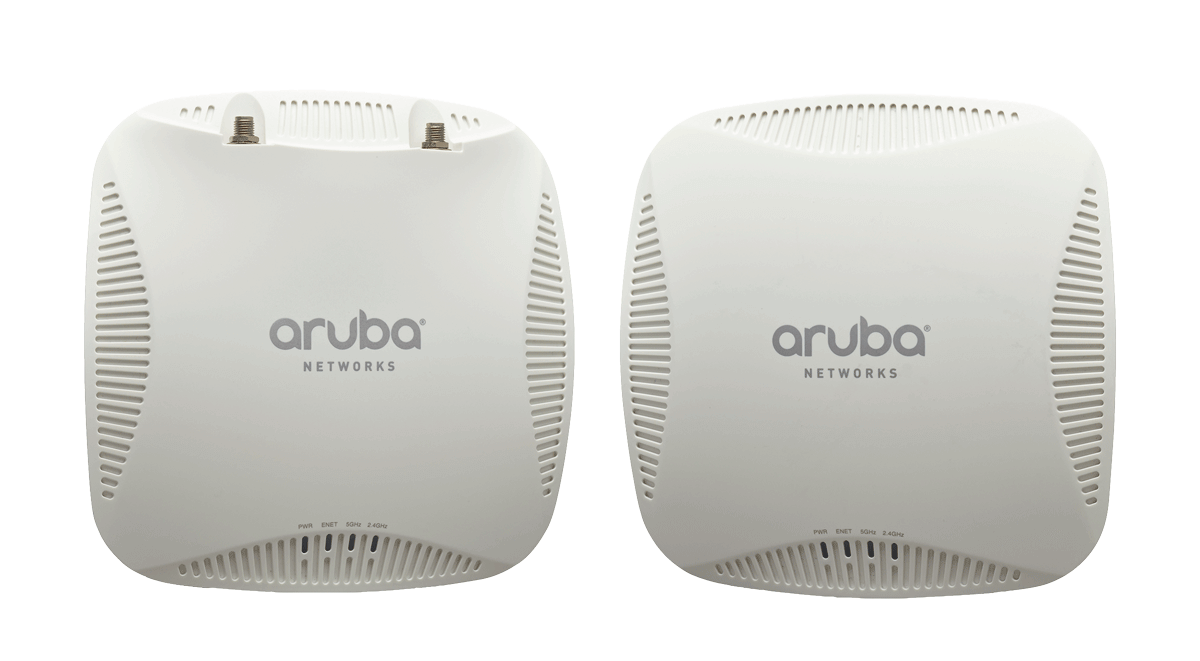 With this new, low-cost two stream 802.11ac AP, organizations can now deliver 802.11ac regardless of whether they need the highest density and performance or are more cost-constrained and have limited performance needs with primarily one- or two-stream 802.11ac/802.11n devices.
Aruba is the only enterprise vendor with a full portfolio to deliver 802.11ac to organizations with varying requirements. The portfolio includes:
Customers can now deploy the 200, 210 or 220 Series across their network if they have consistent performance and client density requirements or they can mix and match deploying the 220 Series in the areas of highest density while minimizing cost in other areas. Aruba's AirWave management solution aids customers in identifying those areas of their deployment that have the highest client and performance load in real-time.
This deployment flexibility is exciting given that customers and client devices are rapidly migrating to 802.11ac. In fact, as of May 5th, there are already over 465 devices that are certified by the Wi-Fi Alliance for 802.11ac as you can see at http://www.wi-fi.org/certified-products-search.
Aruba 200 Series
The 200 Series has full functionality of dual-radio operation with 802.3af PoE to deliver a max data rate of 867 Mbps on the 5-GHz 802.11ac radio and 300 Mbps on the 2.4-GHz radio, for 1.2 Gbps of combined data rate. Itincludes the AP-204 with two combined, diplexed external RP-SMA antenna connectors and the AP-205 with four integrated omni-directional downtilt antennas. It is roughly 50% the size and weight of the flagship Aruba 220 Series AP.
It includes the following Aruba innovative technologies that assure the most stable and best performing Wi-Fi experience:
Client Match™
This patented technology eliminates sticky client behavior that can drag down other Wi-Fi products as users roam. It continuously evaluates the clients and AP load in real-time and moves clients on the best AP, without needing to install client software, to ensure the best experience for that client and to maximize the performance of the network. Find out more about ClientMatch here.
Advanced Cellular Coexistence (ACC)
ACC is built into Aruba's latest AP's (103, 110 Series, 200 Series, 210 Series, 220 Series, 270 Series) and maximizes the performance by minimizing interference from 3G/4G/LTE networks, distributed antenna systems and commercial small cell/femtocell equipment.
You can find the full Aruba 200 Series data sheet here.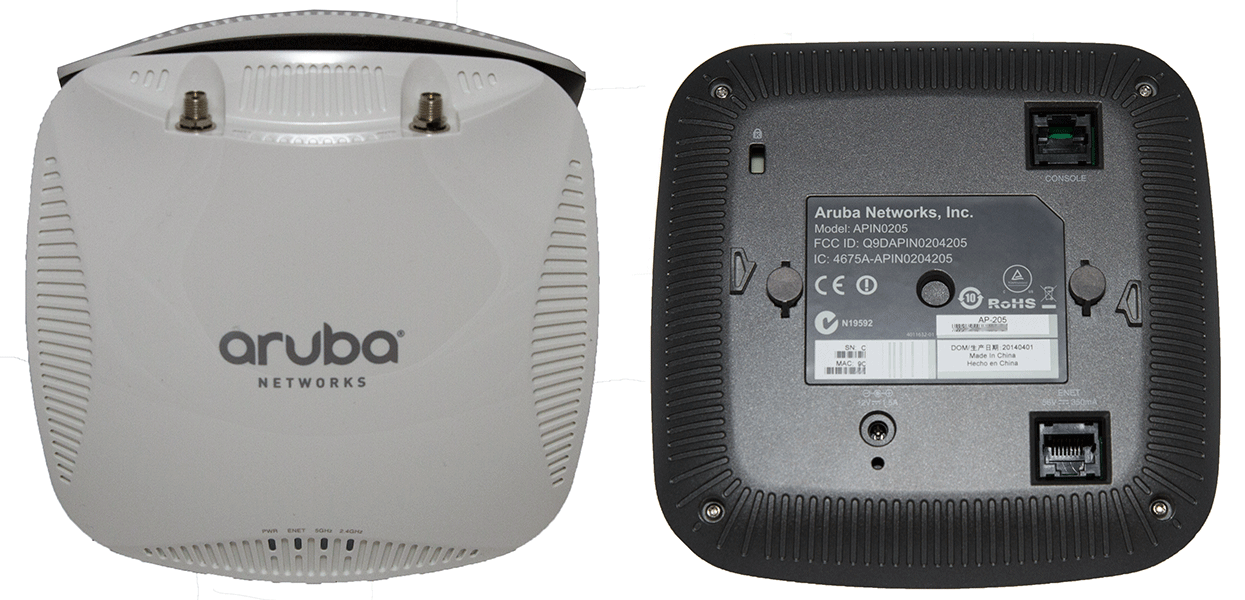 This is an exciting product in that it delivers 802.11ac, Advanced Cellular Coexistence, explicit transmit beamforming, improved RF performance at the same price as the AP-104/105 802.11n products. It even delivers better 802.11n performance while supporting the newer 802.11ac clients that are out there today.
The 200 Series is initially available with support for ArubaOS™ 6.4.1.0 and will be available in the future for InstantOS™ 4.1.1, enabling customers to choose their operating mode whether Controller-managed or Controller-less.
The AP-204/AP-205 is available for ordering today and has a US list price of $695.
For details, contact your partner or sales representative.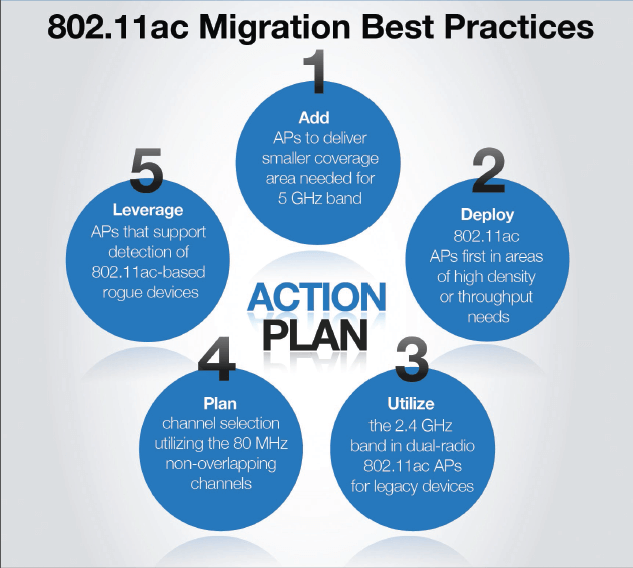 In order to aid you in evaluating your requirements and understand how best to migrate to 802.11ac, we have also recently created a Migration Guide based on our learnings from our large scale customer deployments of 802.11ac that we have done since first launching the Aruba 220 Series mid last year and recommend you download and read the guide.
For more information about the 200 Series, you can learn more on our website.