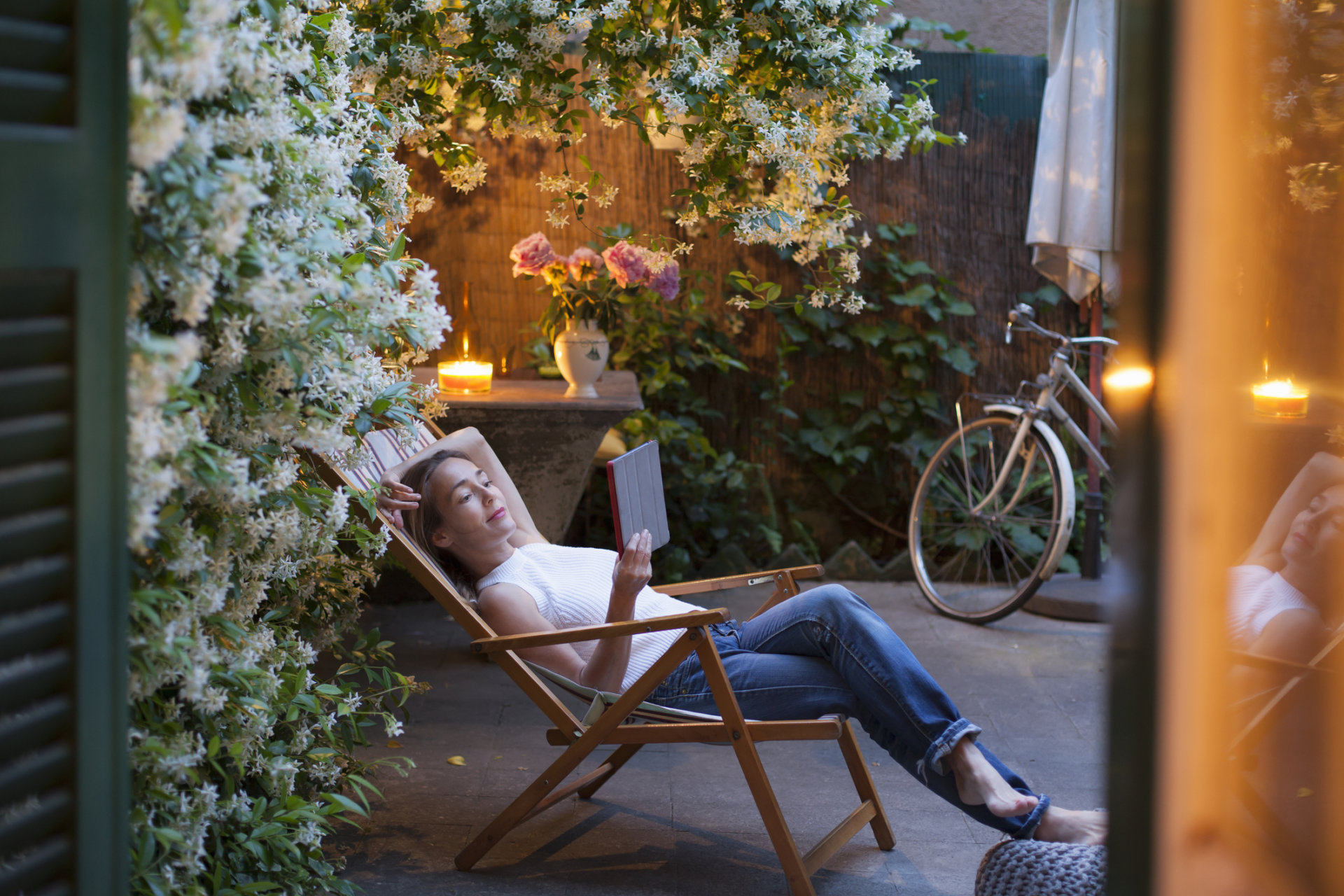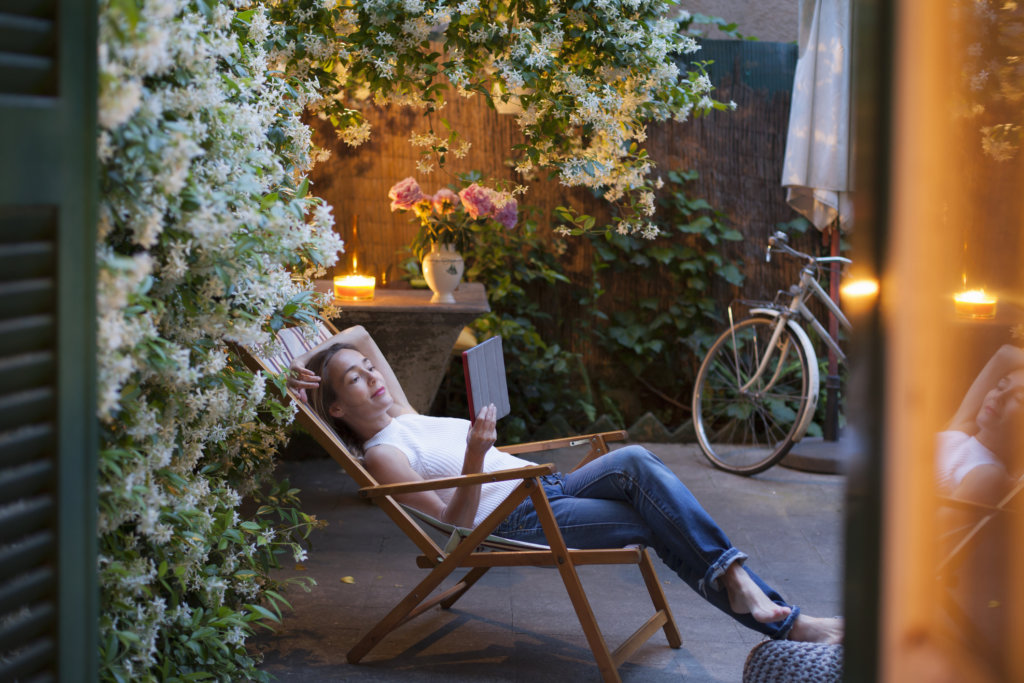 Version 10.4 of AOS-CX, Aruba's cloud native OS, is a modern architecture for full network programmability and workflow automation for the CX switches. It includes 140+ major access features. The first version of AOS-CX was released in October 2017. This longevity displays the commitment Aruba has provided to improve its products with its customers in mind. Version 10.4 is the first to include major campus features. As we move forward throughout this post, I will do my best to provide as many details as possible surrounding AOS-CX.
Configuring ArubaOS-CX
Cloud-native defined by Aruba is how it's built, including four major characteristics:
Modular OS – a highly independent processes and applications that continuously sync with in-memory with a state database
Resiliency by Design – includes a High Availability (HA) which is built into the CX design
Full Programmability – includes a 100% restful API operating system which allows customers to program the interfaces
Elastic and Scalable – one OS that runs everywhere
Some of AOS-CX v10.4 key features include:
Always-on PoE (Power over Ethernet) – This enables access points, healthcare devices, sensors, and IoT devices to keep power on during upgrades. This feature is tremendous because it does not create any issues for any end users while productivity remains high and uninterrupted.
VRF (Virtual Routing and Forwarding) – This is the most requested feature for AOS-CX for routing segmentation.
VXLAN with MP-BGP EVPN – A standard segmentation method with scale and consistent architecture from campus to data center.
VSX (Virtual Switching Extension) Live Upgrades – This builds upon in-service software upgrades (ISSU) which performs orchestrated upgrades of two VSX systems using one CLI. With VSX in place, it eliminates customer downtime. The single CLI will download the desired image onboard the switches (two data planes and two control planes), and then in sequence, the two systems will boot through automation with no traffic shifting. The entire upgrade process can average can take no more than 10 minutes.
Dynamic Segmentation - Policies are applied to wireless and wired network users, enabled by policy-based automation.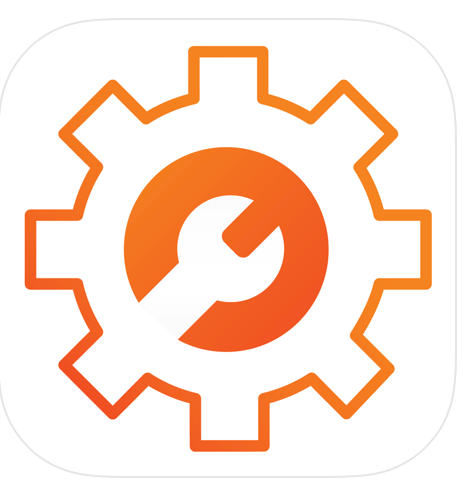 One-touch switch provisioning is available using the Aruba CX mobile app. As you can see from the images below, the mobile app provides a convenient way to install, configure and manage your AOS-CX switches from your iOS device which includes an iPhone or iPad.
The mobile app provides useful information about the switch you're connected to including the hostname, MAC address, IP address, model number and serial number without having to leave your office or desk. The advantage to this is efficiency and time saved which equates to money saved as well.
During the configuration process, you are provided with a step-by-step confirmation to ensure the deployment is going as planned. Included with the mobile app are additional configuration options to choose from such as NTP, SSH Server, and Users and many more.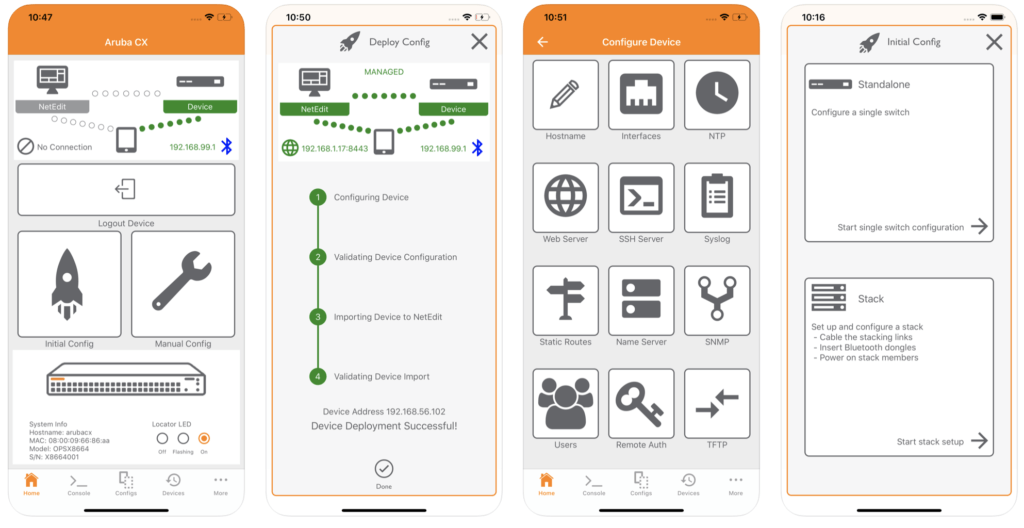 Go Deeper
As I put a bow on this post, I would also recommend reviewing this post from Tom Black, VP and GM of Campus Switching at Aruba, Aruba presentations at Tech Field Day to gain more knowledge about AOS-CX. As I reviewed the features and capabilities provides by AOS-XS, the possibilities are endless, the UI is clean, and the customer is in mind when presenting their use cases.
For my next post, I will cover Aruba NetEdit which is used to automate switch configuration tasks.