We are thrilled to introduce some exciting new capabilities and feature enhancements to AirWave. Kudos to the engineering, testing, and product management team!
Where and when can I get it?
AirWave 8.2 General Availability - April 1, 2016
Download it from the Aruba support site
Here are a few cool things you will see and experience with this latest version of AirWave, our industry-leading multivendor network management & monitoring tool for access networks.
Brand new UI. It's simple, clean, and intuitive. Great just got better!
Aruba Clarity. Gives you the power to foresee user connectivity issues before you get the calls. If you haven't already, be sure to check out the blog on Clarity for details.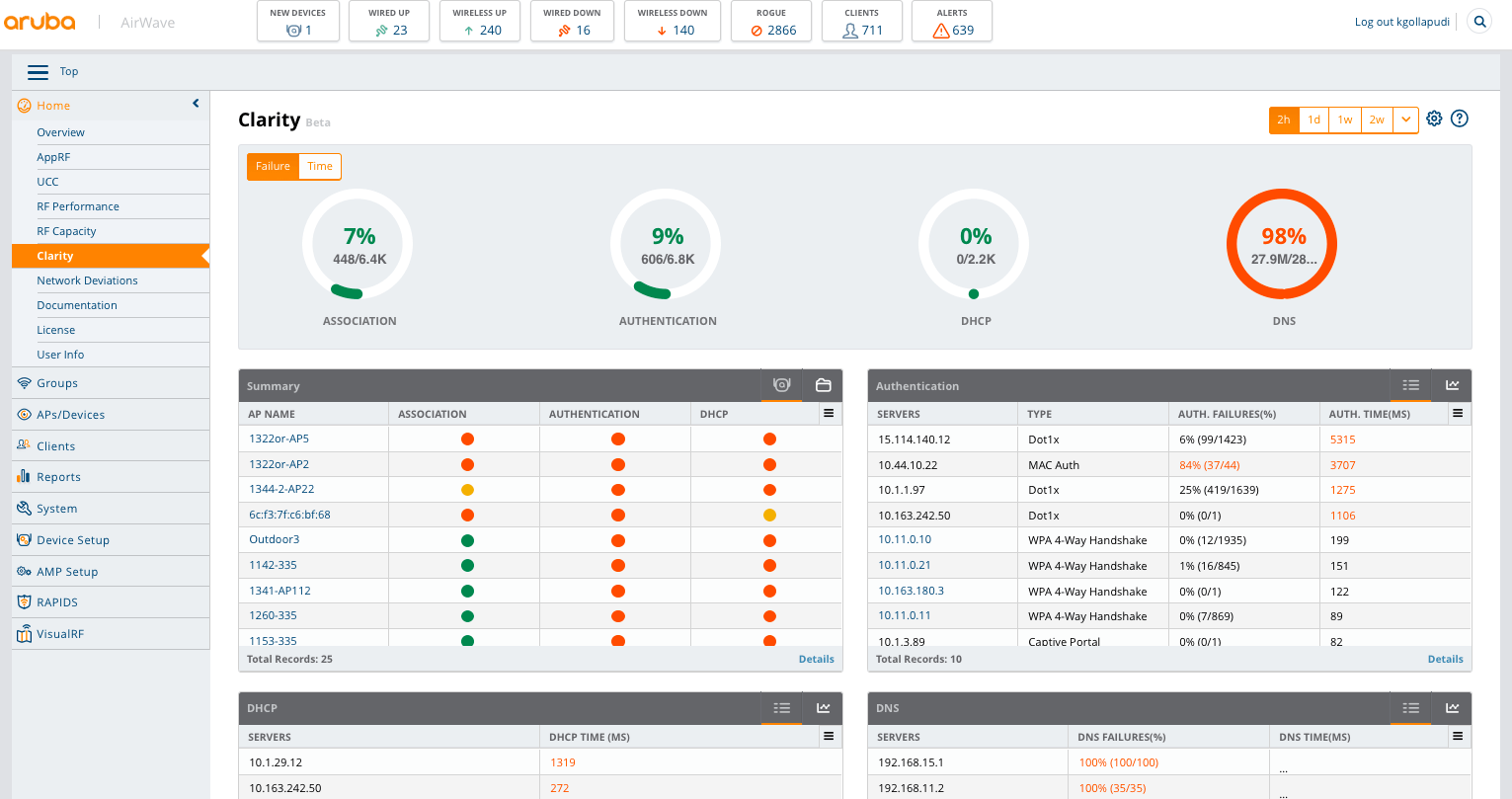 VisualRF. Now you can record and replay the heatmap giving you a time-lapse view of your Wi-Fi coverage.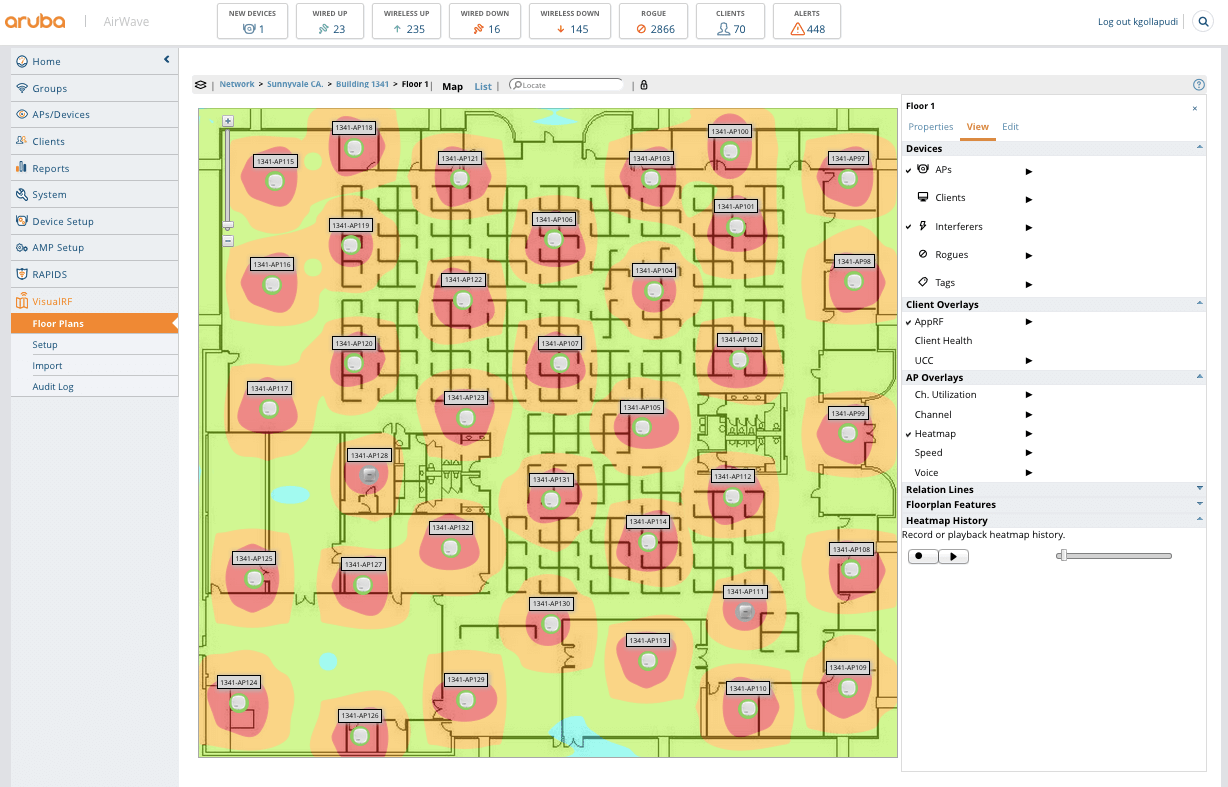 Skype for Business. With end-to-end visibility, you can now identify root cause quickly and resolve even conference call issues faster.
AppRF. Get added visibility into web content and URL reputation for better control and understanding of usage patterns.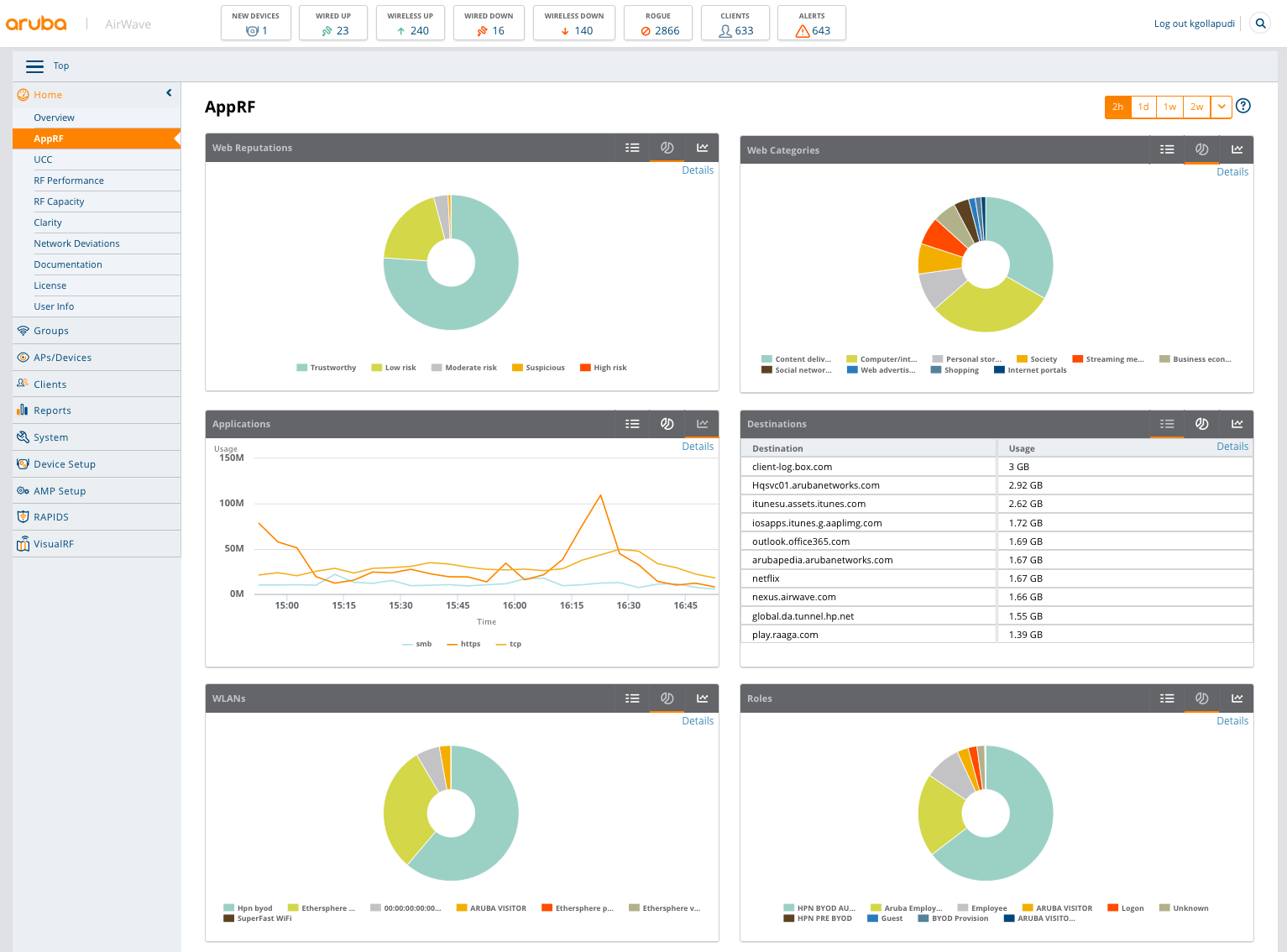 ArubaOS-Switch. With zero-touch-provisioning and template configuration, managing Aruba Switches (formerly HP ProVision) just got easier.
Check out the release notes for more information.
Don't forget to share your thoughts and questions with us. Or simply take a second to congratulate/acknowledge our fabulous AirWave engineering team.
Enjoy!