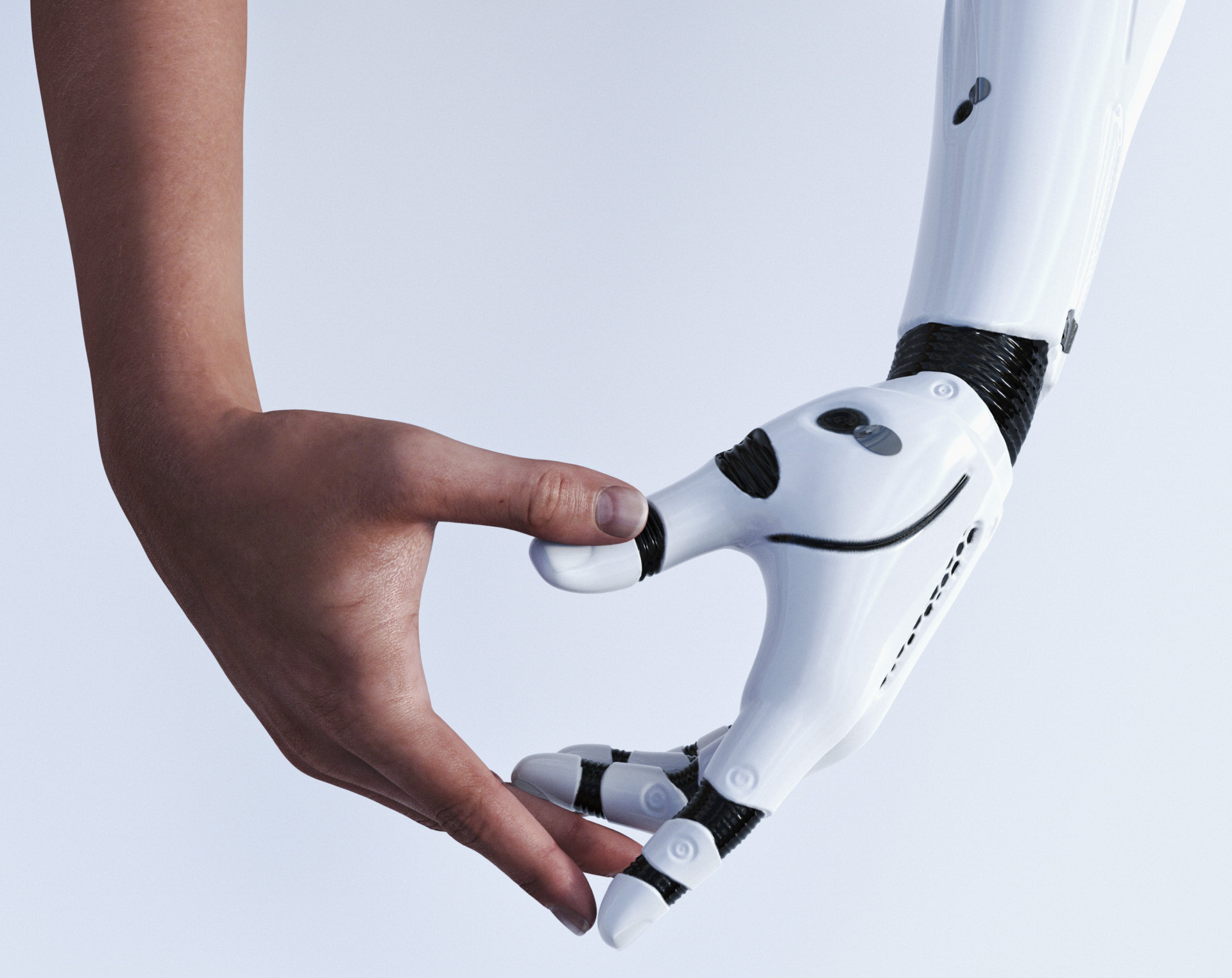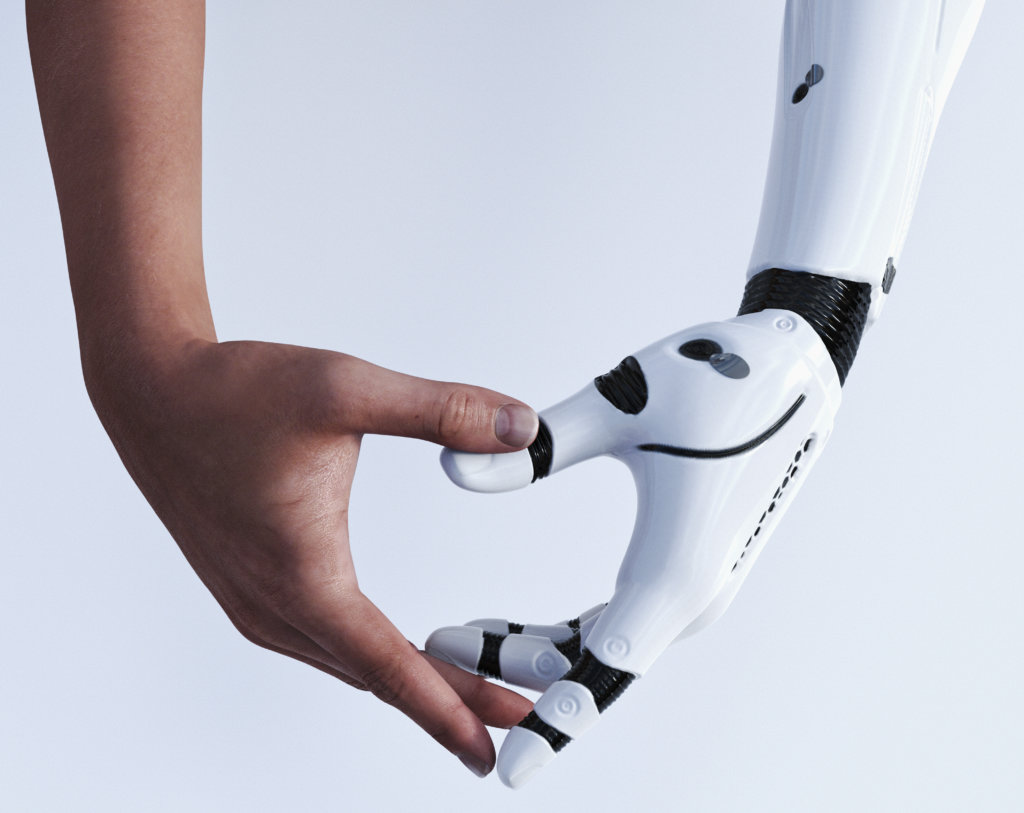 The goal of IT is to provide the best user experience possible while helping their organizations perform the best they can. So, IT must focus on the tasks that support the vision and strategy. But based on a survey conducted by Aruba in 2021, respondents said that more than 50% of their time is still spent on day-to-day operations like solving issues and 44% said that troubleshooting (data collection and RCA) takes up most of the time in their environment and stops them from being as effective as needed.
I believe that everything is just easier to understand with an example so let's dive into the life of an admin and compare two scenarios:
How an admin would troubleshoot an issue traditionally vs the modern way of doing it with AI and automation
How AIOps can help them to focus on what matters most - business initiatives
The traditional way of doing things
Since we connect to Wi-Fi without blinking an eye today, let's see, "How a network admin would solve a Wi-Fi issue reported by a user?"
To solve any problem, it starts with data:
Pull the following data from the user:

The type of issue – connectivity, poor performance, single vs. multiple apps, etc.
Who is impacted – one user or multiple, one location or multiple?
When the issue started happening – just started, happening for days or longer?
Use data from the network – has anything changed recently? Are there logs?

Once all this information has been collected, the troubleshooting starts. An admin would then:
Keep the OSI model in mind and check one layer after the other, analyzing the data collected at each layer along the way.

Layer 1 – Analysis on this layer involves a wireless packet capture or spectrum analysis using tools like packet sniffers or spectrum analyzers. Moreover, an admin would need to be onsite to do the analysis which is an added hassle. With the remote work possibility in today's world, analyzing the issue is even more difficult.
Layer 2 – Debugging on this layer would require an admin to use port mirroring and send all the traffic to the Lab. Possible issues on this layer can include port errors and port flaps, and so on. Again, with the ever-increasing remote work, mirroring that traffic is an added challenge.
Layer 3/4 – Moving to the next layer which are routing issues, requires an admin to perform tests related to authentication, reachability, availability using ping and trace, route commands, check any configuration changes related to routing protocol or IP addressing schema that might be causing the issue.
Layer 7 – Here the admin would need to do deep packet inspection using commands like tcpdump, identify DNS related issues using nslookup commands or perform many more test to identify the issue related to other protocols supported. The admin would sift through and analyze TCP data dump, no wonder troubleshooting is time consuming.

This process continues until the admin finds where the issue resides, or they escalate and ask for help.
The troubleshooting process looks like the diagram below. Our experts say it can take somewhere from 30 minutes to 5 hours depending on the where the issue lies and if any automation was added into your systems.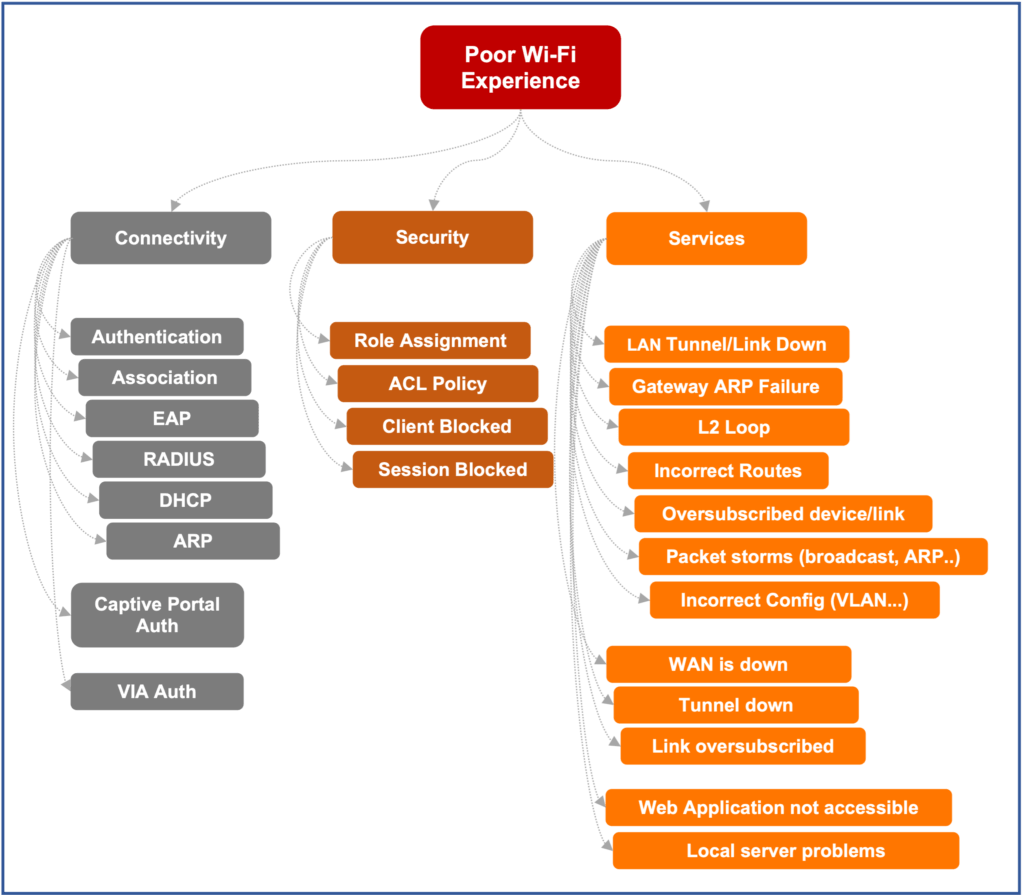 This traditional way of figuring out problems leads to a waste of time, effort, and resources. But let's switch gears and see how AIOps comes to the rescue in the same situation.
Using Aruba AIOps to create efficiencies
Telemetry is automatically collected from over 120,000 customers and 200,000 clients managed by Aruba Central, which essentially means we analyze billions of records.
Machine learning models then compare baselines for your network based on normal operational data to find anomalies. Network Insights point out issues related to Wi-Fi, wired and WAN – things like association, authentication, DNS and DHCP failures, WLAN coverage, broken cables and more. There are more than 40 possible Insights that we show in Central today.
These insights take into consideration the time frame, site, device, clients, and overall impact of each problems found.
We also give you recommendations on how to resolves issues based on the historical data we collect.
According to the previously mentioned survey, we found that we're saving customers anywhere from 25% to 50% of troubleshooting time.
This not where we want to stop though. The goal is to identify every issue before it impacts your end users. Better yet if you allow us, we can solve some issues on your behalf without any manual intervention. Click here to learn more on how Aruba AIOps can help you focus on business initiatives and not just day-to-day operations.
Stay tuned for my next blog, where we dive deeper into where our AIOps capabilities save specific IT hours impacted by issues, troubleshooting, and subsequent follow-up tasks.