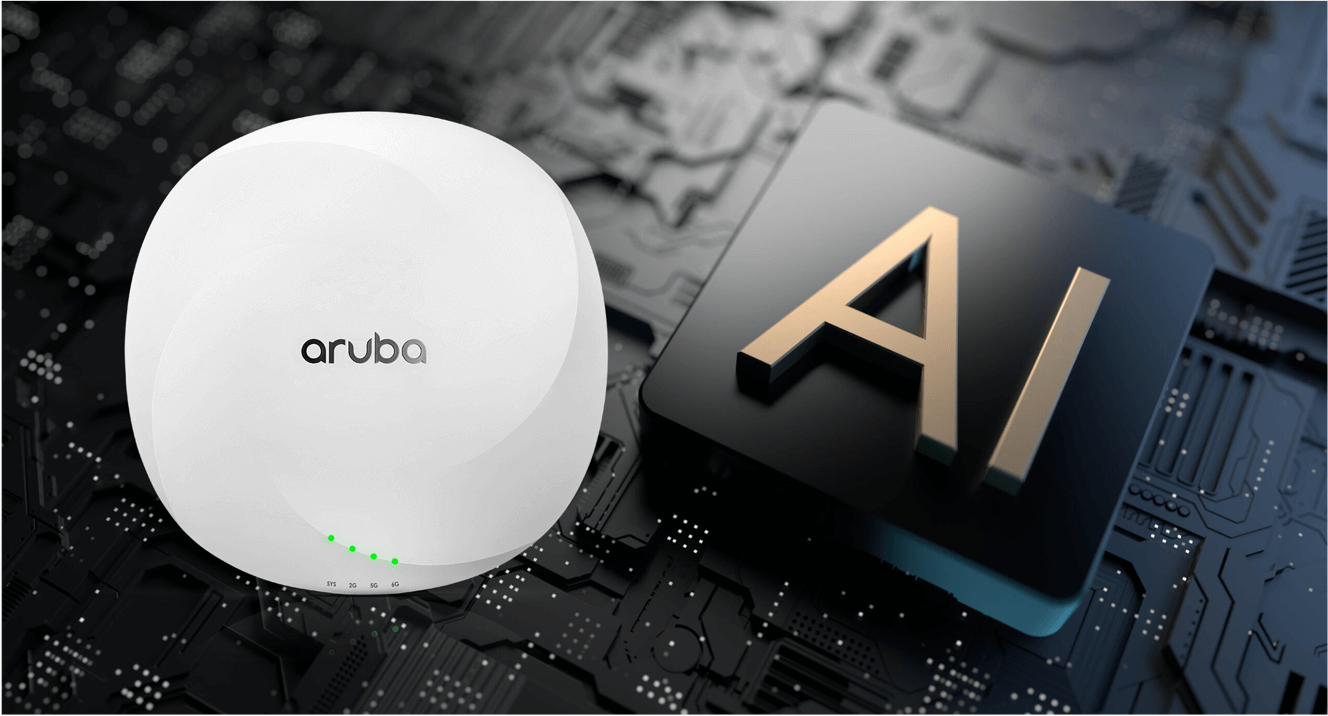 Because I'm responsible for AIOps marketing, I'll usually ask prospective and existing customers if they're excited about AI features being added to Aruba Central. The responses vary so I decided to share a few of the more interesting ones:
"We really haven't had the time to look at how AI can help."
"The team isn't quite sure how automation will affect their role, so we're looking for advice on how to introduce AI."
"It sounds interesting, but the team isn't sure if they understand AI enough to use it."
Ironic. It seems that IT teams are busy troubleshooting issues and figuring out how to optimize what they have so there's little time to try AI. And the newness and lack of understanding is just overwhelming. Not understanding Wi-Fi radios, antennas & optimum coverage doesn't stop everyone from using and or upgrading wireless infrastructure, so a lack of AI knowledge shouldn't stop you from using it either.
Aruba ESP, the simple way to get started
When you think about it, change and the unknown are difficult to accept without a decent understanding of how a technology will benefit you.  To help, we've mapped out how different elements of Aruba ESP deliver value that IT teams can take advantage of as upgrades or new infrastructure are explored.  Let's start with a foundational look at what you get in Aruba ESP:
Unified Infrastructure and management – each Aruba AP, switch and gateway continuously feeds the industry's largest and growing data lake and helps us create machine learning models that point out issues and areas for improvement. Newer infrastructure provides even more granular data as hardware and software have evolved so that you're made of aware of typical issues as well as something that may be specific to new protocols. Aruba Central gives you easy-to-read problem-solving root causes and troubleshooting and optimization tips. You still get to look at logs and try different things to solve problems but there's less guesswork on where to start.  If there's a connectivity issue, Aruba Central can quickly prompt you to look at DNS versus DHCP servers.
Edge to Cloud Security – as IoT devices are being used for everything, AI can also help determine what's on your networks. Aruba Central with Client Insights uses telemetry gathered by your infrastructure and gives you up to 99% profiling accuracy. A clear understanding of what's on your network lets you easily see what type of clients are tied to various problems. We've seen new phones from one vendor completely knock out an AP when connecting. And we've also added the ability to create useful Tags for enforcement purposes. For example, when you apply a Tag to cameras, you can create a rule that specifies that those cameras send traffic to only a specific server.
AI and Automation – in addition to the security visibility and workflows, we're also providing AI-based Search and 40+ network insights that use machine learning to point out Wi-Fi, switching and WAN related issues. We've found the 80% of our customers run default settings that may not deliver the expected user experience based on your environment. So, recommendations are also offered that help you optimize the software running on your Aruba infrastructure or how you've cabled things together.
The key takeaway is that easy-to-use AIOps features start with infrastructure that's designed to collect the right data and provide you with network and security insights that help you do your jobs more efficiently.  You still get to use your network skills, but you have more time to devote to more pressing tasks faster so that you can learn about AI, Wi-Fi radios and antenna patterns.
Get more information here: