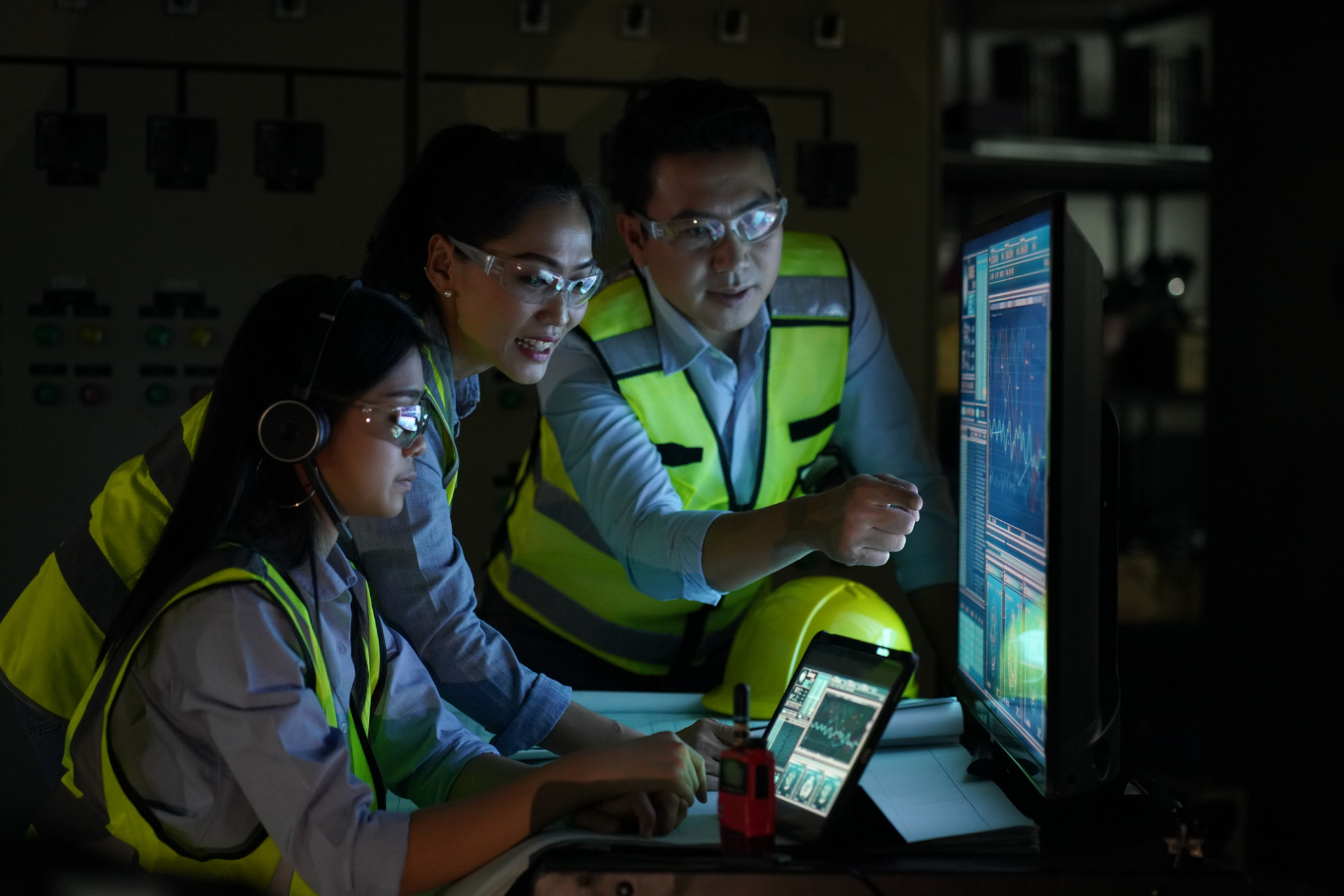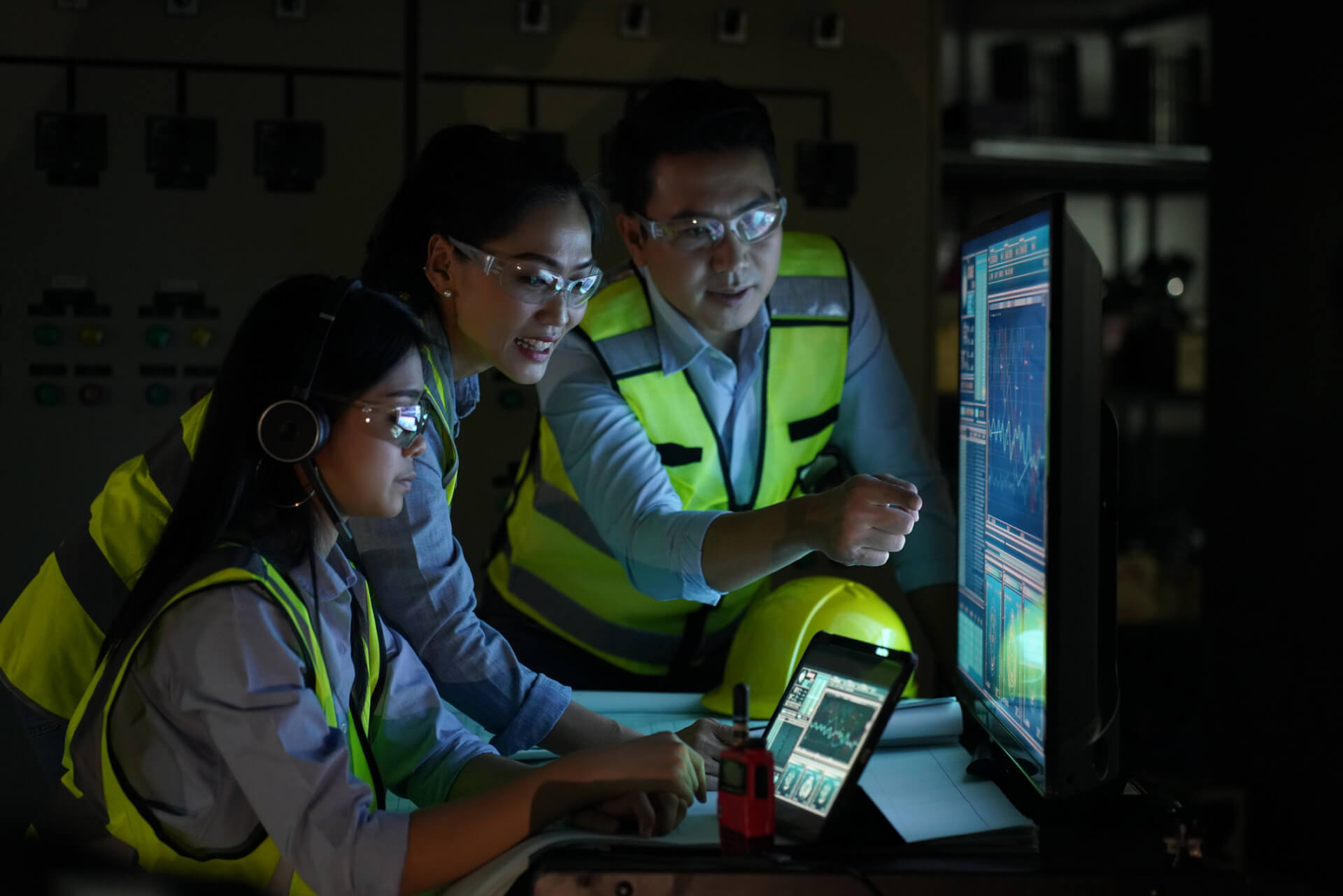 How can manufacturing enterprises navigate this digital economy by leveraging the right tools and solutions? Aruba has identified four key operational pain points – safety, environment, security, and reliability – as well as ways enterprises can address these challenges.
#1: Safety First, Always
As the manufacturing industry looks to get back into its pre-pandemic rhythm and stabilise operations, maintaining safe and secure work environments have become crucial for workplaces. A McKinsey study found that manufacturing companies in Asia indicated that implementing basic safety measures such as safe distancing is a top priority. However, there is still hesitation against reconfiguring existing floor spaces due to concerns that productivity might suffer as a result.
There is no need to choose between safety and productivity – they should go hand-in-hand. This can be achieved by ensuring that the facility is well connected and that employees are equipped with the right tools. For instance, using Aruba's Wi-Fi and Bluetooth solutions, we can conduct asset and contact tracing. By aggregating and analysing data points on the manufacturing floor, we can provide companies with a range proximity solution required for the safe return to workplaces without compromising on efficiency.
#2: Extending the Intelligent Edge to Harsh Environments
Manufacturing sites can be harsh – featuring extreme temperatures, flammable vapor, and high dust concentrations. While these variables might be out of our control, in the long run, companies need to protect the integrity of their equipment from such environmental factors. After all, it can be costly to replace infrastructure, considering the cost of equipment and the downtime required.
It is therefore a good thing that infrastructure damage can be easily prevented by using the right equipment. For example, Aruba outdoor and ruggedized access points are purpose-built to survive the harshest environments. They can withstand exposure to high and low temperature extremes, windspeeds up to 165 mph, and persistent moisture, precipitation, and dust and salt sprays for extended periods of time. Additionally, the ruggedised Aruba CX4100i Switch Series also enables high-performance connectivity to IT, operational technology (OT), and IoT devices even under harsh temperatures.
 #3: Stay on Top of Monitoring and Control
Harsh environments pose a risk not just to equipment and infrastructure, but also the people who conduct regular checks and maintenance. The latest report by the International Labour Organisation found that exposure to occupational particulate matter, gases, and fumes was the second leading cause for work-related death worldwide. Industrial, manufacturing, and material processing environments could also subject employees to explosion risks, strong magnetic fields, and deafening noise levels.
To avoid having workers on the ground and directly within dangerous environments, companies can employ remote monitoring and maintenance through augmented and virtual reality (AR/VR) tools. While these solutions typically strain the network, Aruba's patented AppRF technology can automatically prioritise traffic from these AR/VR apps, allocating bandwidth resources intelligently.
#4: Security Remains Top Priority
Over the last couple of years, IoT adoption boomed across all industries – within the manufacturing space, 91 percent of companies in APAC experienced an IoT surge. While manufacturing companies primarily use IoT for industrial automation and efficiency, security remains a top concern, with 27 percent perceiving the security risks associated with IoT adoption as a major deterrent.
As IoT continues to take root, a predictive security posture will become instrumental. IT teams need to be equipped with the data and tools to predict and prevent incidents from happening. This is why our solutions like Aruba Central and ClearPass Device Insight now come with artificial intelligence (AI) and machine learning capabilities. These predictive solutions not only enable closed loop, end-to-end access control but also allows for proactive IoT security.
You're Only as Reliable as Your Weakest Link
OT is the driving force behind industrial processes. It is typically isolated from regular IT networks to protect against any external attacks, and relies on uptime, resiliency, and reliability for optimal performance. However, pain points from equipment faults and unreliable network connection to maintenance and downtime are disrupting productivity and incurring additional costs. The truth is, if maintenance could be performed proactively, costs could be reduced by up to 40 percent.
To ensure reliable OT operations, Aruba and ABB help companies migrate their break or fix systems to predictive maintenance tools. These provide visibility into the performance of assets, ensure high availability, and maximise the returns of often substantial capital investments. For instance, ABB's Smart Sensor taps on advanced algorithms to notify engineers of abnormal conditions ahead of equipment failure.  Furthermore, through integration between Aruba UXI (User Experience Insight) and Zebra's Mobile Computer (eg TC5x/TC7x), we are also bringing application-level performance data to the edge, providing IT teams with valuable and actionable insights before they may notice an issue.
These solutions enable companies to perform repairs before processes are impacted, reducing downtime, enhancing asset utilisation, and optimising scheduling of field engineers – all of which ultimately boosts profitability.
The Needed Unification
Businesses and manufacturing companies are emerging from the challenges of the last 24 months and are starting to reap the benefits of the technologies they have adopted. In a recent survey of more than 400 global manufacturing companies, almost all respondents indicated that Industry 4.0 has helped them keep their operations running during the crisis, and more than half said the digital transformation they undertook was essential to their successful pandemic response.
In this new era of work and business, there is an imperative for the manufacturing industry to reframe, reimagine, and redefine its approach to technology, becoming purposeful and driving efficiencies and results. The marrying of AIOps and manufacturing has never been more critical in helping companies unify their networks and keep their employees and working environments safe.