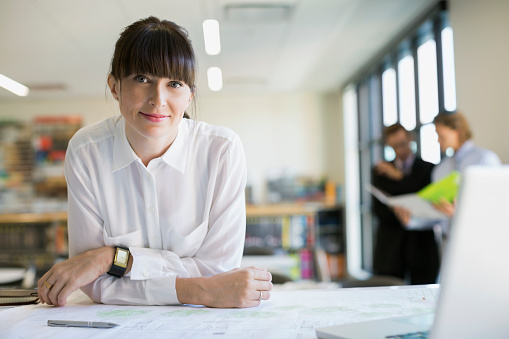 If you're like me and you've been reading the news lately, the economic outlook is all over the place. It's difficult enough to prioritize IT spending and align efforts to support business initiatives without trying to predict the future economic outlook. That's why I wasn't surprised that a recent survey from IDC[1] showed that IT leaders are taking a measured approach: Keep budgets stable while at the same time building in flexibility should the macroeconomic environment change significantly. To help take control in these uncertain times, this blog outlines six strategies to modernize your Wi-Fi.
6 ways to drive operational efficiencies by modernizing your Wi-Fi network
Shift to cloud-based network management. Cloud-based network management increases agility and allows resource-constrained IT departments to focus on optimizing the network, not deploying, managing, or upgrading the network management system. Cloud-based network management also better aligns spend through a subscription, OpEx-driven model.
Adopt AI to better leverage existing hardware investments. 54% of organizations say that their environment is more complex that it was two years ago.[2] AIOps can help identify areas for optimization using existing hardware by combing through a tsunami of data faster than any human ever could. It is not about replacing network operators with the next incarnation of ChatGPT; it is about surfacing problems and making recommendations based on a huge data lake across all verticals and all geographies to identify best practices.
Future proof with Wi-Fi 6E. Wi-Fi 6E represents the latest generation of the Wi-Fi standard and depending on the geography, doubles or triples the amount of available capacity for Wi-Fi. This is critical because the current 2.4 GHz and 5 GHz bands are crowded. Although they include wider channels which are ideal for latency-sensitive applications like Microsoft Teams (essential in hybrid work and remote work environments), in practice there is not enough bandwidth to use the wider channels. With the extra bandwidth afforded by the 6 GHz band (up to 1200 MHz), business-critical applications can work flawlessly, higher volumes of client and IoT devices can be supported, and new use cases such as augmented reality and virtual reality can be deployed. I've heard from some organizations that they plan to wait for Wi-Fi 7; however, the biggest change is the historic introduction of the 6 GHz band – other enhancements pale in comparison.
Automate security enforcement. Manual processes are not only time-consuming but error prone. A unified approach to security – across wired and wireless environments, as well as large campuses, midsized branches, even remote workers – streamlines security efforts. This is critical as security and network efforts become more inextricably linked and the shortage of skilled security professions becomes more entrenched.
Eliminate manual AP surveys. Did you know that it takes approximately 10 minutes per AP to survey its location and place it on a map? This manual process also introduces errors which can limit the usability of Wi-Fi location-based services. By automating the survey process, networking teams can quickly and accurately map the APs to be used in a wide range of applications from traditional wayfinding and asset tracking to highly accurate proximity triggers – at scale. These APs are also well suited to support Wi-Fi 6E Standard Power once it gains regulatory approval as it requires a location using universal coordinates (latitude and longitude) to ensure incumbents are protected.
Start using APs as an IoT gateway. 96% of corporate networks have or will have Internet of Things devices and sensors connecting to them[3]. By leveraging the AP's ability to support a wide range of devices that use Bluetooth (BLE), 802.15.4/Zigbee, or USB ports, IT can securely onboard IoT devices and streamline management. New protocols such as Easy Connect (also known as DPP) solve the problem: How do I securely onboard my device when I need the device to connect to the network to verify its credentials?
Learn more
Learn how to do more with your network
-------
[1]  Future Enterprise Resiliency & Spending Survey - Wave 11, IDC, December, 2022; n=840. Compared to your organization's likely final IT spending levels for 2022, how will current disruptions affect your organization's most likely IT spending levels for 2023?
[2] Enterprise Management Association, Network Management Megatrends 2022
[3] ibid