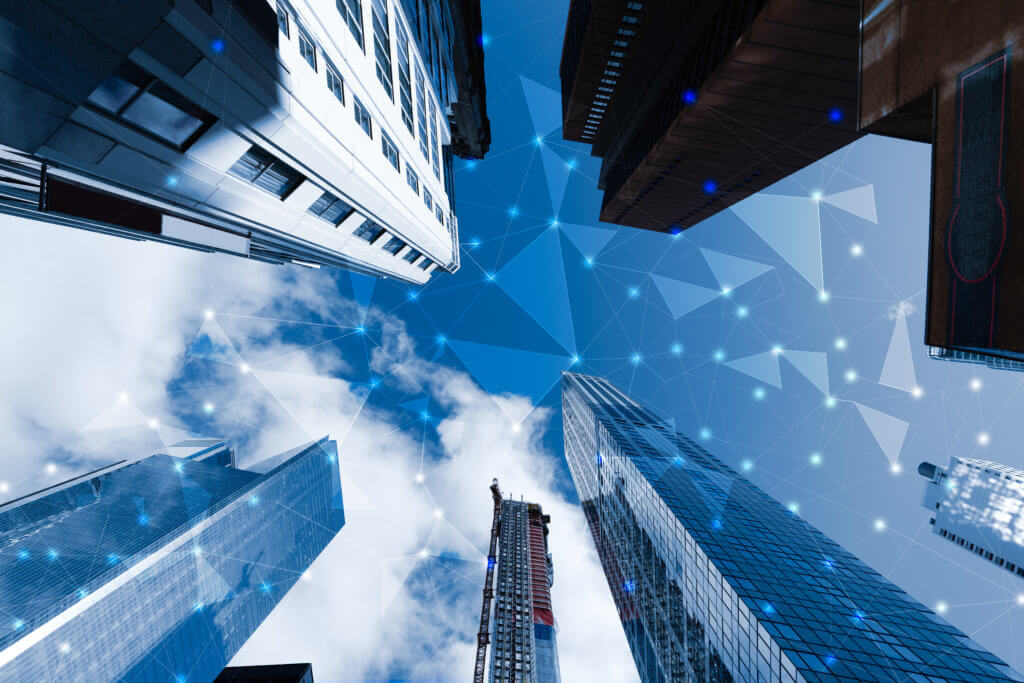 Recently, organizations have increasingly adopted SD-WAN to modernize their network and streamline network connections between branch offices and headquarters. The key driver has been the acceleration of digital transformation and the move of applications to the cloud. To enable this transformation, a modernized network is critical to support multi-cloud architectures, improve security and agility. A poor network infrastructure could limit digitization efforts and prevent IT departments from aligning to strategic goals.
Additionally, with the pandemic, hybrid working has become the new norm and organizations now need to move away from a security-based perimeter model to fully embrace a secure identity-based model. The number of connected devices is also constantly growing increasing the risk of cybersecurity attacks, especially with hard-to-secure IoT devices.
Below are four reasons why organizations have embraced an advanced SD-WAN at a very large scale and why SD-WAN is now essential in the digital era.
1. Support for multi-cloud architecture
As business applications are massively moving to the cloud, organizations need flexible ways to steer the traffic stemming from branch offices to the cloud without backhauling the traffic to the data center. In traditional architectures, the traffic is routed back to the data center for security inspection, impacting application performance. An advanced SD-WAN solution is capable of identifying applications on the first packet and intelligently steer the traffic based on business and security policies. For example, traffic from trusted applications such as Microsoft 365 is sent directly to the cloud while other traffic is sent to the data center or to an SSE solution for security purposes.
An advanced SD-WAN can also be hosted in cloud providers like AWS or Microsoft Azure. This allows the traffic to be tunneled from the user to the cloud service, improving application performance, reliability and security. In multi-cloud environments, an advanced SD-WAN with cloud service orchestration makes it easy for IT to deploy and manage complex WAN across cloud providers as well as interconnect providers such as Equinix and Megaport. Organizations can also easily move workloads from one service provider to another (e.g., from AWS to MS Azure and reciprocally).
2. Built-in next-generation firewall and foundation for SASE
Nowadays, advanced SD-WAN solutions include a built-in next-generation firewall that provides advanced security capabilities such as Deep Packet Inspection (DPI), IDS/IPS, DDoS protection and role-based segmentation. Unlike legacy firewalls that require manual configuration, upgrades, and local trained personnel, the built-in NGFW is centrally administered. Enterprise-wide security policies are created by a network administrator and automatically pushed to branch offices through zero-touch provisioning. Additionally, security policies are defined based on roles and assigned to different zones creating fine-grained segmentation across the LAN and the WAN, separating mission critical traffic from unsecured traffic such as IoT traffic. SD-WAN solutions also create encrypted IPsec tunnels across the entire fabric protecting data in transit over the network.
Advanced SD-WAN also provide a tight integration with multiple SSE vendors to form a best-of-breed SASE architecture, leveraging SD-WAN and security capabilities to fit various organizations' security needs.
3. Enhanced quality of experience over broadband internet
By virtualizing the WAN, SD-WAN solutions can combine multiple links including MPLS, broadband internet and 5G. Depending on business needs, organizations can prioritize different types of traffic. It can create different policies that will bond links for high availability applications such as UCaaS applications or create failover links in case of network disruption, enhancing network reliability. Advanced SD-WAN solutions also use techniques to overcome the effects of jitter and packet loss often found in internet links by using techniques such as path conditioning. Using this technique, lost packets in transmit can be automatically rebuilt with parity packets. Other techniques such as packet order correction, reorders sent packets. This is especially useful when the traffic has been sent over multiple links.
Advanced SD-WAN solutions also include WAN optimization capabilities to overcome latency effects due to long distance by using compression algorithms and TCP protocol acceleration. SaaS application traffic is also optimized by dynamically selecting the best route based on network condition including packet loss, jitter and latency, and using the shortest route to the closest point of presence (POP).
4. Network infrastructure consolidation
Very often, organizations must maintain a multitude of network and security equipment in branches, but they don't have the local personnel to install and manage them. This increases costs and introduces errors due to manual configuration across disparate components. Not only advanced SD-WAN solutions provide WAN optimization and routing capabilities including BGP and OSPF, but also next-generation firewall capabilities. This enables organizations to consolidate their network infrastructure in branches by replacing routers, firewalls and WAN optimization devices with a single SD-WAN device, which also helps reduce power consumption. SD-WAN solutions can also be installed as a virtual appliance saving even more equipment footprint and energy.
Additionally, SD-WAN facilitates network operations, thanks to zero-touch provisioning. Network and security policies are centrally orchestrated and automatically pushed to branches in minutes, without the need to manually configure devices locally, preventing any errors or misconfigurations. Finally, SD-WAN offers advanced visibility over the network allowing organizations to accelerate problem resolution.
Aruba EdgeConnect is an advanced SD-WAN solution that has already been adopted by thousands of customers to modernize and secure their network. The solution supports cloud-first organizations by identifying 10,000 cloud applications and intelligently steer the traffic to the cloud, based on first-packet identification. It can be deployed to any cloud providers (AWS, Azure, Google Cloud) to enable end-to-end connectivity. It provides advanced security capabilities with a built-in next-generation firewall and tightly integrates with several SSE vendors to form a best-of-breed architecture. It helps secure IoT devices through role-based segmentation. It prioritizes mission-critical applications with business intent overlays and offers the highest quality of experience with path conditioning, SaaS and WAN optimization capabilities.
To learn more, watch our lightboard video on Aruba EdgeConnect SD-WAN Solution overview.
Other resources:
Aruba EdgeConnect SD-WAN web page
Deliver multi-cloud connectivity with Aruba EdgeConnect
Architecting a secure business-driven SD-WAN