The adoption rate of 802.11ac is outpacing 802.11n. The performance gains in 802.11ac, fueled in part by the demands of #GenMobile, are contributing to its rapid adoption.
802.11ac boasts theoretical gigabit speeds due to wider 80-MHz channels, faster 256-QAM and everyone's favorite…beamforming. The first two are easy peasy, but beamforming, that's pretty heady stuff.
At a high-level, beamforming is about providing a stronger signal to clients – more bars – to improve the client's connection rate. While the concept of boosting client signal strength isn't new, the industry finally standardized it in Wave 1 of 802.11ac and called it 11ac beamforming.
Aruba's standards-based beamforming implementation involves a constant exchange of information between the client and AP to maximize the client receive signal. This is critical for improving wireless performance in dynamic RF environments with highly mobile clients.
All Aruba 802.11ac APs support standards-beamforming, thanks to Broadcom. Just about every 802.11ac device, including the Samsung Galaxy S4, MacBook Pro and MacBook Air, support beamforming. So we actually have a solution that works on the network and the client side.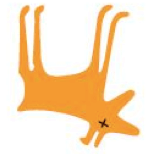 You'd think something as standard as beamforming would be supported by everyone, but that unfortunately is not true. Too bad a few vendors picked Atheros chipset for their 802.11ac AP, which lacks beamforming. So some wireless vendors support proprietary analog version of beamforming (I'm telling you, it's not standard beamforming). 
Sadly, non-standard analog beamforming has some fundamental trade-offs that make it less effective in the real world.
Here's what I mean. First, analog beamforming can't accurately determine a client's location so you can't flex a beam to that client. Second, it's a manual hit-and-miss process that involves tweaking antennas to steer RF beams at clients. Third, too much beam, too little MIMO.
We compared Aruba's 802.11ac beamforming against non-standard beamforming in a simple rate-vs.-range test. The other vendor's performance at 15 feet is equal to Aruba's performance at 120 feet.
Standard 802.11ac beamforming wins hands down.