Before I could write this, I had to wait til the sting wore off from seeing Team USA let go of the Ryder Cup, but let me say a hearty CONGRATULATIONS to Team Europe!!  It was well deserved and I was happy to see Justin Rose finish off with another win on top of his FedEx Cup win from the week prior.  He is a class act!
Being the big golf fan that I am, the Ryder Cup is the must-see tournament to wrap up each golf season with energy and electricity! But this year, the European PGA Tour and Ryder Cup really raised the bar for fans at Le Golf National course in the outskirts of Paris.
This year, the European PGA Tour made their biggest investment in new technologies to create the ultimate fan experience. What was it like for the 51,000 spectators each day?  It was a fully immersive, digitally-enabled in-person experience.  The Ryder Cup truly bridged the best of both digital and physical worlds to create something never done before in the world of golf.
Spectators were able to watch live streams, replays and highlights while on each hole through the tournament's mobile app, delivered through screaming fast Wi-Fi that blanketed the entire golf course. Imagine all the video streaming, Snapchatting, FaceTiming, and Tweeting that went on.  Fans didn't have to worry about blowing up their cellular data plans while at the event!  They were also able to use the app to find their way around the event with handy interactive maps—and locate their favorite players. And fans received special offers and content based on their locations, sent right to the app.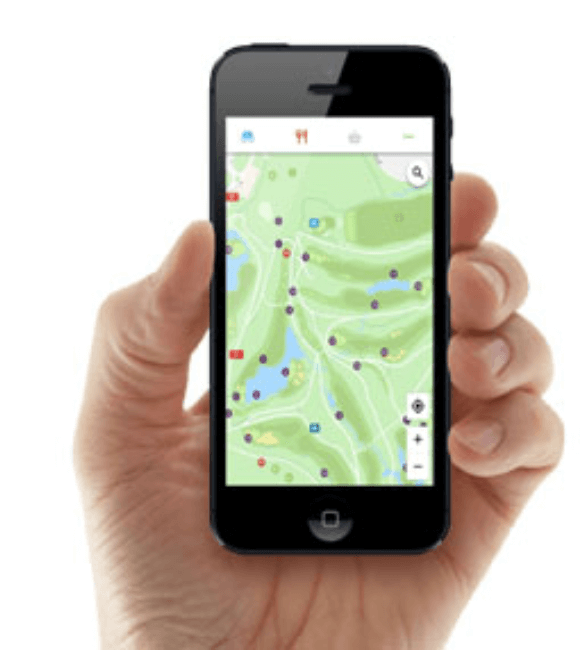 How was all of this possible?  It was powered by more than 700 Aruba access points, backed by hundreds of Aruba distribution and edge switches as well as an HPE VMware virtual compute platform and HPE data center switches, and 15km of buried fiber. YES…they went in and laid fiber throughout the course!
The digital engagement experience was facilitated by Aruba Bluetooth Beacons, including beacons in the caddies' bags to track the players' locations. The Aruba Location and Analytics Engine delivers useful data related to individual devices and their locations back to the Ryder Cup data analytics and reporting platform. The data was useful for ensuring the best performance and experiences, but the rich analytics also delivered insights for future planning.
Nothing makes me happier than to see my love of my golf come together with my love of Aruba!!!!  But you don't have to take my word for it. Hear it directly from Michael Cole, CTO of the PGA European Tour.  Now..off to the beginning of the next golf season this weekend with the Safeway Open!!