With over 750 devices already Wi-Fi CERTIFIED™ ac as of the end of September 2014, innovative and transformative institutions like Stony Brook University are meeting the explosion of 802.11ac devices on campus, such as the iPhone 6, by rolling out Gigabit Wi-Fi infrastructure to handle the increasing density and performance demands.
After upgrading its expansive Javits Lecture Center to a Gigabit Wi-Fi infrastructure last fall, 24,000-student Stony Brook also tackled an upgrade to 802.11ac for over 1900 wireless APs in its 56 main campus residence halls over the summer of 2014. And, with the help of Aruba experts, finished the project in time for the start of the academic year.
"It was a great team effort that boosted our network's ability to process data by nearly four times over our previous installation," remarks James Hart, Director of Network Services at Stony Brook.
And users are taking notice. "Wi-Fi speeds have increased considerably," enthuses Sushal Penugonda, a fourth-year engineering student at the Long Island, N.Y. institution. "The connection is solid when I walk around my building. It's a most welcome change."
For the Residence Hall Director of Stony Brook's Stimson College, it's about smart TV connectivity. "Last year I needed a wired Ethernet port to adequately use my new smart TV," says Jose Rivera. "This year, with the upgraded Wi-Fi network, there's no need for a wired Ethernet port."
Aruba 802.11ac With ClientMatchTM Infrastructure Answers 'Infinite Demand for Wi-Fi'
 Stony Brook's move toward all-802.11ac is unsurprising given the approximately 14,000 wireless devices the university supports in residence halls. "With over 10,000 students living on campus, we needed to upgrade our network to support what seems to be an infinite demand for Wi-Fi," explains Hart.
"Given the success of our initial Aruba 802.11ac deployment in our Javits Center, we knew it was the right solution for our residence halls," he adds. "In fact, we're standardizing on 802.11ac going forward."
What's more, Stony Brook staff credits Aruba's patented ClientMatchTM with helping to improve user experiences. "Devices sticking to the wrong AP used to be common," says Hart. "That's changed dramatically since we implemented the 802.11ac APs with ClientMatch."
#GenMobile Driving Rapid 802.11ac Wi-Fi Adoption
Like so many other institutions, Stony Brook is on the front edge of the #GenMobile wave that is beginning to wash over every business and organization in North America and worldwide. #GenMobile is today's generation of tech-savvy users who rely on their mobile devices for every aspect of communication and entertainment — educational, professional and personal.
#GenMobile students, who often bring in 3 or more devices to campus – smartphone, tablet, laptop, game systems, media streaming gear and more– are stressing older Wi-Fi networks and driving organizations to move rapidly to deploy 802.11ac.
To further accommodate its #GenMobile student, faculty and staff population, the institution also deployed 802.11ac infrastructure from Aruba in its new Stony Brook Arena. With a capacity of 4,000, the arena is designed to be an athletic and entertainment destination for a wide variety of public and corporate events, as well as Stony Brook teams and fans.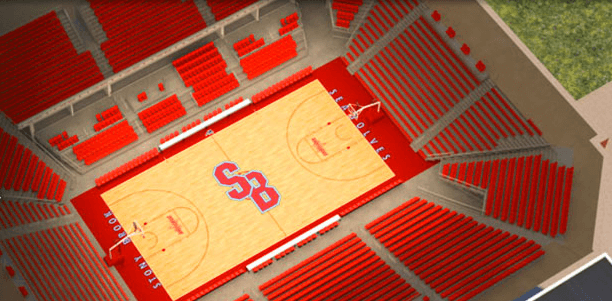 Future-Proofing With Aruba
According to Hart, Aruba's 802.11ac infrastructure is helping Stony Brook future-proof its wireless network. "We know students are already using Wi-Fi in the dorms for video streaming, gaming and video conferencing via services like Skype, Netflix and Hulu," notes Hart. "In addition, more and more of our academic and research applications are moving online and to virtual spaces."
"By leveraging 802.11ac infrastructure," he continues, "we ensure students can pursue their entertainment interests in student housing, as well as the academic, research and collaboration activities vital to becoming successful and prosperous citizens of the world."
To learn more about Aruba's 802.11ac solutions, visit. http://www.arubanetworks.com/products/wireless-lan/