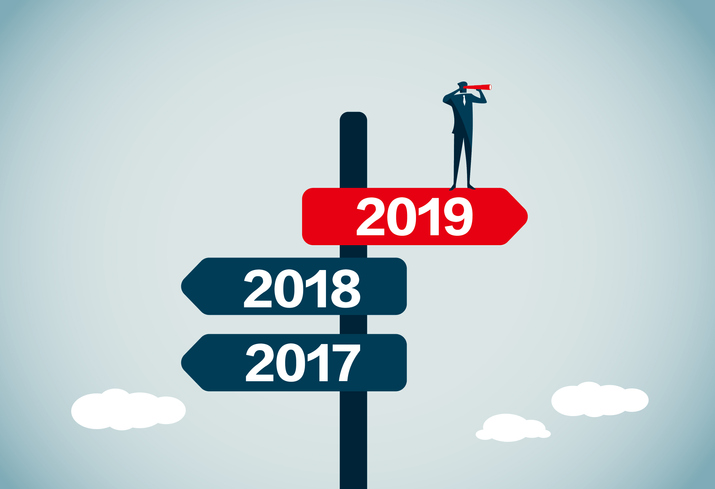 As the new year turns, it's a good time to look at trends that will shape federal IT in the coming year. The Aruba federal team recently got together to make predictions about emerging trends for federal networking in 2019:
More agencies adopt wireless for the enterprise. For the federal government, wireless networking has been broadly adopted for mission- or application-specific requirements. We now are seeing a wave of DoD and civilian agencies deploying wireless networking throughout their enterprises. They want the same freedom, collaboration and productivity benefits that businesses have reaped with their mobile-first workplaces. And today's enterprise-grade Wi-Fi has strong security built right into the infrastructure, overcoming lingering concerns that Wi-Fi just isn't secure enough for classified use.
Smarter bases with IoT. The physical and digital worlds are converging everywhere, including at military bases and stations. A smart base is the integration of technologies like mobility, IoT devices and sensors in combination with process innovations that improve the performance, efficiency and convenience of the managed assets and services on a military installation. While bases have been employing smart technologies and practices for energy, mobility and construction initiatives, a smart base integrates all of these things (and more) to provide a comprehensive set of solutions for the challenges associated with operating installations. As these world continue to converge, we will see more and more compelling uses cases in 2019.
Cloud adoption extends to wireless networks. What once was a veritable snail's crawl toward the cloud computing model has become more distinctive recently, and studies have shown that federal agencies are adopting cloud computing at a faster rate than corporate entities. The government's Cloud Smart strategy has taken hold, we're seeing agencies investigate the benefits of managing wireless networks through the cloud. Yes, cloud is a different way of thinking about network management, but it's a far easier way to configure and manage networks at locations scattered around the country or world. This substantial leap of faith can be credited in large part to the adoption of the Federal Risk and Authorization Management Program – or FedRAMP – which reduces both time and resources associated with previously daunting and monotonous assessment processes. Look for the momentum surrounding cloud and FedRAMP to accelerate in 2019.
Modernizing the campus core network. The government has been on an IT modernization journey, and as more agencies embrace mobile, cloud and IoT as part of their daily operations, they find the campus networks need to be refreshed as well. The campus network must be ready for demanding applications like voice and video, while ensuring strong security, and be easily scalable as needs change. The network will need to be capable of being programmed and able to leverage analytics and telemetry to automatically adjust to changing application demands, while making the network easier to monitor and troubleshoot. As networks become more programmable and smarter, IT teams will spend less time on manual oversight and more time focusing on the mission.
Insider threat remains a priority. There's no bigger prize for criminals and nation-states than the assets and operations of the federal government, but the harsh reality is that insiders can be a threat too. Agencies will continue to adopt proactive insider threat programs to detect and deter insider threats before harm is done. One new approach is to use network analytics and machine learning to analyze user and device behaviors to reveal suspicious activities, long before theft, destruction or disruption.
You've heard our predictions. Check back soon for our partners' predictions for 2019.
Happy holidays from the Aruba federal team!
Related Content
Federal Cybersecurity Threats Demand an Analytics-Driven Detection and Response
Take a Fresh Look at Aruba Campus Switches for Federal
NSA Suite B-compliant Aruba Gigabit Wi-Fi mobilizes U.S. Army, Army National Guard and Army Reserve command posts