Here are my top 5 favorite breakout sessions from another successful Atmosphere Conference. If you have not had the chance to attended you need to check out the breakouts below. The conference is informative as well as fun. The atmosphere is based totally on networking, wireless and personal. So use the following highlights to lure you into attending Atmosphere 2016.
All Breakout can be found HERE
5. Fast-track your career by going from wireless to mobility engineer – In this session Keith Parsons shows you what it takes to stay sharp in the networking field. He explains that the days of focusing on only one device are gone, and now you need to be a well-rounded Mobility Engineer.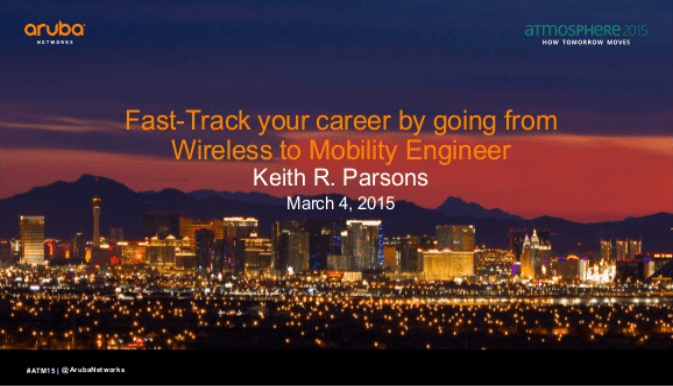 4. Breakout - 802.11ac Wave 2 technology deep dive and deployment recommendations – 802.11ac arrived, we planned and made it work flawlessly. Now 802.11ac wave 2 is right around the corner and we will need to know how to plan in order to take advantage of the full potential of the technology. In this presentation Eric Johnson and Peter Lane show us what to expect when we start deploying wave 2 technology.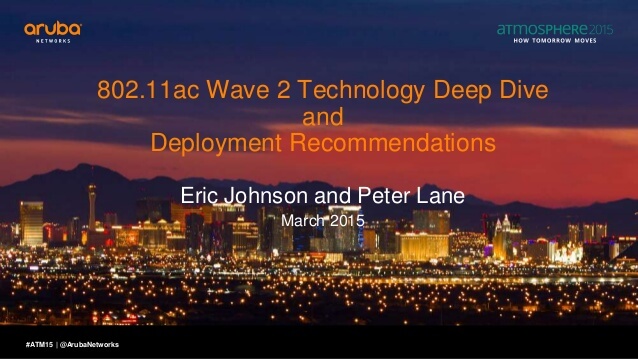 3. The Aruba Tech Support Top 10: WLAN design, configuration and troubleshooting tips – For this presentation the presenters, Tarun George and Gowri Amujuri who are key players in Aruba's Tech Support, give you 10 tips to help you avoid any downtime.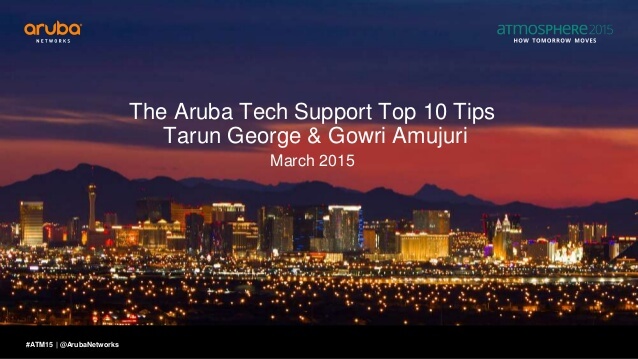 2. Packets never lie: An in-depth overview of 802.11 frames – We usually never give any thought to packets and frame types but for this presentation George Stefanick give us a large look at the layer 2 side of Wi-Fi. He will show you common problems one might encounter and how to overcome using a packet analyzer.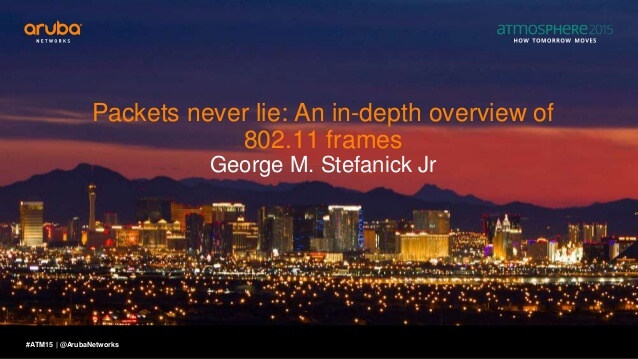 1. Roaming behavior and Client Troubleshooting – In this presentation Andrew Hejnar proves to us that mobile devices are not all created equal. The devices do not roam the same and due to this behavior you must plan to prevent downtime. Using options like Aruba's Client Match, Andrew shows us how to achieve seamless mobility with all devices.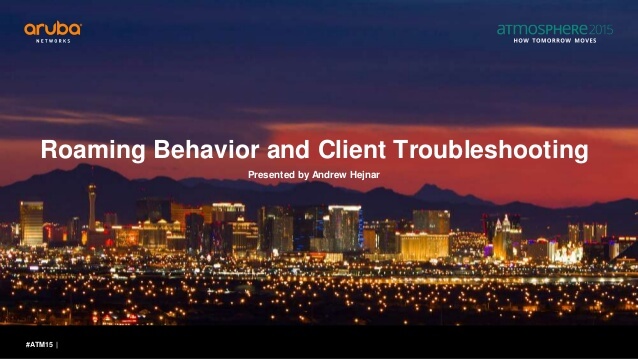 What was your favorite breakout session this year?