I'm sure that all of you reading our blogs have experienced the joy of the digital workplace as it has migrated outside the office building. Online content for your kids in their classrooms, ordering food from your own seat at a football stadium and getting email done via solid Wi-Fi at your favorite coffee shop all demonstrate what the Mobile First experience brings to the table.
Now let's go beyond those examples to a 200,000-sq. ft. manufacturing facility spread across seven buildings and 34 acres and see what a high-performance Aruba network solution can do to power industrial IoT for smart manufacturing.

Imperial Industries serves a global client base over a sprawling complex in Wausau, Wisconsin. Robust Wi-Fi was required across the campus, "Our industry is moving to wireless connectivity for production equipment at a rapid pace," explains Ann Babl, contract CIO for Imperial Industries. "We were adopting a new plasma burn table and it required high-performance Wi-Fi."
The technology used on shop floors has moved at a rapid pace with many equipment suppliers having migrated from wired to wireless solutions. Imperial's requirements were for a high-performance and resilient W-Fi solution that was future-proof and had simplified centralized management. Working with its trusted partner, RMM Solutions, Imperial evaluated the top wireless vendors and selected Aruba, a Hewlett Packard Enterprise company.
"Smart manufacturing is providing many new opportunities," Babl says. "We wanted a robust, scalable solution that could evolve to meet changing needs while also minimizing burdens on our ultra-lean IT staff."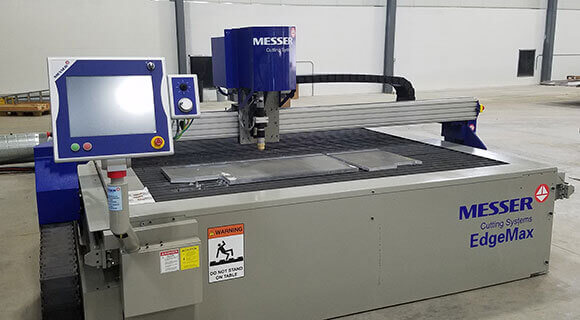 Integrated Wired and Wireless Networks
Imperial deployed high-performance wireless infrastructure that includes Aruba
802.11ac Wave 2 access points (APs), Aruba 7200 Series Mobility Controllers, Aruba 3810 Switches and Aruba 2920 Switches. Using Aruba's robust Layer 3 switches enabled Imperial to standardize on a single vendor for both wired and wireless networking. The HPE Smart Rate-enabled switches provide the future-proofing capacity Imperial needed for multi-gigabit speeds. Imperial also chose Aruba AirWave to unify management of the wired and wireless network.
"We were impressed with Aruba's current solution quality and strategic direction," Babl says. "When we looked at the roadmap, Aruba was more advanced on multiple fronts including cybersecurity. This enabled investing in infrastructure that was ahead of the competition, rather than neck-and-neck."
Learn More
Read more about how Aruba helped Imperial Industries solve its network technology challenges and prepare for the future in this case study.
Sue Gillespie is a senior product marketing manager for campus switching at Aruba, a Hewlett Packard Enterprise company. When Sue is not perfecting her chocolate chip cookie recipe or volunteering at swim meets, she continues to enlighten the world on the advantages of Aruba's switches.