The Australian team is excited to host 1,500 of our customers and partners at Atmosphere APAC here in Sydney on Sept. 26-28. But I'm especially looking forward to it because my team of system engineers is building the event network.
We were inspired by our colleagues in the US, who built the event network for ATM in Las Vegas earlier this year.
Event networks are short-lived but they're highly sophisticated. One of the biggest challenges of building event networks is getting a good understanding of the venue early on. We are fortunate that ATM APAC is is being held at ICC Sydney. It's spectacular harborside location, and we got a sneak peek at working in the ICC as Aruba provided the network used for the Robocup soccer-playing robot tournament there a few months ago.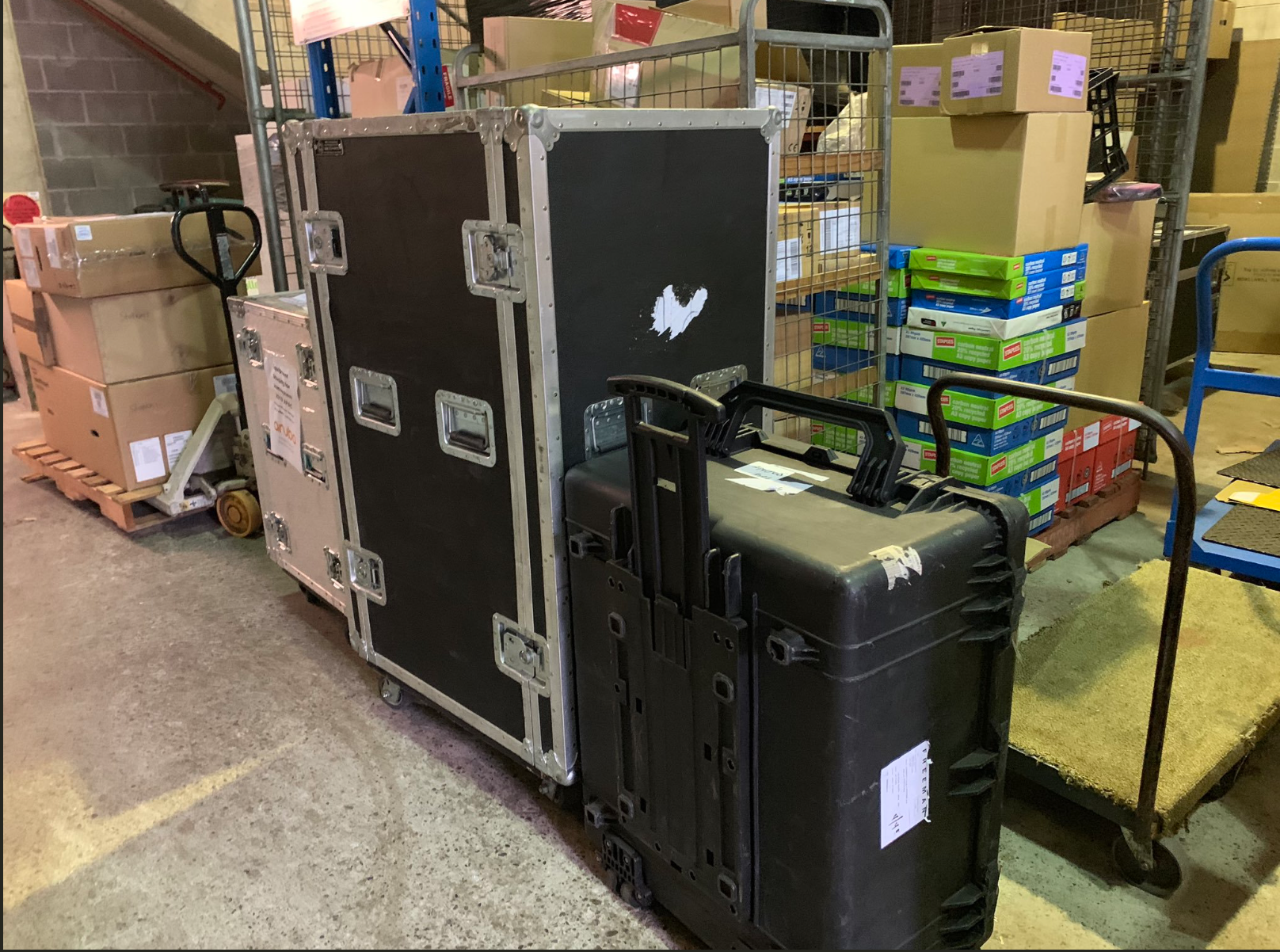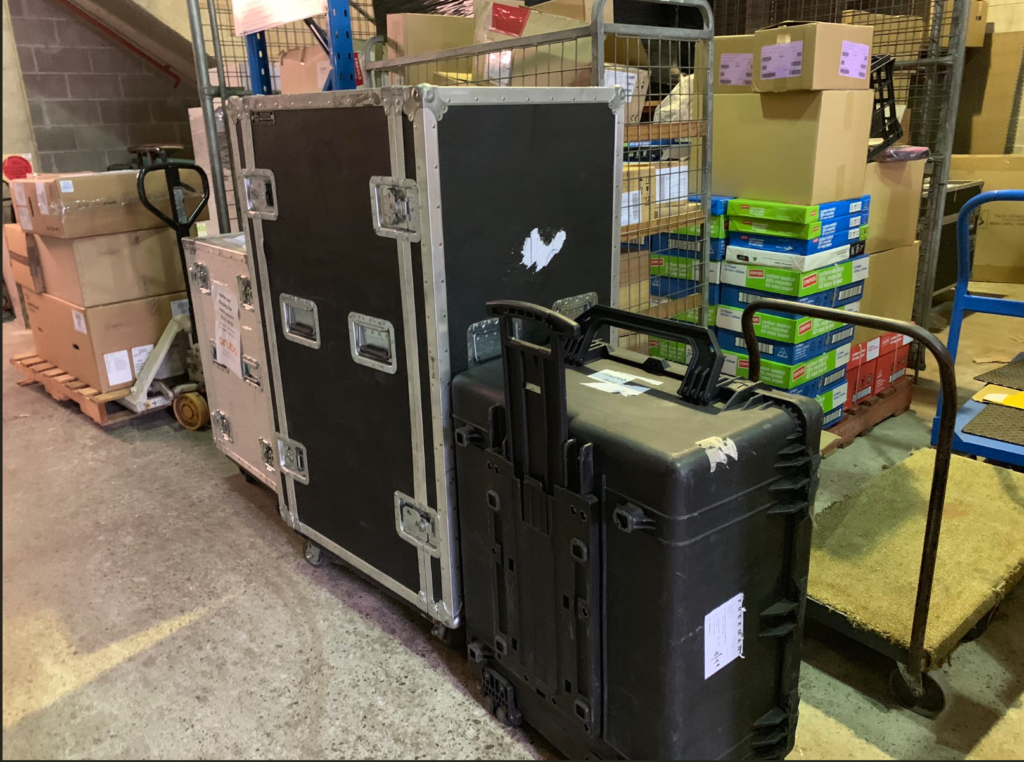 It's been stressful and exciting, but we're well-prepared. Aaron Scott, a fantastic SE here in Australia, led the design effort. We started planning three months ago, and we're ready to light up the ICC with Aruba.
Because the deployment window is so short a key step is to provision and configure as much as possible before we even get to the ICC and this is exactly what we did. With the design fully completed, APs were provisioned and all tested, and all switches were fully configured and tested. We did same for the mobility controllers. All servers are fully built and loaded. We are using the latest HPE server Gen10 hardware.
The equipment is boxed up and ready to be deployed starting Friday. We've got three days to build out the network. Before the official start of ATM APAC, we are running training classes and certification exams, which will need the network so these locations get early access. Just a little bit of added pressure!
What's on the network?

The event venue at ICC Sydney is large. In fact the ICC has three separate areas, the Sydney Theatre, the Exhibition Centre where the Airheads breakouts and Tech Playground will be held and the Convention Centre where the keynotes and social functions will be held.
To give you an idea of the size, the exhibition hall is over 12,000 square meters (or three acres for you Americans). We've got an amphitheater for the keynotes and plenty of room for the Tech Playground where attendees can see the latest Aruba innovations in action. Once of our favorite spots is the Airheads Lounge. This is a popular place for delegates to take a bit of a rest and experience the great network we are providing. There's plenty of space to grab a bite to eat or rest your feet, too.
We're expecting to deliver a great Wi-Fi experience. We're deploying 160 of the Aruba 515 Series access points so you can experience the difference with 802.11ax (Wi-Fi 6) if you already have a Wi-Fi 6 capable device.
When Keerti Melkote and Partha Narasimhan are giving their keynotes, check under your seat. There might be an AP under there. No unsightly APs on tripods!
We're running four Aruba 8320 core switches and 44 distribution and access switches. We've also got four 7220 Mobility controllers, 35 User Experience Insight sensors and 140 Beacons. In the operations center, we'll manage the network through AirWave as well as Aruba Central.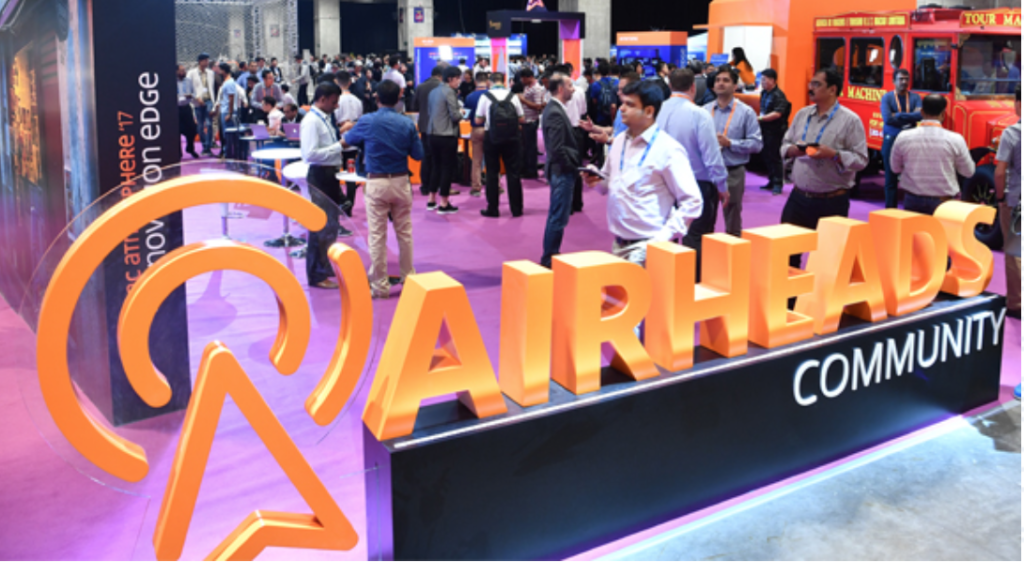 The Tech Playground has several different areas. The Experience Zone continues the conversation from Partha's keynote, so attendees can take a deeper dive into edge solutions for business offices, stores, hotels and classrooms—and more.
Attendees can take it even further in the Innovation Zone, where you will get a deeper product perspective and insight into the Aruba hardware and software roadmap. You'll be able to see how NetInsight integrates with Aruba Central to smartly simplify user experience management. You can get a firsthand look at ClearPass Device Insight, SD-Branch and the latest Mobility Controllers.
The Orange Lab is home to experimental solutions, and this year, we're focusing on the use case for network automation and programming via APIs as well as the new IoT gateways built into the 500 series access points. Come see how easy it is to integrate programmability into your network.
There's plenty of room to see solutions from our sponsoring partners and for partners and other attendees to engage.
Ready for Anything
We'll be ready to go, but we also know that surprises are inevitable. But we think that with the extensive planning and prework we've done, we can handle anything.
Won't be at the event? Register for the ATM APAC livestream.