While most travelers don't need a hotel with meeting space or a four-star restaurant and will happily pass on the concierge, they won't compromise on affordable comfort and great Wi-Fi.  That sentiment is driving the popularity of select-service properties like Hilton Garden Inn, Courtyard by Marriot, and Hyatt Place.  By offering services and amenities in moderation, select-service hotels can keep operating costs down and guest satisfaction up.  That's why select-service is such a fast-growing segment –in fact, 89% of total hotel projects under construction are in this category, according to STR US Hotel Pipeline.
Comforts of Home and Essential Services
Guests increasingly want the comforts of home when they're on the road – and that includes the Wi-Fi. They want great Wi-Fi from reception to the lounge and, of course, in their rooms so they can work, watch Netflix, and Skype with the kids.
Before they even book a reservation, tech-savvy travelers may check the reviews of a hotel's Wi-Fi quality at sites like hotelwifitest.  And they're not shy about feedback, either.  A quick search of "TripAdvisor crappy Wi-Fi" brings up 149,000 results where guests complained about bad Wi-Fi.  Whether they got it for free, paid three bucks or forked out $45, they'll be sure to tell their friends if their experience was anything less than expected.
Additionally, hotels are exploring more ways to create a home-away-from-home experience. Mobile check-in eliminates the hassle of waiting in line at the reception desk. Guests can easily connect their mobile devices with seamless sign-on to the Wi-Fi.  And increasingly, guests are only asked to log into the Wi-Fi once across a brands' properties.  Hoteliers are also making it easier for people to bring their own devices and stream content to the room's big screen TV, rather than having to watch the hotel-provided channels or figure out how the remote control works. Digital is transforming the guest experience, and great Wi-Fi is the foundation of a frictionless guest experience.
Red Planet Hotels Runs on Aruba
Red Planet Hotels, a fast-growing regional hotel chain with properties in Indonesia, Japan, the Philippines and Thailand, is delivering on a promise of great service at an affordable price.  Red Planet might be a no-frills hotel, but guests still enjoy great Wi-Fi, power showers and custom-made mattresses.
"When it comes to technology, we take a pragmatic approach in that it needs to seamlessly fit into whatever experience we're trying to deliver," says Jai Govindani, CTO of Red Planet Hotels.  Red Planet chose Aruba for networking, not just because of great technology, but primarily because of great people. "The greatest tech in the world does no one any good if we can't get it into our hotels," he says.
Watch the full video of Red Planet's Govindani.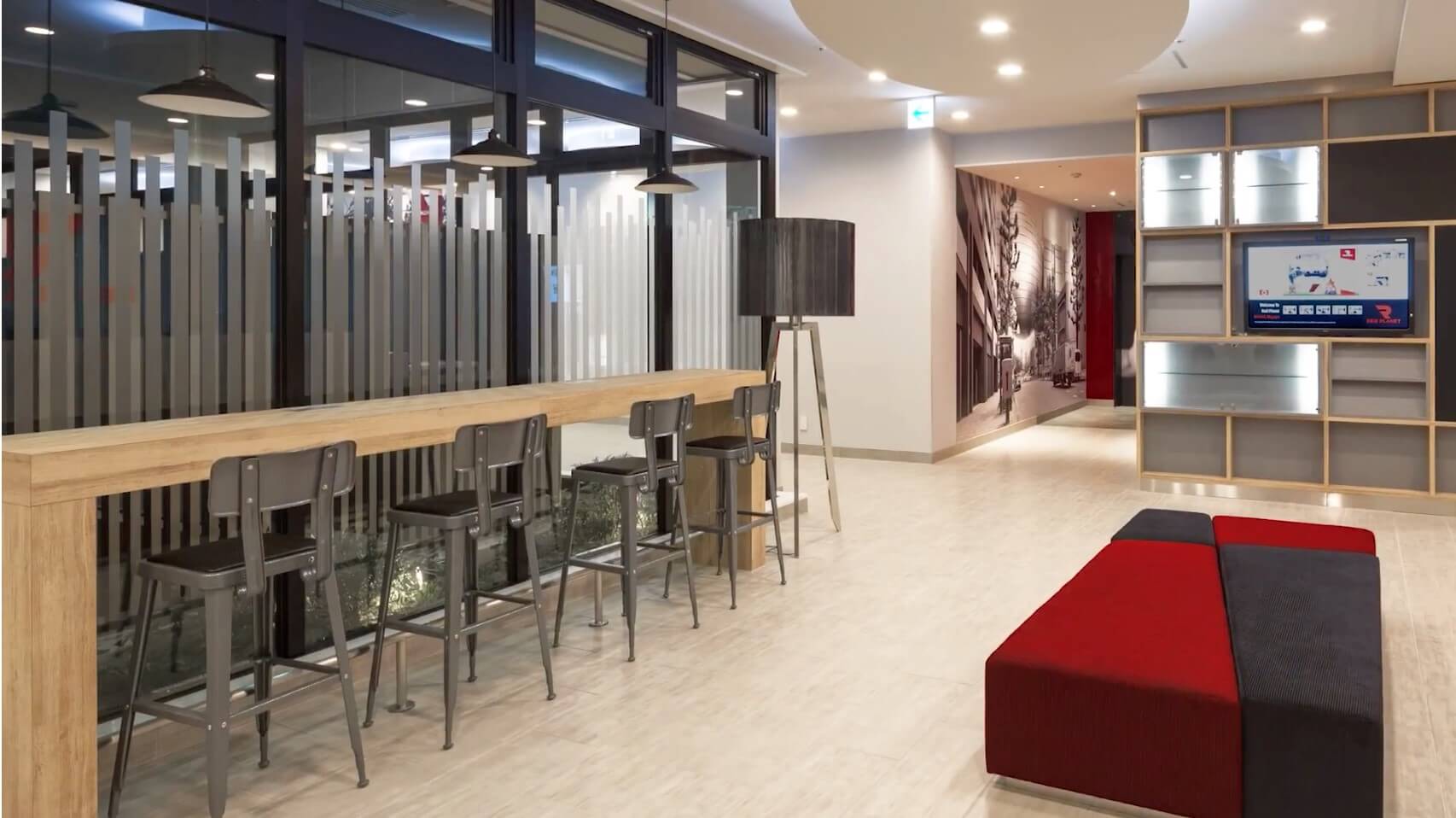 Aruba Instant: Great Wi-Fi, Simplified
Red Planet is just one of many select-service hotels that has chosen Aruba. Aruba Instant is a fast, reliable and affordable wireless LAN solution.  As a controllerless Wi-Fi solution, Instant is easy to set-up and run, but it's still loaded with enterprise-grade capabilities and security.  And to protect your investment, Aruba Instant access points come with a limited lifetime hardware warranty.
Quite simply, Aruba Instant is the easiest way to get enterprise-grade Wi-Fi up and running at a hotel.  Simply ship the APs to the property, plug them in, and they'll automatically configure themselves using Zero-Touch Provisioning with Aruba AirWave.  There's no need to first ship the APs and switches to a central location for configuration, and then ship them out to the sites, which saves considerable time and money.
Aruba Instant makes it easier to deliver a great guest Wi-Fi experience.  Instant automatically manages the RF to ensure that all mobile devices get the strongest Wi-Fi connection. Administrators can get detailed visibility into mobile apps so that business-critical data is prioritized, while malicious content is kept out.
Hoteliers and their solution providers can easily manage the network. An administrator can use an Instant access point or controller to manage a cluster of APs.  Or the IT staff can use Aruba AirWave to manage a multivendor wired and wireless network.  AirWave also lets administrators identify problems before there are disruptions to connectivity, app quality, or RF coverage that disrupt the user experience. With AirWave, it's easy to understand if there are Wi-Fi issues at certain times or at certain locations, which ensures a better guest experience and cuts down on the number of service calls around network issues.
Learn More about Aruba Networking for Hospitality
Watch the video: Jai Govindani, CTO of Red Planet Hotels, explains why he chose Aruba.
Dive into Aruba Instant.
Explore for Aruba AirWave for multivendor network management.
Discover Aruba's hospitality solutions.