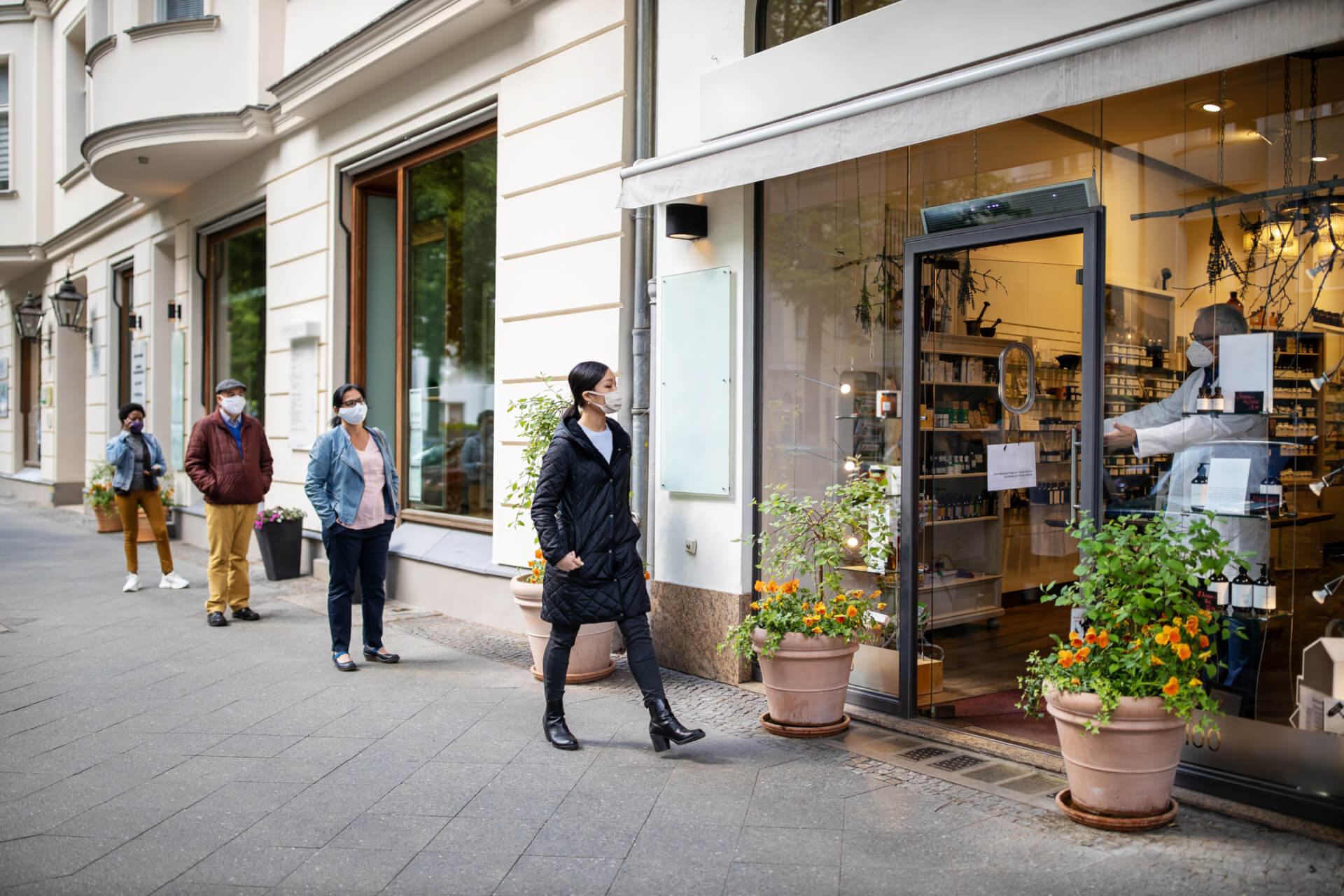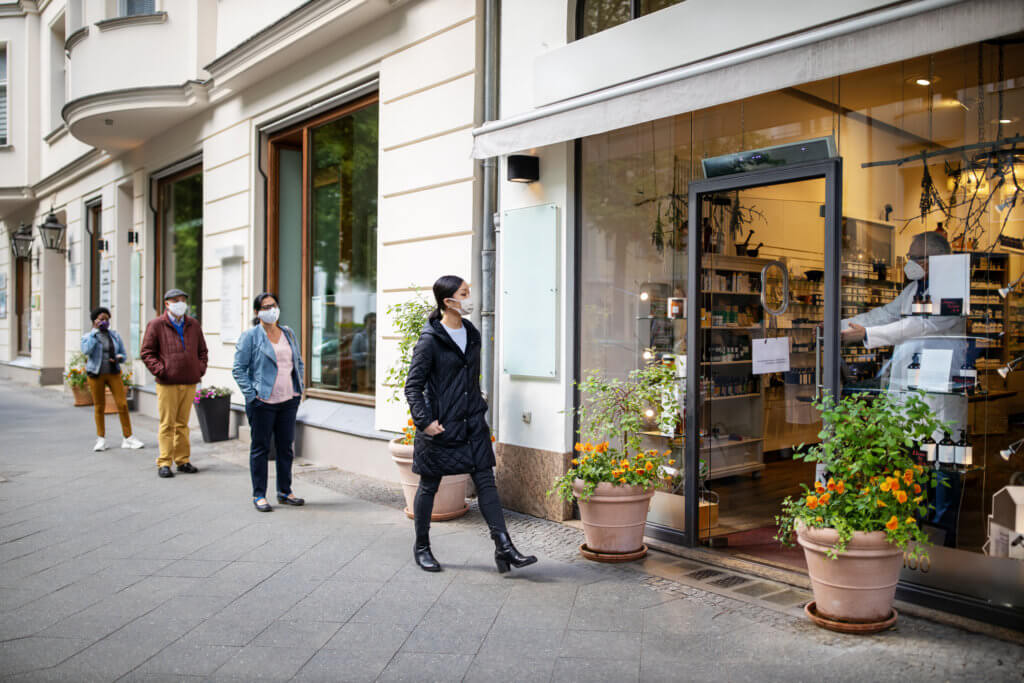 For years, competitive pressures to gain and retain shoppers has been a constant challenge facing retailers. Pressure to innovate is not a new issue, but the onset of the global pandemic is forcing the next evolution.
Retailers worked quickly to expand their digital experiences when the virus first swept the world last year—and they continue to adapt. Retailers quickly spun up curbside pickup, contactless in-store shopping and outdoor dining. Stores that haven't yet started app-based ordering and pickup are making a pivot. Dine-in restaurants are adopting the same practices as drive-through chains. Clothing retailers, home improvement stores, and grocery chains are adapting to the surge of online orders and finding new ways to make the in-store experience both engaging and safe.
As retailers adapt how they serve customers to meet immediate and long-term challenges, they are transforming their services to do more. Business transformation requires a network foundation, digital tools, and new streams of data to be analyzed. Artificial intelligence and machine learning are emerging as innovative ways to drive profitable business outcomes while driving IT process efficiency.
The new world of smart digital retail is delivering high-touch services in a no-touch world.
Five Steps to No-Touch, High-Touch Retail
1. Start with great Wi-Fi. Retailers simply can't afford to have poor network performance. Mobility is key to ensuring customers and associates devices and applications work. Customers must be able to seamlessly connect to the store network and associates must be able to use their devices to find goods and assist customers quickly. IoT-enabled store solutions like check-out point-of-sale devices, product scanners, scan-and-go apps and digital signage depend on reliable connectivity. Capacity limits make it critical to move customers in and out of stores quickly to optimize turn times.
Aruba solutions enable a great Wi-Fi experience for mobile and IoT devices alike. As shoppers enter the store, their mobile devices can seamlessly transition from cellular to the in-store Wi-Fi, making it easier to personalize the experience. Analyzing network metadata sheds new light on in-store traffic patterns to optimize merchandise and promotions. Aruba's multi-gigabit wired switches support high-density APs and IoT devices and are ready to handle the massive amounts of data being generated in stores.
2. Don't guess on application performance. Connectivity and mobility are table stakes, but the applications that customers, associates, and warehouse staff use must also perform flawlessly. IT teams have long prioritized business-critical applications so they perform at peak. Guest traffic is separated from associates' applications, and transactions and payments are highly protected. But even with these steps to ensure optimal application performance, the user's network experience is often hard for IT to discern until there are vocal complaints.
A better way to ensure that shoppers, associates, and other staff receive a quality network experience is give IT a real-time view of the end-user experience along with clear action steps to resolve any issues before a service ticket is opened. Aruba User Experience Insight (UXI) brings powerful and much-needed help to empower an already overwhelmed IT staff to take necessary action and stay ahead of network experience issues.
3. Extend indoor services to outside. With the popularity of curbside pickup and the need to provide touch-free experiences, many retailers need to extend their Wi-Fi outdoors without compromising connectivity to applications and devices that associates need. Associates need mobile POS systems and inventory scanning devices to assist customers, while maintaining secure connectivity to payment transactions.
Whether your organization is large or small, Aruba can help you extend your business with outdoor Wi-Fi to support drive-through services. Simplified installation and remote management have always been critical for IT efficiency, but minimizing physical involvement is more important than ever. Aruba's Zero-Touch Provisioning capabilities makes it easy for IT to extend indoor network coverage outdoors to accommodate curbside check-in or other pop-up locations.
4. Get a competitive edge using IoT. IoT devices are critical to delivering a multitude of new experiences and driving new efficiencies. Mobile readers, sensors, and smart shelves can allow stores to maintain accurate inventory in retail time. Footfall sensors and location beacons provide real-time analytics for contextual and personalized offers while supporting a safe shopping experience.
Aruba access points are ready for the demands of hyper-aware retail sites. Aruba's ecosystem of partner solutions can automatically gather data from multiple sources—access points, people counters, temperature sensors, and other edge IoT devices—and turn them into insights for business leaders. With these solutions, retailers can understand how shoppers, associates, and IoT devices leverage the network. With Aruba's proven solution integrations, retailers can easily support staff communications, enable electronic shelf labels, deliver shopper analytics, and provide real-time data and inventory management awareness. IoT can even play a role in predictive machine maintenance to get ahead of potential issues.
5. Spend your time on innovation, not on network management. It is rare for every store to have an IT staff member. But it is common for IT to get bogged down into network management, rather than innovating with new digital use cases. A cloud-native, single-pane-of-glass network management solution can allow IT staff to work remotely while maintaining visibility and control over all vital network services. Cloud-managed networks enable retailers to scale back the network when the need for temporary drive-through or pop-up services pass—or scale up quickly as needed. Whether the site is a store, warehouse, or corporate headquarters, IT should be able to ensure a secure, high-performance network across all locations, including teleworker home offices.
Aruba Central delivers full-service AI insights, security, and unified infrastructure management for retail locations, offices, remote worker locations, and data center networks—all from a single pane of glass. Machine learning, automated workflows and continuous monitoring provide full visibility into network health, application performance, and user experience issues. And you can count on enterprise scale and reliability to quickly adapt as mandates and services change.
Thrive as Retail Evolves
The pandemic has had a radical impact on retailers, but savvy leaders are focused on driving innovation and leveraging their networks to do more than connect devices and secure payment data. With edge IoT devices and contextual awareness of location and identity, retailers can use real-time insights and automation to support touch-free shopping initiatives, deliver personalized offers, improve space utilization, enhance customer experiences, and reduce customer abandonment.
Are you ready to take the next steps? Visit the Aruba retail page to learn how you can begin making the transition to high-touch, no-touch services.