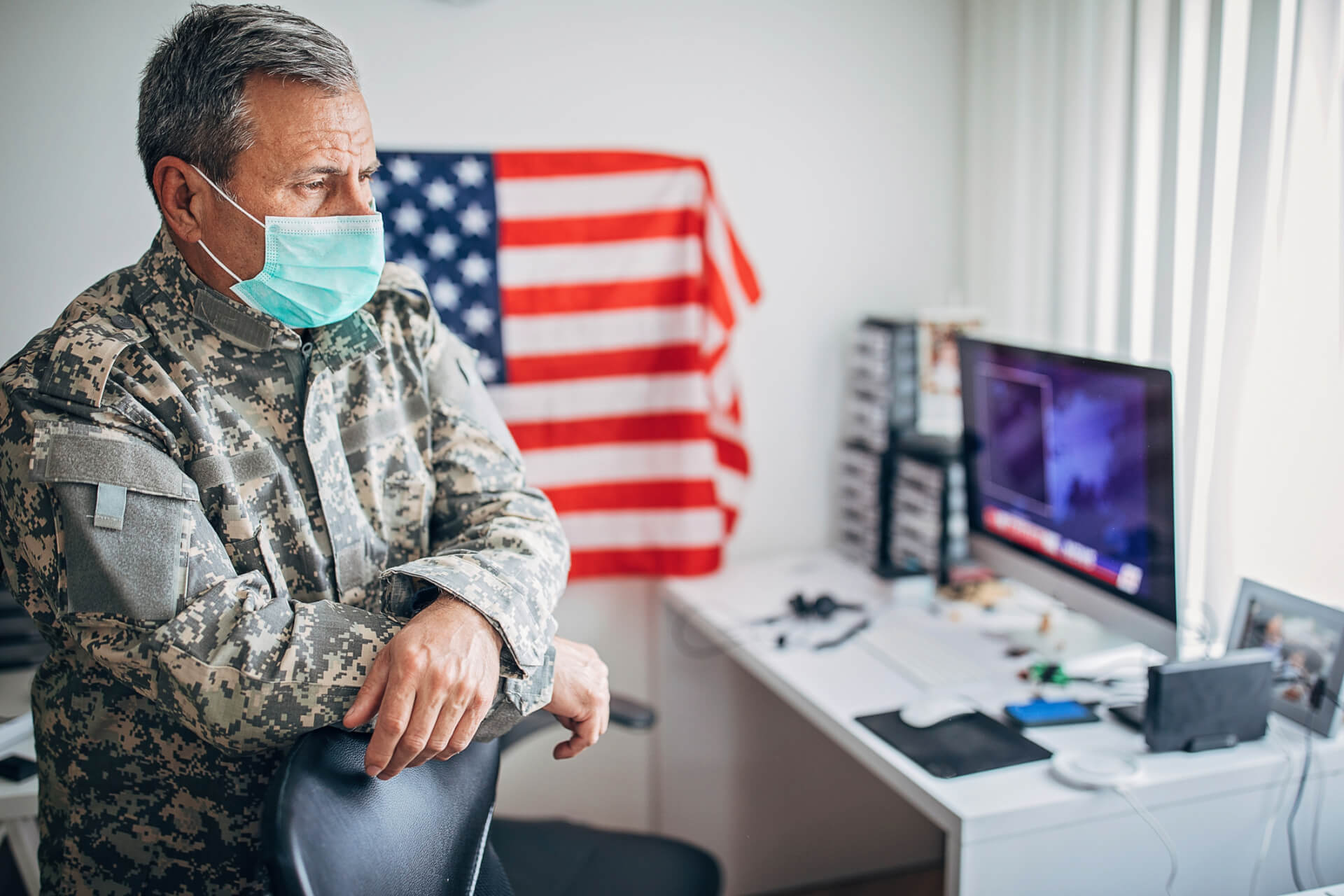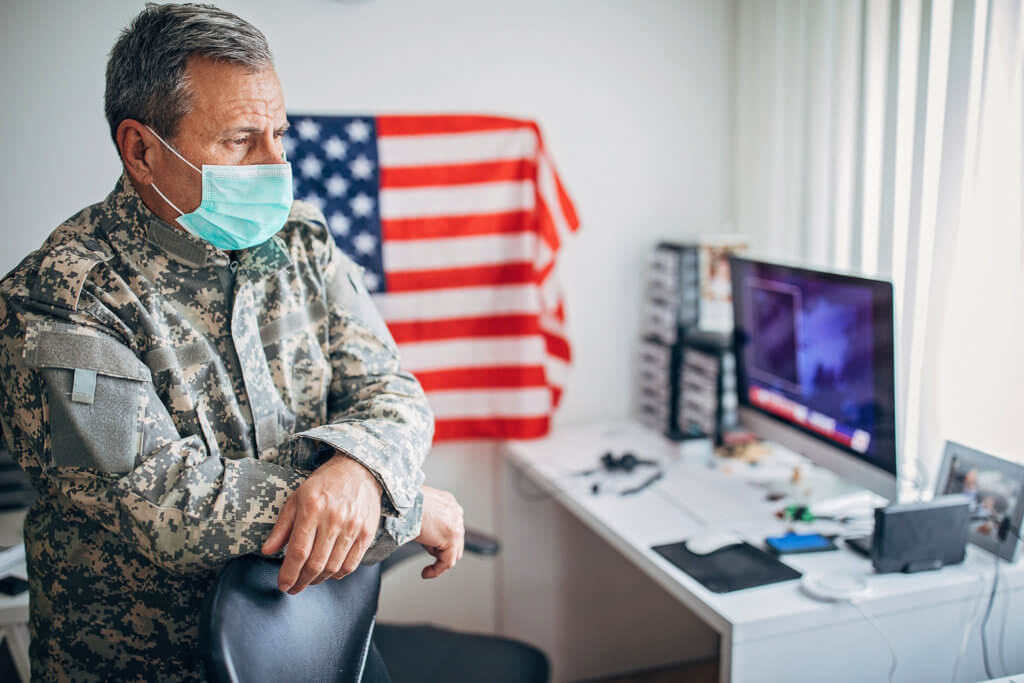 The coronavirus pandemic and resulting economic shutdown is unlike anything we've seen. Crisis plans are being revised in real time, as the Federal government responds to a black swan event. Well-laid business continuity plans to gracefully handle catastrophic IT system failures or devasting regional events like hurricanes and earthquakes no longer fit.
Continuing operations amid a pandemic is a global challenge, but it is particularly pointed for the Federal government. Remote work and work-from-home have not been the norm. In fact, only 22% of the Federal workforce teleworked in 2018, according to the latest data from the Office of Personnel Management.
Nevertheless, Federal workers must ensure that vital government services operate even while the workforce is largely dispersed. Hundreds of thousands of government employees need the ability to work securely and efficiently from their homes. The requirement for secure communications and connectivity has surged for government agencies, including the need to extend classified communications outside traditional facilities. Field hospitals and temporary quarantine sites are being constructed to support the healthcare crisis. The use of telehealth is rising fast.
5 Steps to Business Continuity in Federal
Agencies are rapidly responding to ensure continuity of operations to support immediate needs as well as the "new normal" of a world with COVID-19. Continuing vital operations depends on quickly connecting staff to applications and other digital resources while meeting stringent security requirements.
To deliver seamless business continuity, agencies must:
1. Focus on the user experience. People are already under stress as they juggle work and home responsibilities during the pandemic. Many staff have never worked from home. They may be making phone calls and accessing applications from their personal desktops, laptops, tablets or phones. They need a work experience that is familiar, like what they have in the office, whether they are working from the living room, a tent or a quarantine facility. And while clear communications and videoconferencing has become critically important, cellular service may be poor or overloaded.
2. Support security and compliance requirements. Security is an operational requirement, but in certain situations, one also must be pragmatic. In some cases, compliance rules can be temporarily amended without sacrificing security. Agencies have long enabled remote work through a VPN or virtual desktop infrastructure (VDI), but today, the challenge becomes quickly scaling up the infrastructure to meet the surging demands.
3. Ensure connectivity from any device. Many Aruba customers can simply tap into the network and security resources they already have to scale up to meet remote work needs. For instance, agencies that are struggling to meet the increased demand for VPN sessions can leverage their existing Aruba Mobility Controllers as VPN concentrators. Mobility Controllers include a Common-Criteria-certified firewall and can be set up so only IPSec traffic is permitted to travel to and from the Internet. Aruba VIA, our VPN client, can be easily installed on desktop, mobile or even BYOD devices, so staff can remotely access their applications or virtual desktops as appropriate. VIA supports Suite B cryptography, so classified, confidential and unclassified data can be handled.
Aruba also makes it easy to extend Wi-Fi to homes or temporary locations. With Aruba's Remote AP (RAP) solution, staff have the same network experience as they would while sitting at their desks. An Aruba AP in a home or temporary location is directly connected via broadband or cellular service and communicates securely with an Aruba controller in the data center. It effectively functions as very small VPN gateway, with communications secured via IPSec. Specific RAP models have Ethernet ports to directly connect printers, VoIP handsets or other wired devices. Organizations can try VIA for free for 90 days.
Aruba's outdoor APs or the mesh capabilities on indoor APs can be used to extend connectivity between buildings, where fiber doesn't exist, such as a hospital and a triage tent in parking lot.
4. Simplify network deployment. With a nationwide focus on essential activities only, any network solution must support simplified deployment. Aruba Wi-Fi can be deployed simply, easily—and remotely. Each Remote AP has a factory installed certificate, and once the AP is connected to the broadband Internet or cellular network, it will connect itself to the controller and automatically provision itself.
5. Empower network managers. Federal customers can continue to rely on Aruba AirWave to manage their multivendor wired and wireless networks, whether in branches, headquarters or staff homes or temporary facilities. IT can use AirWave to monitor connectivity health and client behavior, so the IT staff can quickly troubleshoot issues and deliver the network experience that users have come to expect.
Community First, Community Last
At Aruba, we have always been dedicated to the mission of "customer first, customer last." Putting our community and customers first has never been more important as we navigate uncharted waters.
Aruba is donating $50 million in secure connectivity kits to support pop-up clinics, testing sites, and temporary hospitals in the US, Canada, and EU. And we created the Airheads Volunteer Corps, a network of volunteer engineers to build  out the needed infrastructure.
Go Deeper into Business Continuity in Federal
Watch the webinar HPE Insights and Solutions for Enabling Secure Remote Operations for Government in a COVID-19 world.
 Watch the webinar 5 Steps to Delivering Seamless Business Continuity for Federal, presented by Jon Green, VP and Chief Technologist for Security and Government Solutions at Aruba.
Aruba's Stay Connected webinar series
Aruba's Business Continuity and Work From Home solutions page