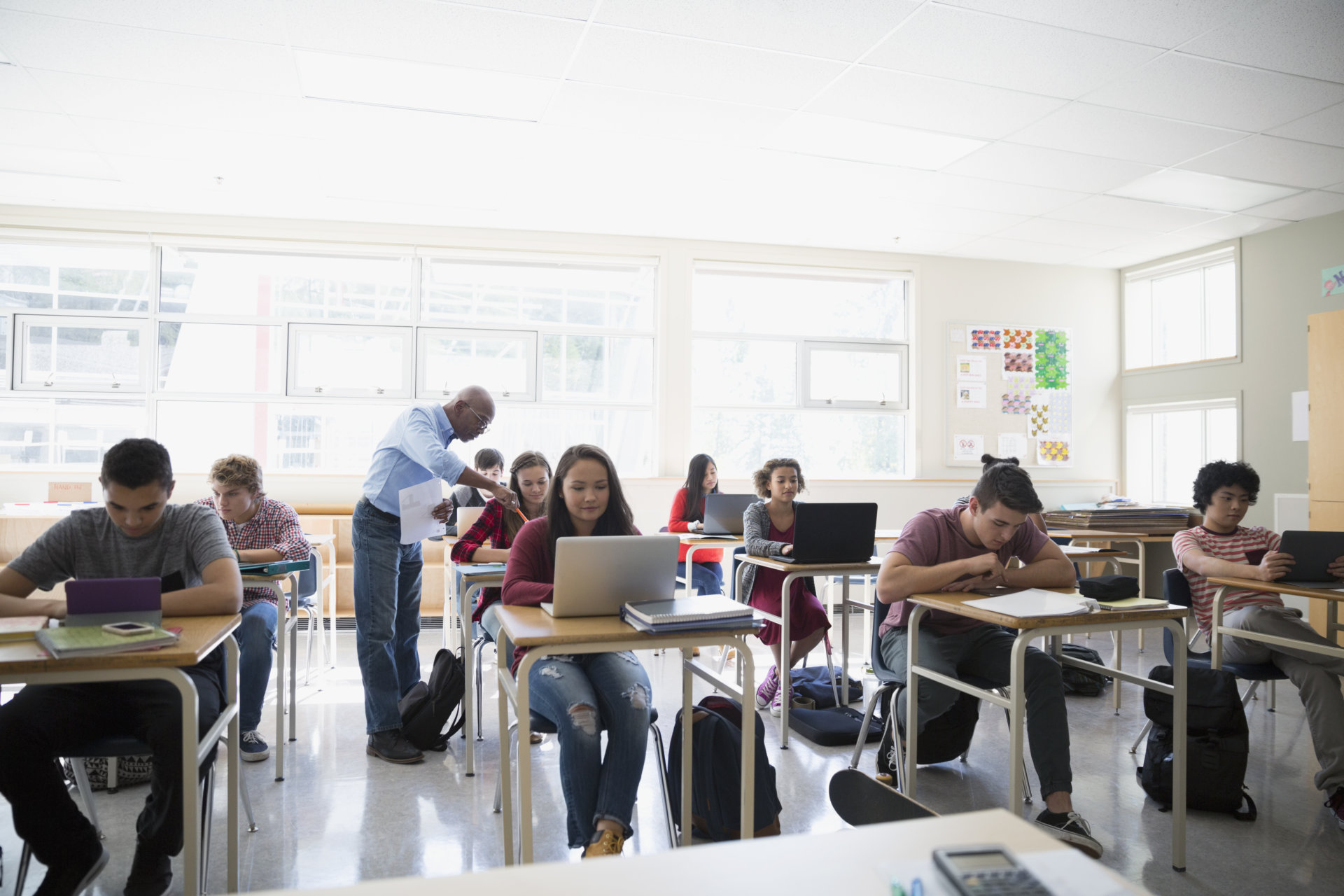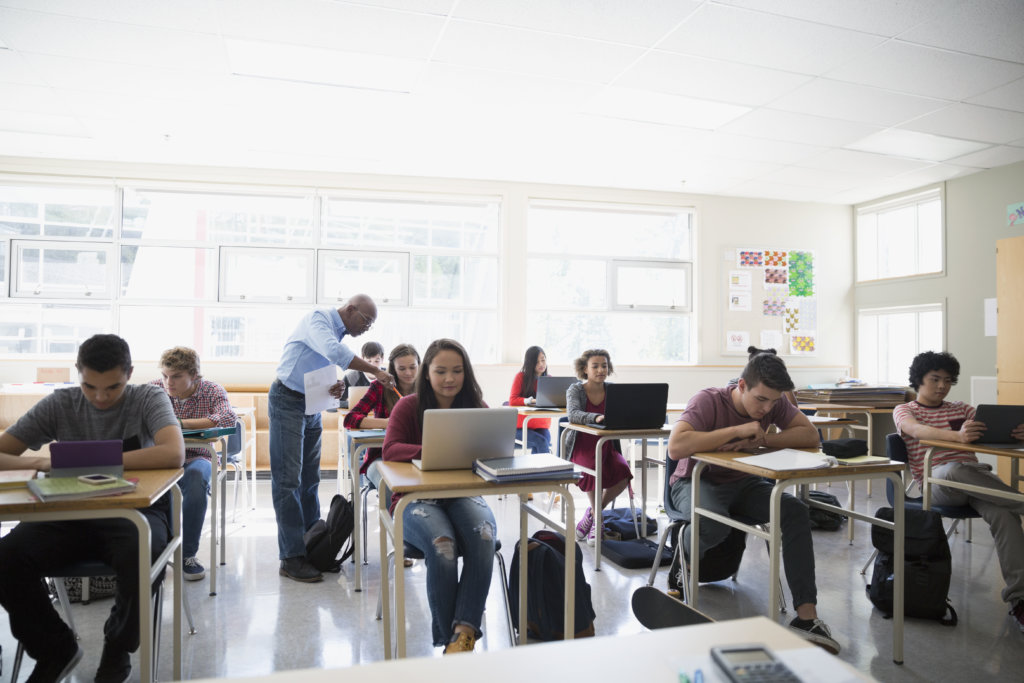 By now, most school-age children have already shrugged on their new backpacks and laced up fresh shoes hoping for the best year possible. As students settle into the new school year, teachers are adapting to curriculums that need their Wi-Fi network to hum.
One-to-one initiatives are putting a tablet or a notebook into every student's hand. Plus, learning environments are shifting from the classroom to the hallways and the lunchroom. By applying individualized learning, teachers can create lesson plans for one student to research Pompeii relics while another searches for information on volcanos.
When the Wi-Fi works as promised these types of lesson plans are a huge hit with teachers and students alike. If performance is a problem, though, things get chaotic as teachers must quickly turn from teaching to troubleshooting devices and connectivity.
A Successful Cloud Deployment
The British school Stanley Park High rolled out 1,300 new Chromebooks under its one-to-one initiative that leaned heavily on digital curricula and mobility. Their Aruba-powered Wi-Fi network lets students log into a Google Classroom that lists activities and lessons for the full course and teacher notes, from school or while at home.
"Students have access to their Chromebooks and to the internet as soon as they walk into the building. They have the technology and the resources they need at their fingertips, at all times," said Katie Alden, a teacher at Stanley Park.
While the school has wired and wireless connectivity, future plans are to have wireless be the primary connection. Wi-Fi taking a lead role means that IT needed an easier way to support the network so the district chose a managed services model based on the Aruba Central management platform. The team at Stanley Park has better visibility of its Aruba APs and switches, plus gained advanced analytics services and connectivity health.
The full solution includes Aruba Central, Aruba APs (indoor and outdoor) and Aruba campus switches.
A Winning One-to-One Initiative
In Northampton County, PA, the Nazareth Area School District is similarly putting a Chromebook into the hands of each of its 1,600 students. While teachers were keen to add virtual reality and project-based learning, they were concerned that the wireless network may not be up to the task. Turns out that the newly implemented Aruba wired and wireless network easily withstood the barrage of traffic.
"We heard crickets. There were no complaints," said Mike Fahey, senior application and network administrator at the school district. "Aruba's Mobility Conductor balances device and data loads automatically. The only thing our users experience is excellent performance because it all happens completely in the background."
With reliable, high-performance Wi-Fi, teachers are adding coding, robotics, and augmented reality to the curriculum. They are also transitioning from textbooks to online curricula that can be accessed from anywhere. All of these exciting changes at the district are possible via Aruba indoor and outdoor Wi-Fi access points, Aruba 7200 Series mobility controllers, Aruba 8320 core switches, AirWave for network management, and Aruba ClearPass for policy-based access control.
An Inspiring Example of Achieving Excellence Goals
In Alabama, Decatur City Schools embraced an initiative to establish a 100-percent college and career goal that shook up a lot of norms at the school. For one, it put a Chromebook in every ninth to twelfth graders' hands in two high schools, and it ushered in a new infrastructure to better support their digital education goals.
The school didn't rush the changeover. Instead it defined a multi-year update that coincided with the availability of E-rate grants. The new wireless infrastructure included high-performance Aruba Access Points, in Instant mode (IAPs), and Aruba access switches along with cloud-based Aruba Central, for network management and operations.
Given Decatur's ultra-lean IT staff, Aruba Central's ability to simplify tedious admin tasks is a pleasant addition. "For instance, with our old system, configuring and updating network settings was cumbersome," says Gary Cloer, network administrator at Decatur. "Central not only simplifies those processes, it's also easy and intuitive to use."
Non-disruptive fine-tuning is another capability Cloer values. "Previously, updating network configurations required taking Wi-Fi offline for several hours as our old system was overly complicated to administer," Cloer says. "Using Central, making needed changes takes seconds."
In the classroom, Aruba is helping Decatur surpass its excellence goals. "By enhancing student engagement we hoped to see a three percent decline in absenteeism," says Emily Elam, supervisor of technology at the district. "Instead, absenteeism dropped by 14 percent, which is tremendous."
For graduation rates, the target was a two percent increase. "We're on track to exceed that goal as well, she says. "We're definitely realizing the value from modernizing our infrastructure."
Reaching Academic Targets with Fast and Reliable Wi-Fi
With Aruba in the network, all of these schools are prepped and ready to help students and teachers make the most of the coming year. The simplicity of Aruba solutions means that small IT staff can easily secure and manage a large wireless network with a diverse set of users both inside and outside the facilities. Aruba's unified network management also means that IT doesn't waste time troubleshooting and chasing down problems. Aruba's solutions are designed to help administrators solve network performance problems even before the students and faculty notice.
It's Aruba goal to remove network support headaches in every school, regardless of where or how big the IT team is. When IT has an optimized Wi-Fi network just humming in the background, they can work more closely to align technology with the academic curriculum so students have all they need to reach their fullest learning potential.
Aruba has an outstanding set of customer profiles with real-world examples of the best uses of wireless networking. Check them out!