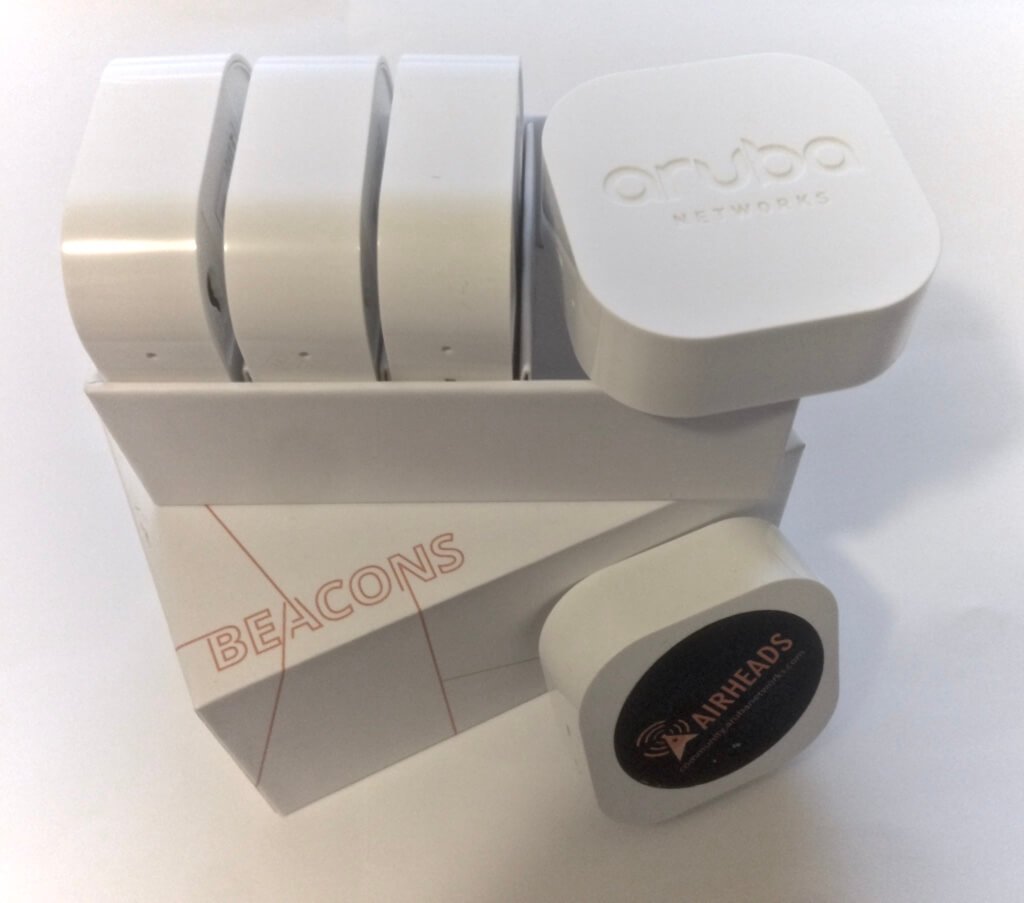 Back at the beginning of October, I had the opportunity to be a delegate to Wireless Field Day 8. The Aruba Networks presentation was very impressive and they also were kind enough to provide all the delegates with a number of nifty items, including some Aruba Networks LS-BT1 BLE location beacons.
If you aren't familiar with Bluetooth Low Energy (BLE), it's an extension to the Bluetooth standard that allows for low power communications. This is the standard that provides the basis to create beacons and allows them to operate for multiple years using standard button cell batteries. Beacons are not the only devices out there that use BLE for communication, but those are outside the scope of this post.
The way beacons work is they transmit a UUID along with 16-bit major and minor values. These values are used by the application to identify a particular beacon and is combined with the RSSI of the signal to estimate distance. To pick up these beacons, you must have an application on your device capable of interpreting beacon signals and reacting to them.
Physically, the beacons are less than 2" square and a bit over .5" thick. They include adhesive pads that can be used to mount them or you can use the screw holes in the backing. There are also enclosures available if you need to protect them from the elements. When placing them, don't forget that someone will need to change the batteries in a few years, depending on usage. Aruba says at default settings, the batteries can last at least two years, but you can tune the power and chirp frequency to improve on that. What's more, you can schedule them to turn off during closed periods (such as over night) and see a substantial increase in battery life.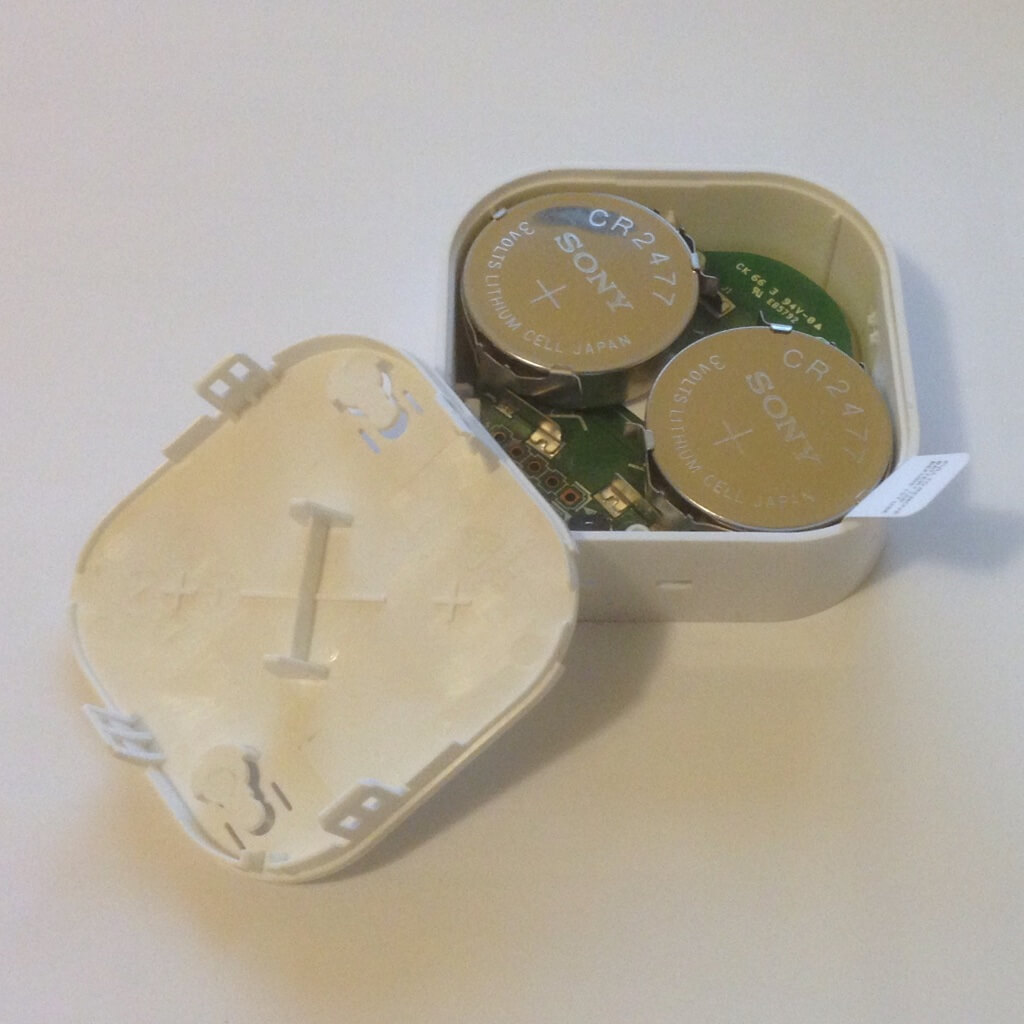 You may have seen other beacons that are barely larger than a US quarter and wonder why the Aruba beacons are so large. This is mostly because they include a pair of massive CR2477 button cells instead of the CR2032 batteries you may have seen in other beacons. The CR2032 batteries have 225mAh of capacity, but the CR2477 batteries have 1000mAh. The Aruba beacon has almost 10 times the battery capacity of the tiny models you may have seen, which means you can beacon more often, with more power, and still only have to change the batteries a fraction as often. You might not think that's a big deal, but when you consider that a large building can have hundreds of beacons and the cost of having someone swap out all those batteries, that's a major feature. Speaking of batteries, they do come preinstalled and all you have to do to activate them is pull out a plastic strip that prevents the battery circuit from completing during shipment.
Another big feature of the Aruba Beacons is that they can be managed through the wireless network. Starting with the 320 series, Aruba APs have an integrated beacon that can be used to manage the battery powered beacons. This is another huge savings compared to having to walk around with a device and connect to every beacon to make changes.
You can use these beacons for either location or proximity. Location beacons chirp more often than proximity beacons. The use case for location beacons is way finding type applications, whereas proximity beacons are used to kick off a response from an application. A proximity beacon can be used by an app to issue a notice like "Welcome to this location," but can also fire off a third party URL. That could trigger the application to make to send information from the device to a back end service. An example might be displaying your name on digital signage or unlocking a door. This creates a new level of interactivity between the user and their location.
To do anything interesting, a beacon must be programmed to broadcast and an application on a mobile device (usually a phone) must be present to react to these broadcasts. Fortunately, this is very easy to do with the Meridian application, which is required to program the beacons.
I have not played with many beacons, but compared to the DIY-types I have played with, these are far superior. As far as I know, when combined with Meridian, these are also the only beacons that don't require you to build your own application to use them. The Meridian application will be covered in my next post, where I'll walk you through my experience setting up the beacons with a map.