Sometimes events converge to make IT decisions easy. Such was the case for us when we learned the number of Wi-Fi access points we'd need to manage on our main James Cook University (JCU) campus in Townsville, Australia, would more than double.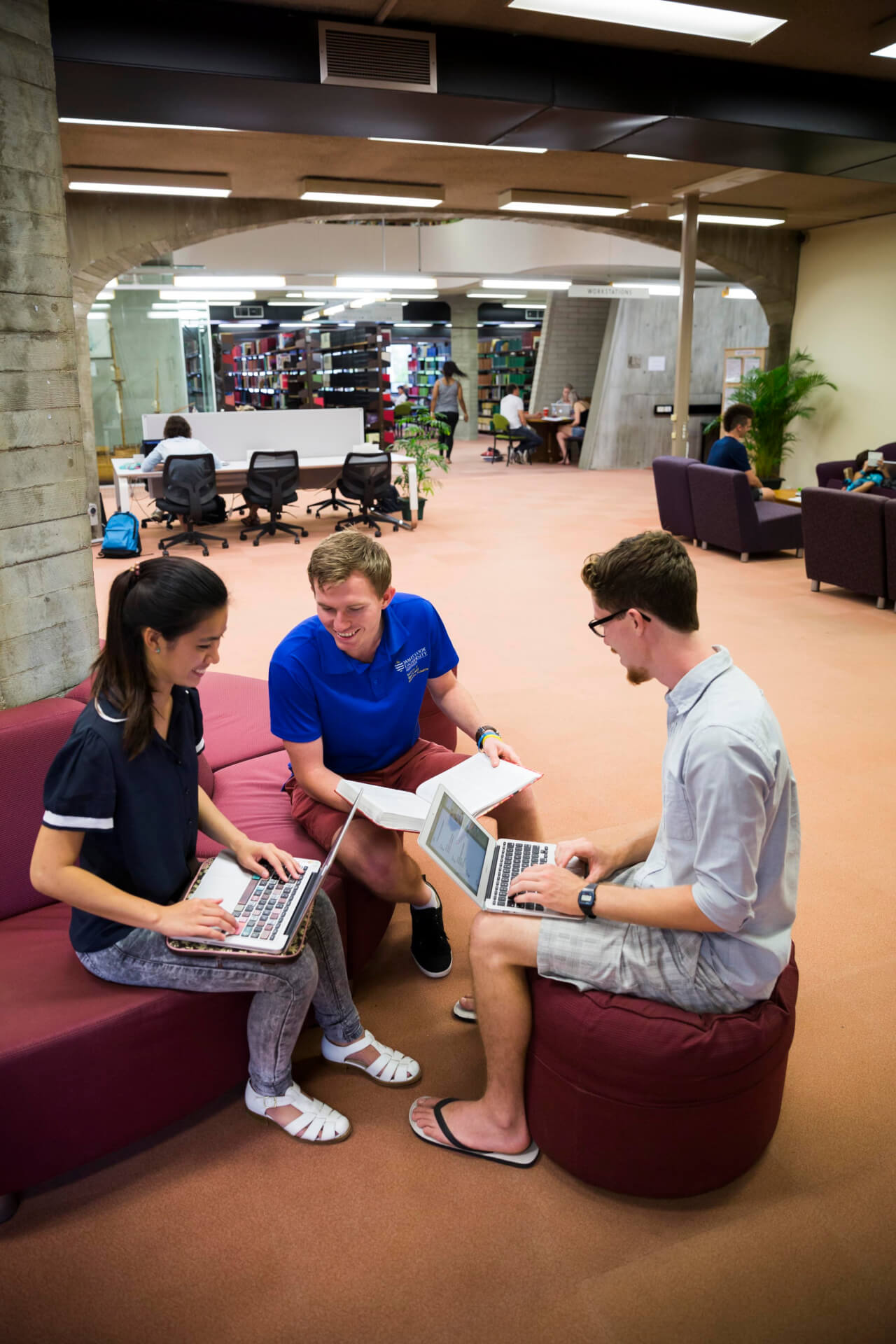 To provide our 22,000 students with the world-class educational experiences they expected from their institution, our leadership determined we needed to install APs in all 1,200 dorm rooms on campus, significantly increasing our WLAN's complexity.
Fortunately, the decision coincided with the launch of ArubaOS 8, the backbone of Aruba's Mobile First Platform. It was truly a game changer for us.
A Rangy Anatomy
Prior to ArubaOS 8, we were running AOS6.4 for approximately 800 APs in Townsville, about 300 APs at our Cairns campus and 100 in Singapore. Then and now, most are Aruba AP-225 indoor units, with some Aruba AP-275 outdoor models. We also have Aruba RAPs scattered throughout about 15 smaller sites.
In addition, our WLAN included Aruba's 7220 Mobility Controllers in Townsville, 7210 Mobility Controllers in Cairns and Singapore and 7010 Mobility Controllers in Mackay. Each site was managed separately.
For the dormitory build-out, we planned to deploy Aruba AP-205H units. Naturally, given the density created by mounting an AP in every student room, we were concerned about RF interference.
Account Team Throws Us a Lifeline
Due to our changing needs, we required improved network management, enhanced high availability and greater agility for responding to evolving constituent needs.
At about the same time, we learned about the upcoming capabilities in ArubaOS 8 from our account team and, subsequently, we saw the new AOS in action at Atmosphere ANZ. We were impressed by the demo of its capabilities including automated RF optimization with AirMatch for dense environments and Controller Clustering for hitless failover.
Rather than continue on our incremental update path, we decided to leverage our existing VMware virtualized server environment to deploy the Mobility Conductor with ArubaOS 8 for improved WLAN control, RF management, resiliency and other platform benefits.
Mobility Conductor + Tiered Architecture = New Efficiencies
Benefits of ArubaOS 8 began with the re-architecting of our WLAN from the previous flat configuration model to the new centralized, multi-tier, hierarchical model enabled by Mobility Conductor.
The new architecture, along with the accompanying re-designed UI and hierarchical configuration, significantly enhances our ability to manage our geographically disbursed network. We've listed each of our remote sites as a separate node in the hierarchy, permitting us to drill down, visualize information specific to that site and take action as needed.
From a configuration perspective, it's vastly more efficient to deploy a common configuration to multiple sites. For example, our EduRoam SSID is created at the top level and only minor adjustments are needed for specific sites to maximize our ClearPass deployment.
We're also significantly more nimble, such as when we receive special event requests. JCU frequently hosts conferences and events and customers request various forms of access. Previously, it required about a day to design a solution. Now, we do it in less than an hour.
Clustering Reduces Downtime Risk
We're also taking advantage of Controller Clustering in several ways, starting on our main campus, where we moved from two separate 7220 Mobility Controllers to a cluster of four. Additionally, we have a separate cluster of Virtual Mobility Controllers that support our RAP's.
We've also upgraded to ArubaOS 8 and clustered our 7210 Mobility Controllers in Cairns. We'll soon do the same in Singapore.
Although we'd never experienced an outage, our previous setup was insufficient. Now, with multiple connections per client, the loss of a controller would go undetected by our customers. This certainly helps us sleep better at night.
AirMatch Optimizes Our Environment
Given our explosion in APs, perhaps our most eagerly anticipated feature of ArubaOS 8 was AirMatch. While the prior ARM technology was solid, AirMatch takes RF management to the next level.
Relying on AirMatch's machine learning capabilities to automate channel optimization, make power adjustments and tune channel widths, assists us with efficiently providing every student with the best possible Wi-Fi wherever they are – even in very dense lecture halls.
In the dorms, where all AP-205H units are deployed, AirMatch is definitely helping us ensure student devices connect seamlessly to the most suitable AP.
More to Come, But So Far, So Good
Going forward, we're excited by the flexibility ArubaOS 8 gives us to optimize our network, which will be comprised of over 2400 APs. For instance, Wi-Fi module updates, such as AppRF and ClientMatch, previously were delayed until break periods as they required an entire OS upgrade. This typically meant putting off an update for six to 12 months.
With Mobility Conductor's In-service Upgrade, we plan to perform updates on the module only with no downtime. It's similar to updating your phone applications rather than your entire operating system.
Also, we're beginning to leverage Clarity within AirWave for diagnosing issues and resolving them faster.
Most importantly, we're efficiently and effectively managing our Wi-Fi despite the dramatic surge in concurrent devices as a result of installing APs in dorm rooms. Previously, our peak device counts averaged about 6,000. Over the past couple of months that's jumped to 8,000 – and we only expect it to escalate from there.
At this point, we're still just scratching the surface of what ArubaOS 8 can do (and its new version, 8.1, which we've upgraded to). We're keen to explore all the capabilities further, such as greater programmability along with adding new, business-critical applications – without requiring network upgrades or outages. Meanwhile, adopting Aruba's latest platform innovation has clearly been a strategic advantage for us.
Ron Gardner is a Network Engineer at Townsville, Australia's James Cook University, one of the world's leading institutions focusing on the tropics. Rated by the Academic Ranking of World Universities (ARWU) in the top 2 percent of the world's tertiary institutions, and number 1 globally for Marine Biology (CWUR), JCU's unique locations enable students from Australia and overseas to study in a diverse physical environment. Its campuses are situated in Townsville, Cairns Mackay, Brisbane, Mount Isa and Thursday Island in Australia plus an international campus in Singapore.